How To Academy presents...More Than a Woman | Caitlin Moran in conversation with Hannah MacInnes
About this Event
Why is there no such thing as "mum bod"? Can feminists have Botox? What are men really thinking? Join the groundbreaking columnist and author as she presents a manifesto for middle age.
'First, you have to learn how to be a woman. Then middle age arrives, and you realise you have to become … more than a woman. To those around you, you're now the Fourth Emergency Service." – Caitlin Moran
Caitlin Moran was home-educated on a Wolverhampton council estate and went onto become the most iconic columnist and critic of her generation. From How to Be a Woman to Moranifesto, How to Build a Girl to Channel 4 sitcom Raised by Wolves, her game-changing take on feminism, the patriarchy and becoming a woman is above all things a cry 'to live a full, open-hearted, joyous life' (Sunday Times).
Now she returns to How To Academy for a riotous, heart-felt celebration of all those middle-aged women whose stories never get made into TV shows, or movies - but who, none-the-less, keep the world turning. As Caitlin says, "Take up your space, dude – you've earned it."
Praise for Caitlin Moran's More Than a Woman:
'Exceptionally brilliant and powerful. Her new book is incredible - I shrieked with laughter throughout and probably cried solidly for the last 30 pages. She is simply one of the most significant people of her generation. Her writing has helped so many' - Marina Hyde
'Caitlin has helped so many girls find confidence and articulate their experiences, and I'm full of glee & hope this book will do the same for the middle-aged' - Hadley Freeman
'I wish I'd read Caitlin Moran's More Than A Woman 40 years ago. But like with the tree-planting, the second best time is now. You just have to.' - Hugh Laurie
'One of very few who can write inspirationally without becoming platitudinous. Her prose is so lucid and personal and funny you don't even notice that what you're reading is a manifesto' - David Baddiel
Caitlin Moran published a children's novel, The Chronicles of Narmo, at the age of 16, and became a columnist at The Times at 18. She has gone on to be named Columnist of the Year six times. At one point, she was also Interviewer and Critic of the Year - which is good going for someone who still regularly mistypes 'the' as 'hte'. Her multi-award-winning bestseller How to Be a Woman has been published in 28 countries, and won the British Book Awards' Book of the Year 2011. Her two volumes of collected journalism, Moranthology and Moranifesto, were Sunday Times bestsellers, and her novel, How to Build a Girl, debuted at Number One.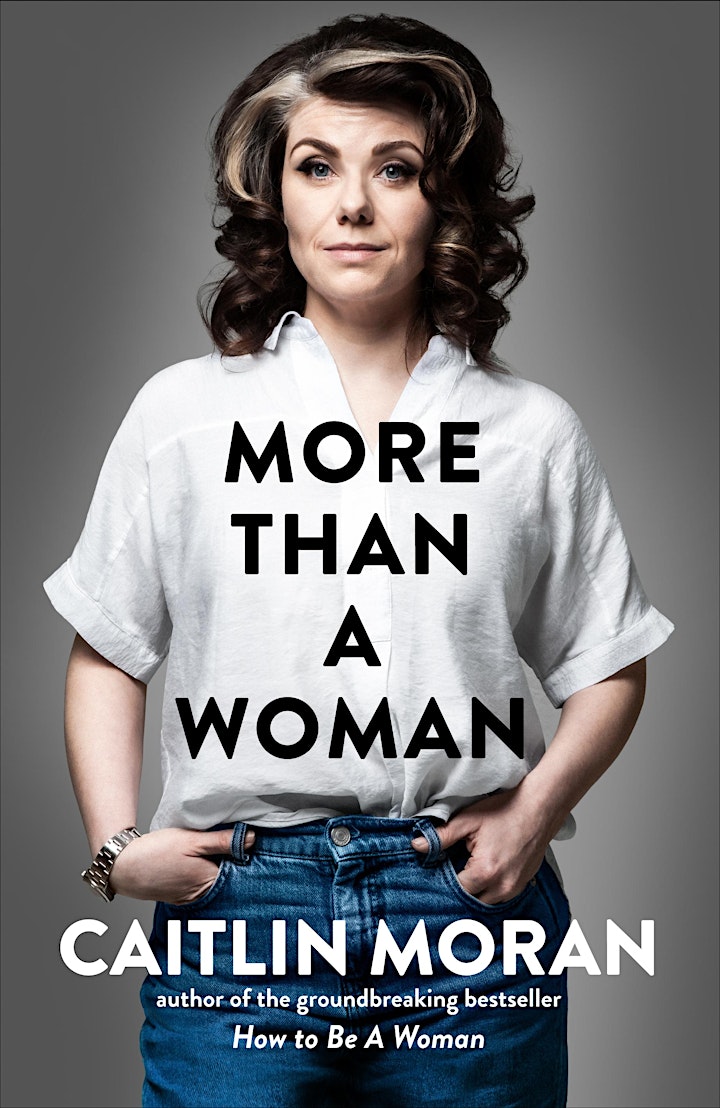 Date and Time
Location
Refund Policy