Sales Have Ended
Ticket sales have ended
Online ticket sale have now ended. Cash payment can be made at the door. Event venue: University of East London, University Square, 1 Salway Road, Stratford E15 1NF. Contact number- 07985 282251
Sales Have Ended
Ticket sales have ended
Online ticket sale have now ended. Cash payment can be made at the door. Event venue: University of East London, University Square, 1 Salway Road, Stratford E15 1NF. Contact number- 07985 282251
Description
Inspirational Woman Awards is back! Now in its fourth year! We are co-hosting this year's award with the University of East London. Join us on Saturday, 19th of March for an afternoon of Inspirational talks, performances, lunch, networking and the launch of our quote book 'There is more to you.' Every delegate will also receive our goodie bag with amazing fillers.

We anticipate the interest for this event will be high. It is advisable you get your ticket now. Save on either our concession or early bird tickets. Numbers limited, hurry and register today!
2016 Awards Categories
Girl of the future - young woman aged 18 or under who has developed herself in an exceptional way.
Pay it forward - women who have excelled in their field and are mentoring other women to succeed.
Stretch my potential - women who discovered and utilised other talents after the age of 40.
Outside my comfort zone - women who have stepped outside their comfort zone and flourished.
Stand up eight- women who have demonstrated immense resilience despite the odds, bounced back and are making great impact.
To be considered for nomination, the nominee must be female, meet the criteria outlined above and be available to attend the awards on the 19th of March. We welcome self nomination.
Nomination deadline - March 12
Send nomination to - inspirationalwoman2014@gmail.com with the subject line: 2016 Awards and state the appropriate category.
Please include the nominees full name, email address, mobile number and a 100 words statement (maximum) demonstrating how you meet the criteria for the award. Please Indicate if the nominee has received an award previously and provide details if applicable.

Exhibit at the Awards
Are you looking for opportunities to showcase your products/services to women? Contact us for our sponsorship pack.

There is More to You Quote Book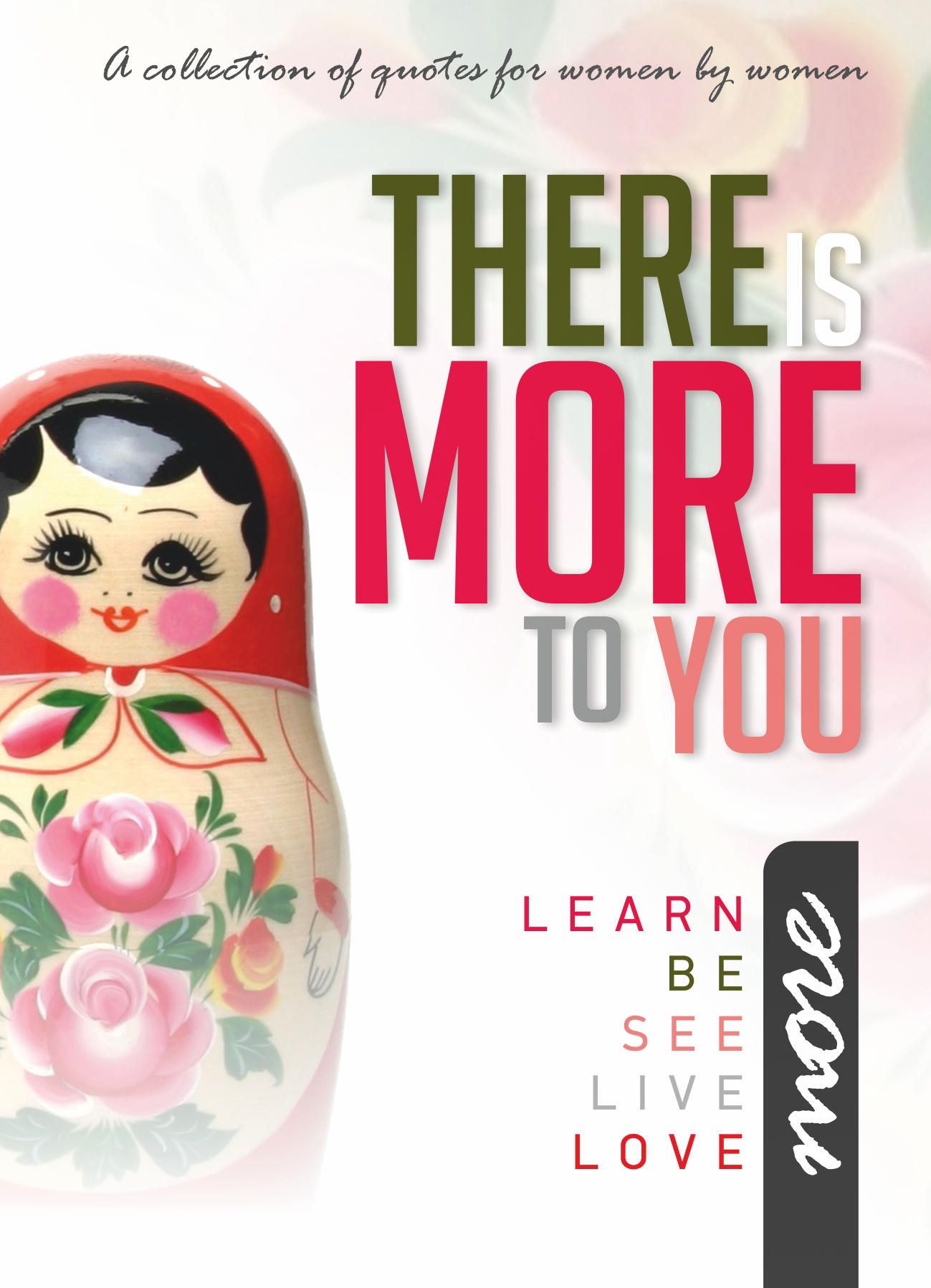 This quote book is a call for women to see beyond their achievements, limitations, circumstance, past and comfort zone. Stretch, reach and birth the potential inside you. There is more to you will inspire women to learn more, be more, see more, live more and love more. It is a must have. It will also serve as a great memento for the 2016 Awards. Books cost £10 each. Pre order your copy now by booking your award ticket and then indicate how many copies you would like on the order confirmation form. For collection at the Awards on March 19.
Host
Priscilla Nwikpo is a radio and television personality, She is a producer as well as a TV anchor. As a compere, is renowned for compering high profile events before dignitaries such as the annual celebration of His Royal Highness the Asantehene of Ghana, Otumfuo Nana Osei Tutu. She is a regular host of high profile award shows in London. Her work has seen her invited to host the Prestigious, Global Green Women Conference & Dinner in Paris, which celebrated the former First Lady of Nigeria, Mrs. Patience Jonathan. Priscilla has also moderated events in the house of parliament, as well as community events for charitable organisations and community engagement with their MPs.
Speakers
Funke Oham – More to me
Funke's words and actions have built a phenomenal movement for women, making a massive difference. She spear headed the concept for a Ladies Club in a deprived area in East London in 2003. As a result of this project, Funke was a recipient of three Awards. The network has evolved into a social enterprise platform that encourages women to connect, provides opportunities, envisions and fosters collaborations between women. She mentors undergraduate students at the University of East London and supports baby loss survivors in their journey from loss to motherhood. She has been instrumental in creating the 'Inspirational Woman Awards,' with plans for a fourth year. Funke is passionate about women living a fulfilled life and maximising their potential. She is a psychology graduate, a qualified Life and Performance Coach. She holds a MSc in Organisational Knowledge from Cranfield University.
Shivvy Jervis – Align your mind
Voted one of 100 folks "redefining digital Britain", Shivvy Jervis (@shivvyjervis) is an award-winning digital storyteller, speaker and editor. She is the creator and host of two popular video series' (see www.youtube.com/digitalfutures) - Digital Futures which demystifies the tech advances that will impact our daily lives and the newly launched 'The Trailblazers' that discovers millennials whose tech ventures have huge potential to drive social good. Shivvy is also head of digital content for Telefonica, won Britain's Asian Women of Achievement award for 2015 and has been named one of 10 future female digital leaders to watch! She firmly believes in paying it forward, mentoring 6 young women, sparking off much-needed debate on how to rally more females to digital careers and writing commentary for The Guardian.
Dr Marcia Wilson – This girl can
'Dr Marcia Wilson is the Head of the Applied Sport and Exercise Sciences department at the University of East London. She has been an academic for 25 years specialising in the area of Sport Psychology. She is the author of over 15 research papers and an award winning lecturer. She has worked with international athletes to help them improve their performance in a range of sports including football, swimming and athletics. Her current research interests focus on social justice in education and sport.
Simona Barbieri – Stretch your potential
Mum of three, CEO and Founder of Hub Dot Simona Barbieri is passionate about disrupting the way women network. A former Goldman Sachs suit turned jazz singer, Simona saw the women around her as passionate individuals with multifaceted lives but whose stories and synergy would never meet because of the societal labels that defined them - a title, a job description, a cv. Starting three years ago with 98 women around her kitchen table she began changing this status quo and launched Hub Dot, a global movement that gives women the freedom to explore and start a conversation that begins 'What is your story?' and not, 'What do you do?' In celebrating their totality, Simona has changed the way women communicate, giving them the opportunity to make authentic connections that can turn into something extraordinary. Something that can and does impact and change lives.
Join us for an unforgettable and inspirational afternoon.
Great things are for sharing! Don't keep this event to yourself. Share the event details!
Awards website
www.inspirationalwomanawards.com
Contact us
Inspirationalwoman2014@gmail.com