Our Covid-postponed Easter Feaster is now an incredible Summer Sizzler! Whole lamb cooked over oak, pulled pork buns, chocolate table
About this event
Launching the Moregeous Asado events (now we finally can!!) with this August Summer Sizzler. Lamb is not just for Easter and our incredible and unique Asado event will now take place on Saturday August 15th. Authentic asado cast iron cross cooking over oak logs and a groaning chocolate table, as homage to a lost Easter ;)
Traditional South American Asado Feast
Ever seen photos of outdoor feasts in Argentina or Uruguay where meat is cooked long and slow over open parillas (wood and charcoal fires)? Where whole lambs are basted over several hours, turned and seasoned until the exterior is crisp and smokey but the meat inside is tender and full of chargrilled flavour. Did you ever think you'd be able to eat like that in Manchester? Outdoors? Well, now you can :) This is the first of our 2020 asado events and it promises to be a spectacular one!
Hosted at Moregeous Mansions, outdoor in the lushly planted garden with the firepit lit. Enjoy spectacular food in relaxed surroundings, with great company, safely and without much of the uncertainty causing concern to those wanting to start enjoying life and going out again.
Our events over Summer 2020 are planned around outdoor eating in the lush garden at Moregeous HQ and will adhere to the Govt guidelines on social distancing, with temperature testing on entry, limited contact, distanced tables if applicable and strict cleanliess rules.
Tickets limited to 40 for this event.
If we get awful weather (pray for sun, people), guests will be refunded and/or the event rescheduled!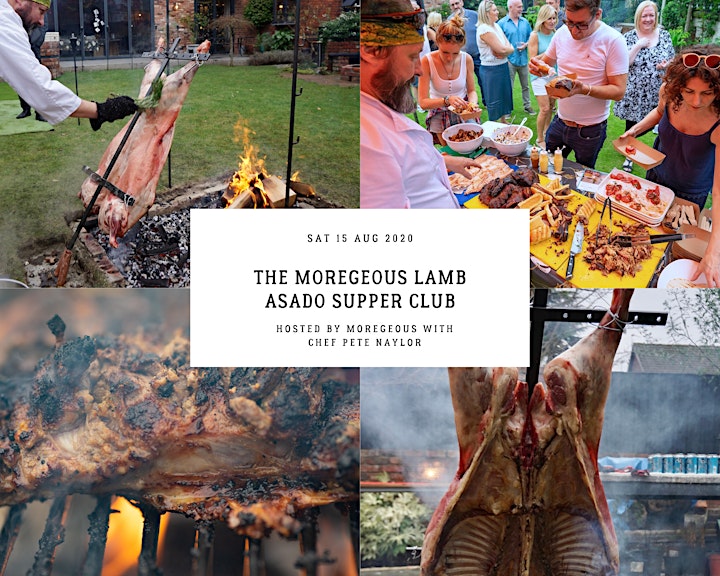 Saturday 15th August, 4pm - 9pm
A full spatchcock Texel lamb, from Chorlton's Frost's butchers, cooked on a cast iron asado cross over an open wood and charcoal pit fire. The lamb is seasoned overnight with garlic, red wine and herbs, chargrilled whole and kept moist throughout with regular basting and seasoning.
Arrival at 4pm for a welcome drink. Meet fellow guests and enjoy a pulled pork bun & chicken wings, watching the lamb cook through it's final stages. Lamb to be served around 5.30pm
All served outdoors, accompanied by bowls of fresh chimichurri, fire roasted potatoes, salad and flat breads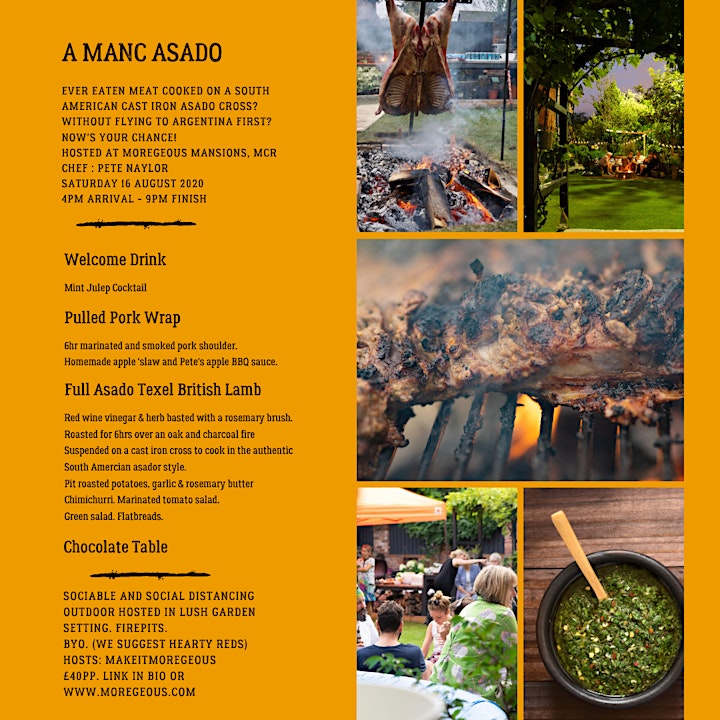 It's BYO your own wine (we'd suggest maybe a hearty Argentinian Malbec) & beer as we aren't licenced. No corkage charged. 
Chocolate cake and treats just because who doesn't love chocolate, plus it goes REALLY well with Malbec ;)
See www.moregeous.com for general info, previous events & reviews, or our Facebook and Instagram for photos and content.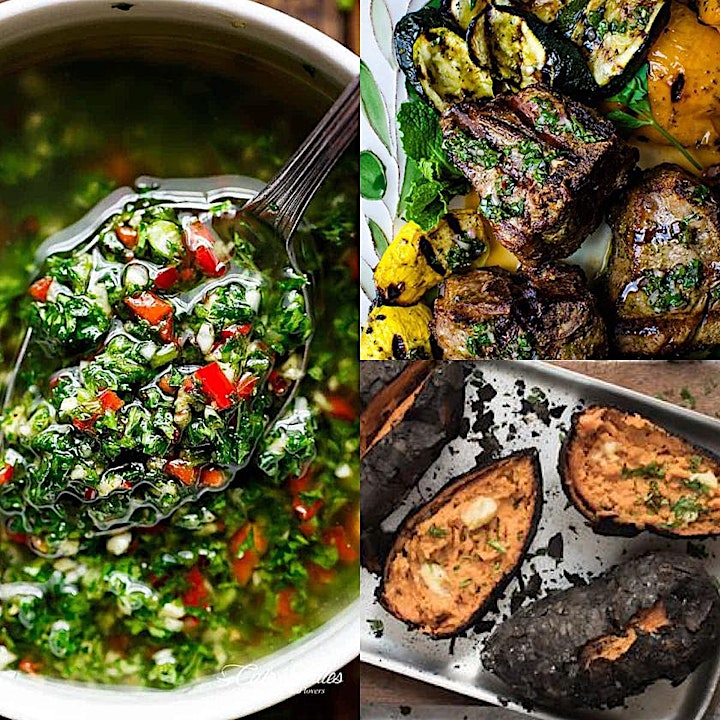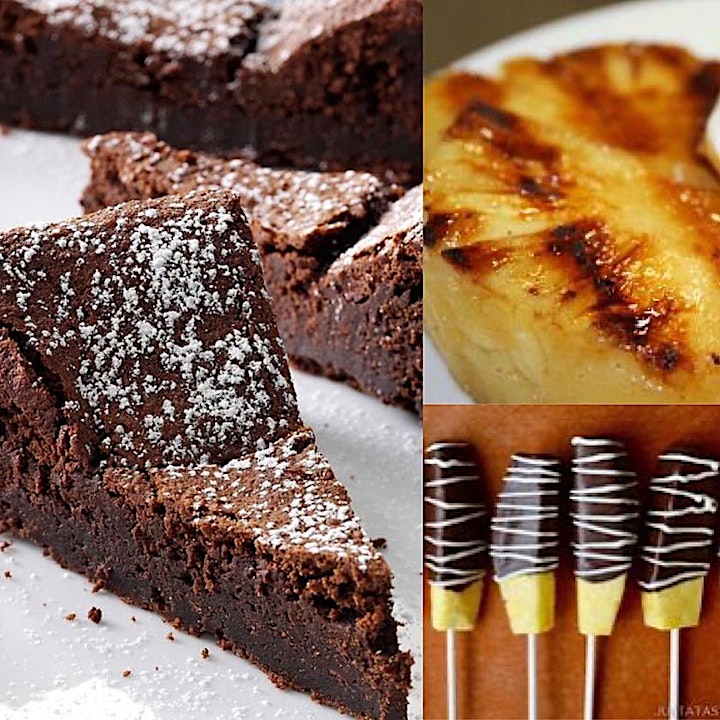 Organiser of Moregeous Supper Club : Manc Asado. Full Lamb, BBQ Treats, Chocolate Table.