We're inviting you to #GoSpontaneous & get Back to Nature! Join the rave on August 22nd for an awesome party with Joe Goddard (Hot Chip)!
About this event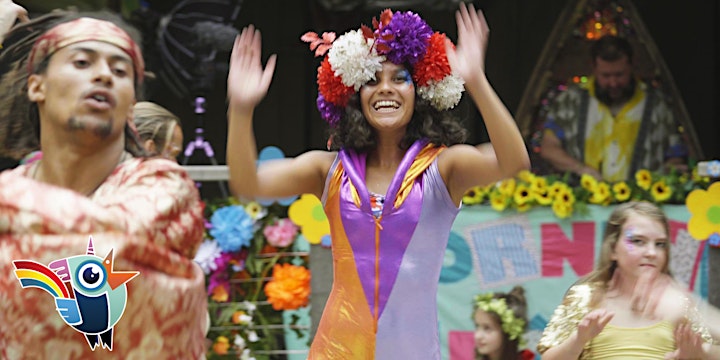 Morning Gloryville invites you to a very special IMMERSIVE EVENT on Zoom and Twitch. If you've been spending too much time behind closed doors recently, then it's time to open your soul, expand your heart and free your mind. 🤩
Broadcasting from the stunning Canopy and Stars' 'Lost Garden Retreat' in Suffolk, and headlining with Joe Goddard (Hot Chip), this is an opportunity to dance your way into the day and transport yourself... Let's get back to nature! 🌈
Want to feel connected? Want to discover a magical paradise in nature? 🌳
Want to dance and move with brilliant tunes brought to you by incredible DJs? We've got just the thing you've been looking for! 💖
We're bringing the party & nature to you! Join our 'Back to Nature' wellness experience and rave on 22nd August from 11am – 1pm via Zoom and Twitch. You can rock up wherever you are and get down with over 3000 other ravers... 💃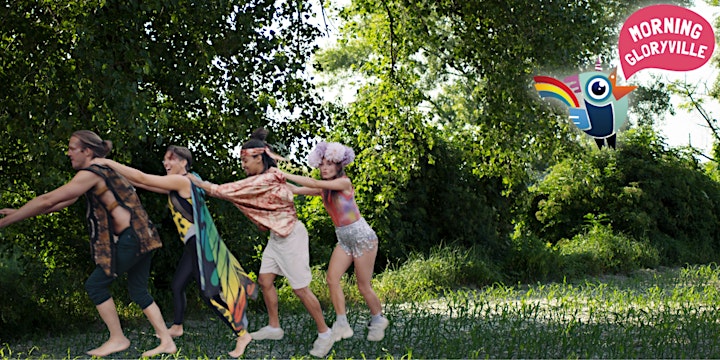 BACK TO NATURE LINE UP
Dance Choreography by Chrissy Brooke, Jaih Betote, Yasmeen Mo 🕺🏽
Warm Up DJ set by Darren James 🎵
Rave with DJ Joe Goddard (Hot Chip) 🎶
Sound Ceremony with Bambi Alexander 🎧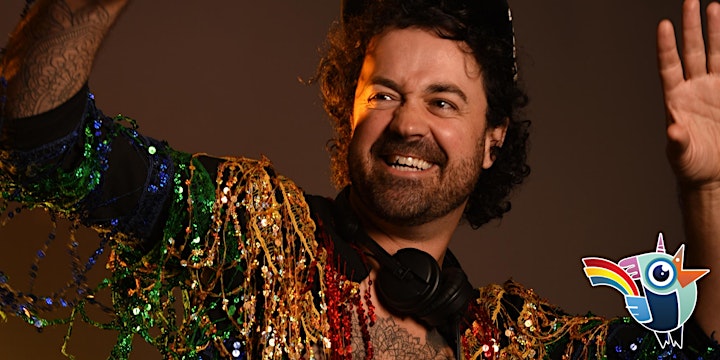 WARM UP DANCE & DJ DARREN JAMES
To get the party started we've prepared a family friendly guided warm up dance routine that you can follow from home. Everyone's welcome and no prior dance experience is required. 🌿
It's time we all had a little fun! Just imagine yourself in nature and our amazing dancers Chrissy , Jaih and Yasmeen will guide you through the super energising routine choreographed just for this party. 🎉
With feel good tunes from DJ Darren James, you'll be on your feet in no time. His infectious energy and vibrant performance will ensure you're having the party of a lifetime. 💫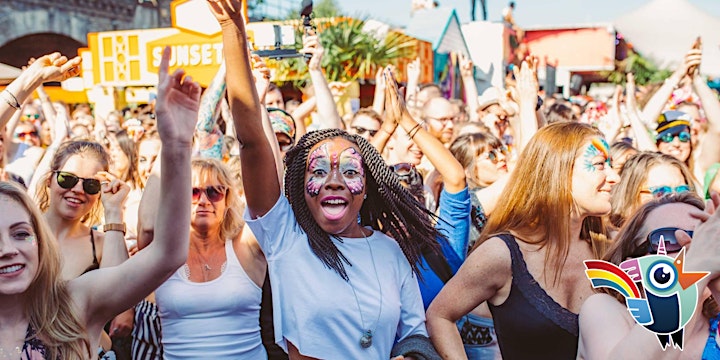 RAVE WITH DJ JOE GODDARD (HOT CHIP)
Next up the incredibly talented Joe Goddard (Hot Chip) will get us grooving with fabulous tunes. You'll be moving to the music and dancing in pure joy. ⭐
Joe needs little introduction. Member of Hot Chip and the 2 Bears, songwriter, producer, DJ, remixer and co-founder of the Greco-Roman label , he combines a thirst for experimentation, an instinctive understanding of the dance floor and a love of left-of-centre pop music.
We are really looking forward to letting him bring us right Back to Nature.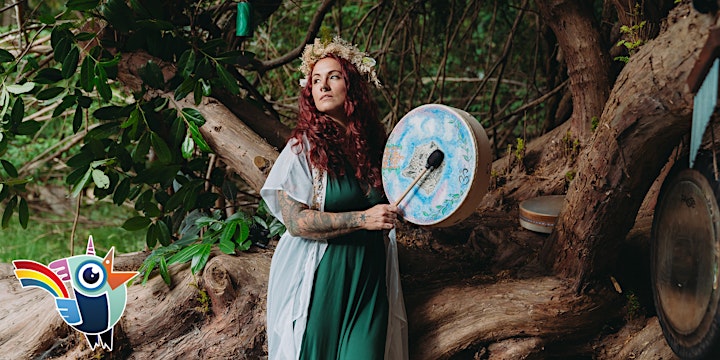 SOUND CEREMONY WITH BAMBI
To wind you down and ground you we've asked our gracious Head Goddess Bambi Alexander to serenade us to pure relaxation. 🥰
Bambi is an intuitive sound therapist and she'll be inviting you into her mystical retreat for a very special sound ceremony. Using her voice and instruments, Bambi will soothe your soul and nourish your mind. This is what we call head to toe wellness in nature. 💓
This part of our experience will be best received using headphones, so remember to prepare them before the rave begins. 🎧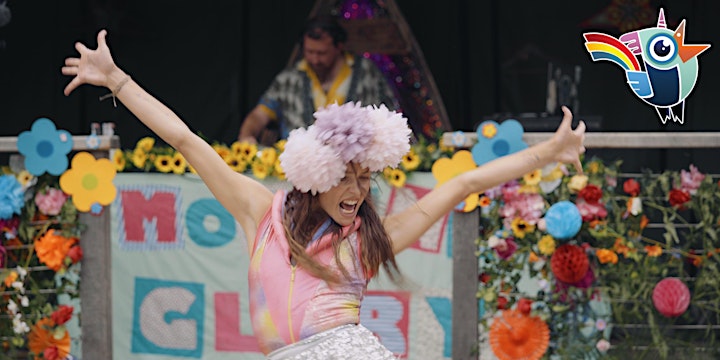 DRESS CODE AND DECOR
Think nature! #GoSpontaneous
How about some face paint? We'd love to see you turn up like a sparkly forest fairy! ✨
Or maybe you'd like to embody your favourite wild animal? 🐵
Dress up, decorate your space and invite us into your garden of paradise. Maybe you can find a green backdrop or some ivy leaves to decorate your background too? 🍃
Oh and loads of flowers to spread around for an explosion of colour! 🌺
HOW TO JOIN:
- Attendees should register for this virtual event via Eventbrite.
- Registered participants will receive a confirmation of their ticket after purchasing via email.
- The access links for the event will be emailed to all registered participants on the morning of the event from Eventbrite.
- Check your inbox before the event. Please also check your spam / junk folders.
- This experience will take place on Zoom and Twitch.
- Download the free Zoom application on your device in advance and access the event using the link in the email.
- Places are limited. Early registration is recommended.
IMPORTANT DETAILS:
- Please test your camera and speakers in advance.
- Switch your camera on for the interactive experience.
- Please ensure that your broadband router is nearby.
- For a more stable connection please disconnect other devices from the WiFi and switch off apps / tasks running in the background.
- Fibre broadband and ethernet cabled connection is recommended.
- To get the full experience, we recommend you to log into Twitch on a separate device to enjoy a richer sound experience of the event.
- This event will be recorded. Footage from the event may be used across our community channels for promotional purposes.
- Your image may appear on screen during the event.
- Any person deemed to be behaving inappropriately during the event will be removed without warning by the event moderators.
- If you're participating in a workshop, yoga or dance class please follow at your own pace. We recommend that you stretch before the rave.
- This experience is produced by Morning Gloryville pioneers of the sober rave, and global wellness movement
CORPORATE WELLBEING:
Morning Gloryville delivers impactful online mindfulness and wellbeing events, workshops for organisations. Get in touch to find out more.