Let's go back to the 80's where the hair was big and leotards were everywhere! Before Covid... When humans used to hug, touch & connect!
About this Event
We're going back to the 80's! ✨
Bring back the leg warmers, the sexy leotards & the big hair styles. Join us - we will transport you and your family members to a time before Covid... when we used to hug and hold each other tight. 💖
You're invited to our super special Equinox Wellness Party & 80's Special! 🎊
Join us on Saturday 20th March between 10am - 13:30pm GMT for dancing, tunes & good vibes. 🌟
Check out our amazing schedule:
10am VOGA with @thepsychedelicfox (45 minutes)
10:45am the Equinox Party begins with our Opening Circle & Special Performances!
11am Dance Party with DJ Namaslay aka Real Darren James
12:15pm Rave Some More with DJ Grant Richards
With special performances & immersive theatrics by the fabulous Tropicana Fantasea collective! 💕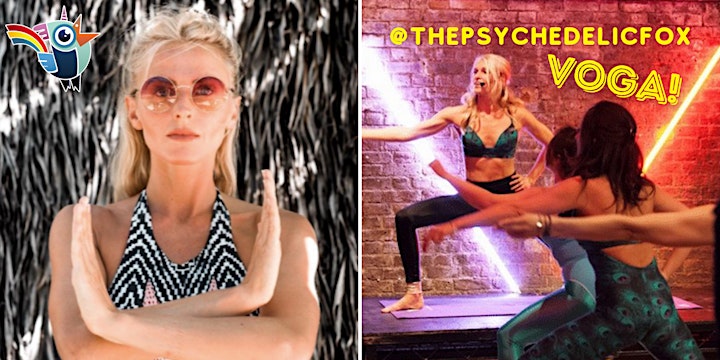 @thepsychedelicfox is an International Yoga, Voga and Meditation teacher. Having trained as an actor at Ecole Jaques Lecoq in Paris, Charlotte blends her colourful personality and performance into her teaching which is guaranteed to have you glowing from the inside out. VOGA is set to a beat and combines fierce, bold, sassy moves that enable you to get fit effortlessly! 💫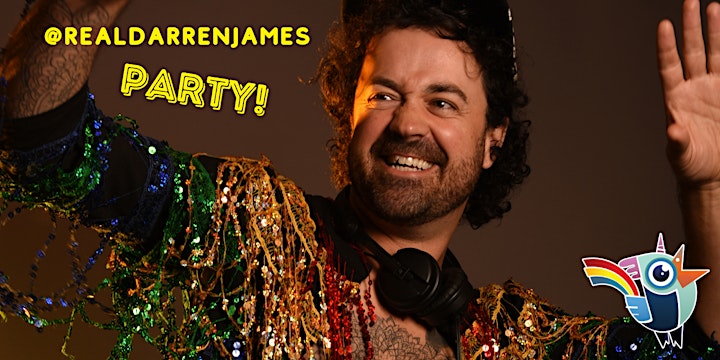 With feel good tunes from DJ Darren James (@realdarrenjames), you'll be on your feet in no time. We're going to get silly, have a fun and playful experience. DJ Namaslay's infectious energy and vibrant performance will ensure you're having the party of a lifetime. 🎉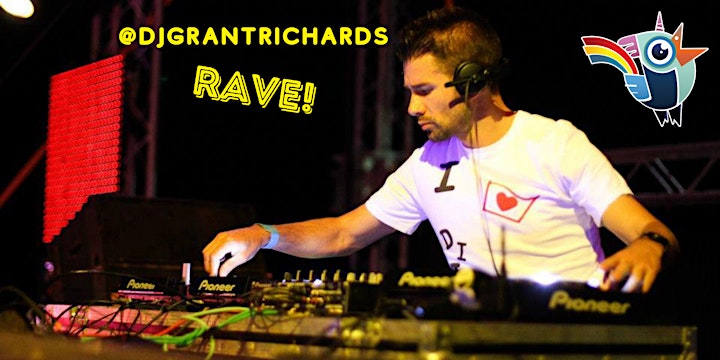 Grant Richards has been fully ensconced in the House Music industry for over twenty years now. Not only has he juggled an interest in many musical facets of House Music he has worn a variety of hats alongside the usual DJ/Producer, including writing for Decoded Magazine, being an Ambassador for tinnitus charity Plug-Em and has recently started up a free mentoring service for up and coming artists to help them navigate the choppy waters of the industry. The past twenty years for 'The Nicest Smelling DJ In The Game' have been a fun filled, varied ride! 🎧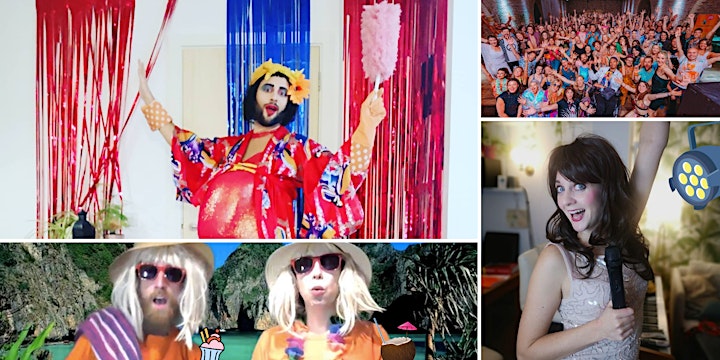 This is REAL! This is a circus of our imagination! 🎪
Join us on Saturday 20th of March 2021 between 10am - 1:30pm GMT on Zoom for a most exciting virtual rave & wellness party. 🥰
Connection is key to our joy and happiness! Our parties are designed to keep you moving, get you fit, and healthy. You will get your 10,000 steps done by midday with a bit of Morning Gloryville fun in your life! 😍
Dress Code & Theme:
Let's go back to the 80's baby! Get those leg warmers on, put on your leotard and don't forget to volumise your hair! 📼 👾 🕹 📺

Joining is so easy...
Download the free Zoom application.
Look out for the email from Eventbrite containing the access link. This will be sent on the morning of the party! (Make sure to check your spam or junk folders as the email may end up there.)
Get dressed up to join the party.
By the way...
We recommend that you join the party with your camera turned on for the fully interactive experience.
Why not connect to your TV screen for a more immersive party? We recommend headphones or powerful speakers. If you're using a Smartphone place it sideways for a better experience.
Ethernet cabled or fast fibre broadband internet connection will enable you to have the best online party experience.
The online dance parties are recorded and we may use these to promote upcoming events.
See you online! 🤩
Morning Gloryville

Corporate Wellbeing
Morning Gloryville is an immersive entertainment, wellness and mindfulness brand that specialises in virtual, in person & hybrid experiences. We would love to curate unique events for your organisation! Are you thinking of creating a summer party or a wellness event? Get in touch with us at roxy@morninggloryville.com to find out more. 💖
Date and Time
Location
Refund Policy