Bloom like the wild and free spring flower that you are! Shine brighter than ever and keep on inspiring all the beautiful souls around you!
About this event
April has finally arrived and it's time for us all to BLOOM… 🌸
We're rising up and turning our faces to the sun ☀️ like the wildflowers that lead the way. It may be springtime in isolation, but last week we proved that our community is more connected than ever! We shall bloom again spreading joy and positivity, so join us online for our super special Saturday morning quarantine rave and show us your flowers!
Morning Gloryille family is an inclusive community. Everyone's welcome to our online raves. We're designing these experiences to empower and inspire all beings near and far. Connection, love, compassion and kindness will lift up our spirits, so let's dance for DANCE IS OUR MEDICINE! 🌼
We've got an incredible and fun packed schedule for you.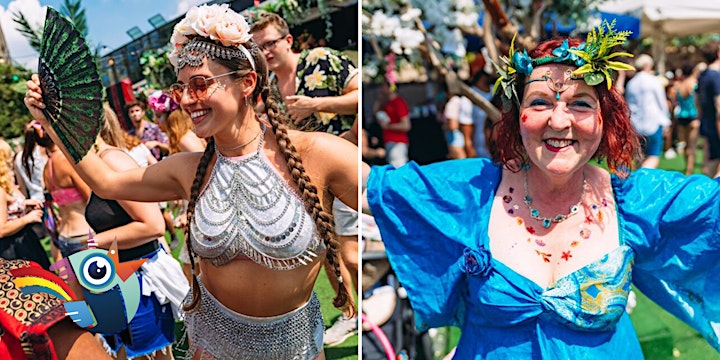 The Line Up
Main Rave Room:
11:00 - 11:15 Opening Circle with Neil Greenwood 🌈
11:15 - 12:00 DJ Darren James 🧸
12:00 - 12:45 DJ Kemi Oshi and DJ Caz Coronel 💃🏽
12:45 - 12:55 Sound Journey with Kate Stewart 🎵
12:55 - 13:00 Closing Circle with Roxy Deniz Ozalp and Neil Greenwood ⭕
Wellness Room (Breakout Room):
11:15 - 11:45 Rhythm Kitchen with Tom Morley 🥁
12:00 - 12:30 Sound Activation and Play with Bambi Tornberg 🎶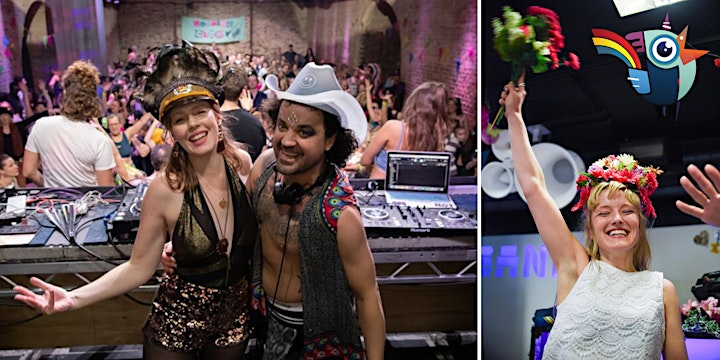 Our superstar DJs will bring us the best quarantunes that will get you moving and grooving! First up DJ Darren James of Namaslay Music for a "Teddy Bear Boogie" Grab your favourite bear and meet me on the dance floor for 45 minutes of dancing, smiles and fluffy fun!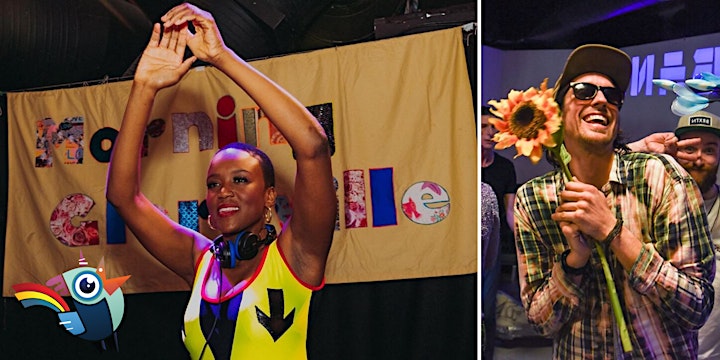 Up next DJ Kemi Oshi and DJ Caz Coronel will get us high as we twist and shake to a high-energy and ultra diverse set.
We highly recommend a round of pre-rave stretching to avoid any post Morning Gloryville stiffness.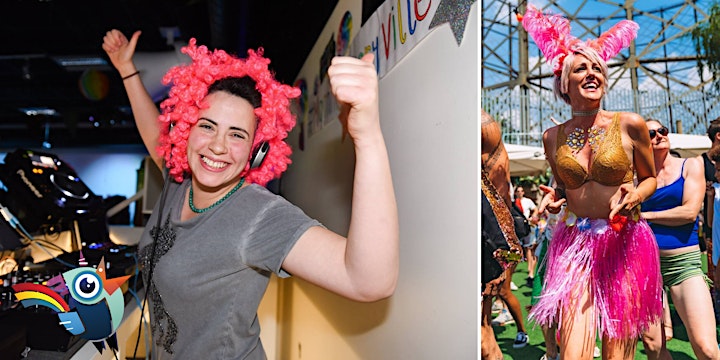 We've also put together a nourishing wellness schedule for the whole family! Head over to our Wellness Room for more fun and creative flow.
Our Rockstar Activator Tom Morley is looking forward to hosting you in his amazing Rhythm Kitchen. Get your utensils ready. Your magical musical instruments may be a jar of beans and some wooden spoons… Perhaps have a cookie tin or a tray at the ready, because this time we're going to be drumming too!
Are you stuck at home with your kids? Bring them along to the Rhythm Kitchen. We're all so excited to play!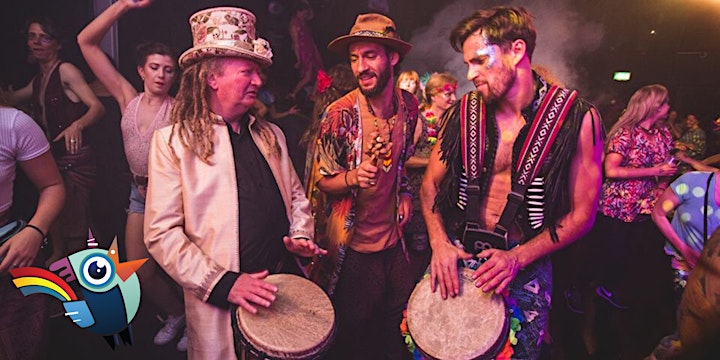 Get yourselves into our Wellness Room for an interactive sound play and some singing fun with our Head Goddess Bambi Tornberg. You'll be able to discover the healing power of sound. You don't want to miss this session as Bambi has prepared many surprises for you.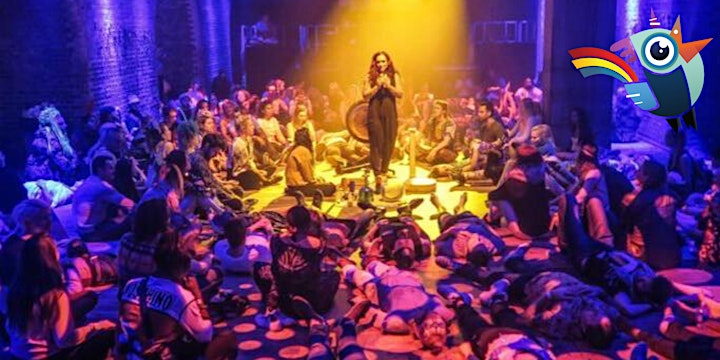 Before we say goodbye only until we meet again next Saturday we're also going to receive a healing sound journey from Kate Stewart. She'll be gifting us a soothing heart chakra focused crystal alchemy session. We invite you to join us in meditation for the wellbeing of our planet and all beings.
Oh and yes... you heard it right! We will be bringing you the online Morning Gloryville experience every Saturday! Be ready for more fun and dancing each week.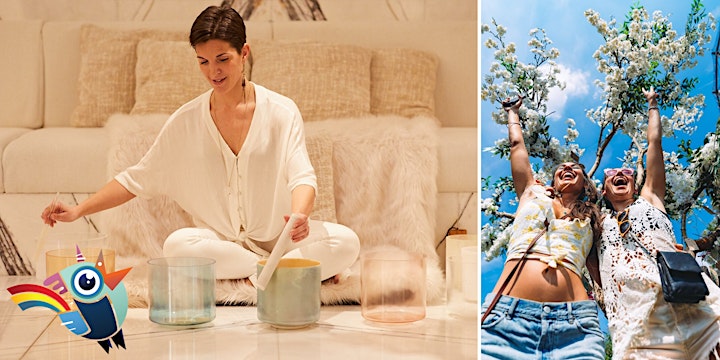 Decor and Dress Code:
It's Pink Supermoon 🌕, so why not wear your favourite neon pink leotards? Make sure to decorate your backdrop. Get your costumes and party props at the ready! Want to make it cosmic? Go for it! Biodegradable glitter is a must! Disco lights, fairy lights and super pink sparkly hats are so in right now... We want to see you get wild and playful!
Thank You for Your Generosity!
Our online community rave will be offered on a 'pay what you can' basis. There are also free tickets. Please pay if you are able so that we can support our freelance creatives, healers, DJs, performers, facilitators, teachers and self-employed contributors with some much needed support at this difficult time. Options are in the ticket registration.
Covid-19 Appeal for NHS First Responders
We will also be donating 10% of the funds raised to NHS Charities supporting NHS first responders, staff and volunteers caring for Covid-19 patients. We're all affected by what's going on in the world, but we're going to get through this together! 🙌
Feeling Generous?
If you're able to contribute more for our heroes at NHS and our creatives please do so by sending your donations to: paypal.me/gloryville 💓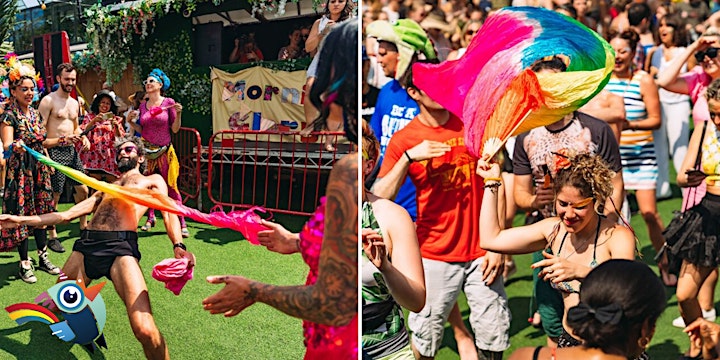 HOW TO JOIN:
- Please register for the rave via Eventbrite. The link to access the online rave will be sent only to attendees registered on Eventbrite via email prior to the event.
- Our online rave will take place on Zoom, so please download this free application on your laptop, tablet or Smartphone in advance.
- Our interactive live rave will be capped at a maximum global capacity of 1000 participants.
- Please ensure that your laptop, computer or Smartphone is near your broadband router for better connectivity.
- Please disconnect other devices and switch off apps / tasks running in the background that may slow down your internet connection for a smooth running rave experience.
- Please ensure that your broadband signal is strong. Fast fibre is recommended.
- We recommend that you switch your camera on, so that the experience can be as interactive as possible. Please test your speakers and camera beforehand to ensure you'll be able to hear the music during the live event.
- This experience is curated by Morning Gloryville and produced in collaboration with Splinter Faction.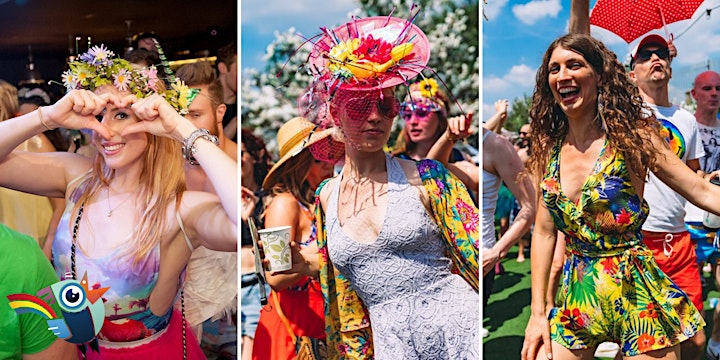 Corporate Wellbeing:
Some of you may be working for companies, brands or organisations that wish to strengthen the mental health, emotional and physical wellbeing of their teams. Morning Gloryville are here to support your organisations and businesses! Please refer us on as the global supplier for impactful mindfulness and wellness projects. We've spent the last couple of decades OUTsourcing. This is an opportunity to do some INsourcing. We may find it's both more sustainable and more enjoyable.
We love you! 💖