Location
The Jam Jar
Little Ann Street
Saint Jude's
BS2 9EB
United Kingdom
We're back in Bristol for our incredibly energising sober rave and wellness party experience! Join us to start your day on a high with us!
About this event
Following the success of our sold out Bristol Morning Gloryville Episode 1 we're back in this incredibly creative city for another sober rave and wellness party experience. 🎉
Join us on Sunday 8th May from 9:30am at The Jam Jar in Bristol for an amazing sober party. 🌟
For this special experience DJ Pixi Pete & Roxy of Morning Gloryville got together to design a very exciting line up. We can't wait to boogie with you. 💃
Our dance floor is always pumping and we're feeling joy move through us in each unique moment. We are ecstatic! 💞
We love to express ourselves freely and embody the dancer we were born to be. We are united! At Morning Gloryville positivity & kindness surrounds us and we hold each other tight. We have each others' backs. All the emotions are welcome on our dance floor. All bodies & abilities are welcome too. We love & support each other. We lift each other up and we rise together!
We are commUNITY! 🥰
💙 💛 🤎 🧡 🤍 ❤️ 🖤 💚 💜
It's time to get your festive numbers out of the wardrobe. Find your stash of eco-glitter that you've been saving for that special occasion. Get the sequins out! Bring out the rainbows and invite your magical unicorns to the party! 🦄
Check out what we've prepared for you:
The Schedule
10:00 DJ Chariklo 🎶
11:30 DJ WBBL 🎵
13:00 Sound Journey with Tilly 💕
13:30 Open Mic with Roxy (@roxydenizozalp) & DJ Pixi Pete (@djpixipete) 🎤
14:30 Closing Circle ⭕
Wellness Schedule
09:30 Yoga with Aimee 🧘🏿‍♀️
10:30 Yoga with Cecilia 🧘‍♂️
12:00 Laugher Yoga with Joe 🤣
Yummy Treats & Healthy Drinks
Conscious Market
There'll also be further surprises added to our schedule. We don't want to announce everything in advance, but we're confident that you're going to have a whole lotta fun and truly enjoy this adventure! 💖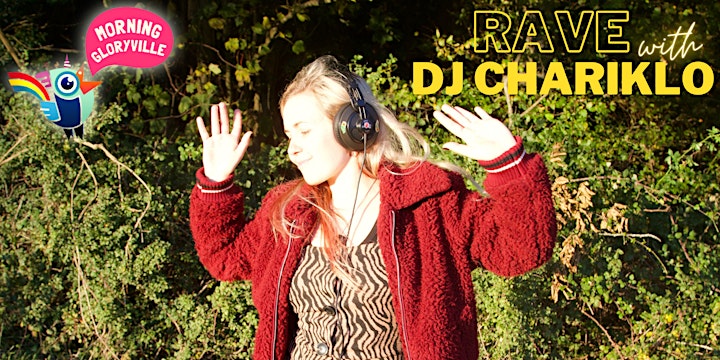 10:00 Rave with DJ Chariklo
DJ Chariklo is known for both her club-style deep bassy tribal house and party classic sets and events, as well as her ecstatic dance journeys. She helped to set up and run 'Dance Church' in Glastonbury, Somerset since 2016 where she regularly DJs as well as playing for wellbeing and creative retreats and running her own parties and dance nights. She is a yoga teacher, dancer and singer. Her mission is helping people come together to dance for health and happiness.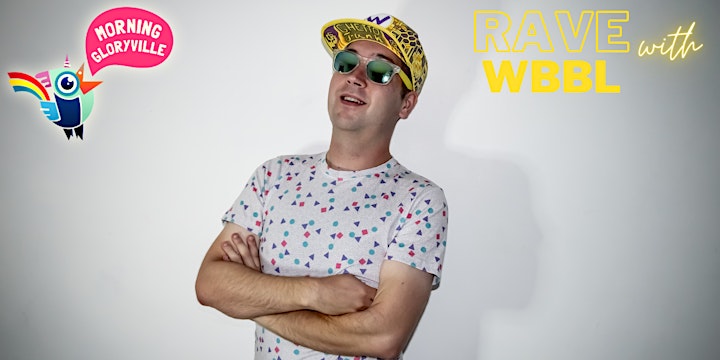 11:30am Rave with WBBL (@wbblbeats)
WBBL's unique blend of wall shaking bass and all things funky has been tried and tested to cause dance floor destruction around the world. A pioneer of glitchy funk madness across all genres, from bassline to drum & bass, hip hop to house, funk to punk, no genre is safe from WBBL's production prowess. A true festival staple, becoming a familiar face at gatherings all over the world including of Glastonbury, Shambhala (CAN), Shambala (UK), Bestival, Boomtown, Secret Garden Party, Shindig and Sunrise to name but a few.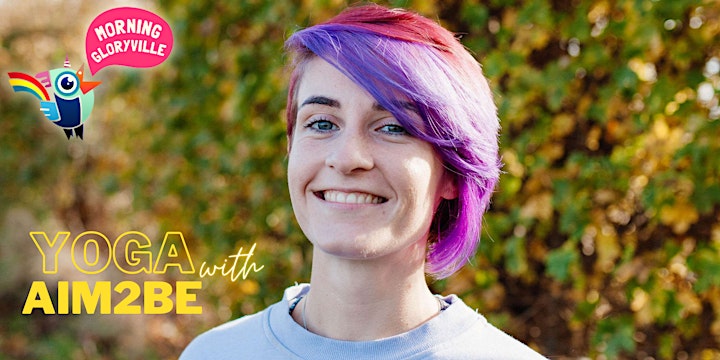 09:30 Yoga with Aimee (@aim2be)
Aimee hosts wellness experiences to guide human beings to return home to the body, encouraging self-investigation of who you are right now and who you 'Aim2Be'. This can be explored through Yoga, bodywork, wellbeing experiences and community events.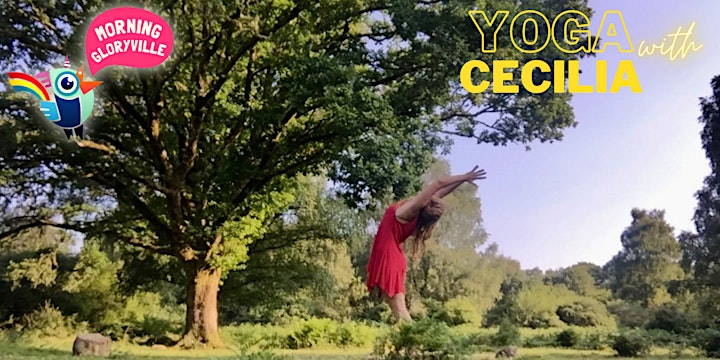 10:30 Yoga with Cecilia of Solar Yoga UK
Cecilia has been teaching yoga on and off for the last 5 years. She trained in Tantra Yoga in Ecuador at Durga's Tiger School. She has been practicing since she was a young teen as yoga was supporting her dance practice as well as her sports and martial arts training. Cecilia is currently teaching kids yoga at the education project, Roots and Wings, which she is a part of in Glastonbury. She also teaches yoga at youth empowerment and adventure sports camps for the The Prince's Trust and Lifebeat. She is also a massage therapist and has been practicing for over 20 years.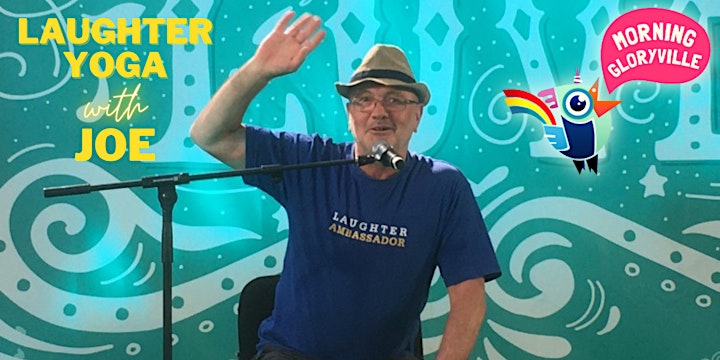 12:00 Laughter Yoga with Joe (@laughteryogawithjoe)
Joe Hoare is a Laughter Yoga Ambassador and Teacher who has been running laughter sessions for over 25 years. His laughter yoga style ('laughter yoga for joy') is flowing, creative and spontaneous, and incorporates free movement, very deep breathing and masses of playfulness.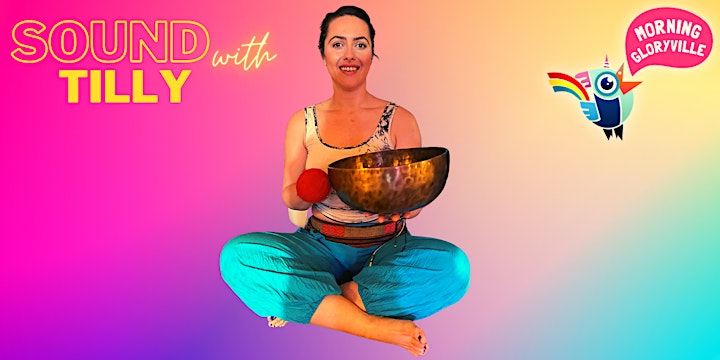 13:00 Sound Journey with Tilly (@be_omazing & @yogawithtilly)
Tilly is a holistic therapist who specializes in yoga, reiki and holds a degree in sound therapy and vibrational healing. She traveled as a solo musician to Greece and then to Australia where she trained as a yoga teacher and started to teach yoga after returning to the UK. Her interest in musical therapy started after incorporating just one singing bowl and my voice into meditations and savasana. Four years on, I've obtained a degree in music specialising in sound healing and vibrational therapy. People would describe my practices as nurturing, joyous and full of depth.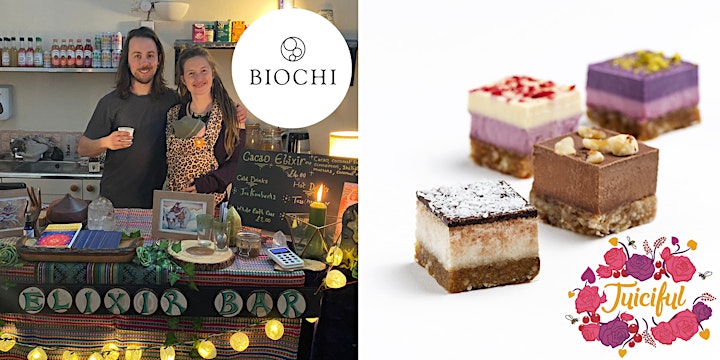 BIOCHI (@biochi.health) is a heart centred brand that came to be in 2016, founded by Tris after many years passionately researching and experiencing the positive impact that true superfoods could have, partly through the journey of running a health shop called Chi Foods in Bristol. BIOCHI Is composed of a team of family and long-term friends that share the same passion and vision. It's our philosophy that health is the most valuable form of wealth and it's for this reason we do what we do. You'll get to enjoy their super healthy elixirs at Morning Gloryville Bristol!
Juiciful (@juicifulrachana) are inspiring health, happiness and change on this planet since 2011. They're determined to bring you high vibrational and decadent deliciousness. Their exceptional artisan raw cakes and raw chocolates are crafted with love; solely from fruits, nuts and seeds. These treats are truly as good as it gets! Entirely plant-based, raw, organic, gluten free and refined sugar free. Raw foods are powerhouses of nutrition, nourishing our bodies and minds; boosting our energy, plenishing our vitality, and supercharging our immune systems. Raw organic foods truly do offer us a whole lot more va-va-voom!

What to Expect
A pumping dancefloor
An incredible line-up of DJs
Yoga, Wellness, Cacao and more...
Plant-based yummy food
Delicious & healthy drinks
Open mic & community sharing...
A whole lotta dancing...
What to Bring
Re-usable Water Bottle🚰
Yoga Mat 🧘🏻‍♂️
Ear Defenders / Ear Plugs 🎧
Cash / Bank Card
An Open Heart & Mind
Please note
- There may be professional photography & videography at this event. Please smile to the camera & strike a pose! 📸
- There may be a cloakroom. Cash or card payments will be accepted. 🧥
- Children have sensitive ears 👂 and so do we, because we're all kids in different shaped bodies who love to play & dance. We will have a limited number of ear defenders, which can be rented at our cloakroom. In order to protect the ears of your little ones and yourself we encourage you to bring ear defenders or ear plugs with you. 👶
- Yoga sessions will be offered on a first come first served basis. 💫
- We follow the enhanced Burning Man principle; Leave No Trace & Leave It Better than You Found It ♻️
- To avoid post-rave stiffness please stretch before the dance. 🤸‍♂️
Covid-19 & Your Safety
Your safety and wellbeing is our utmost priority. To ensure everyone's safety we ask you to take a lateral flow test before attending the rave, report any symptoms to us after the event, be mindful & always ask for consent first. The Jam Jar Covid Guidelines can be found here.
Community Pledge
Morning Gloryville is a conscious community dedicated to the wellbeing of everyone. In the spirit of inclusivity we'd like to ask you to get in touch with us at roxy@morninggloryville.com if you wish to access this event, but are experiencing financial hardship. We'll do our best to help!

Corporate Wellbeing
Morning Gloryville is an immersive entertainment, wellness and mindfulness brand that specialises in virtual, in person & hybrid experiences. We would love to curate unique events for your organisation! Are you thinking of creating a festival, Christmas party or a wellness event? Check out https://linktr.ee/morninggloryville get in touch with us at roxy@morninggloryville.com to find out more. 💖