Location
Studio 9294
92 Wallis Road
London
E9 5LN
United Kingdom
It's time for us to RISE UP for our Earth, that blesses us & gives us life, for our community and for our children!
About this event
We are the ONENESS tribe and we are family and it is time for us gather in JOY and RAVE our way into a more compelling future together. A future that we manifest, that we CREATE with LOVE & infinite KINDNESS. At a time when the whole world is shadowed with darkness we shall RISE like the brightest candles & express what we were born to be. The era of holding ourselves back from shining our light & fitting in has ended. Let's RISE! ✨
EarthRise Calling is here! 🌍
We've got two large naturally-lit raving spaces, a canal-side terrace and a beautiful widebeam boat for workshops and fun. We invite you to a unique and very special sober rave & wellness experience in true Morning Gloryville style. 😍
Join us on Sunday 24th April for Morning Gloryville's EarthRise Calling Rave! ☷
We own & accept our story. We take responsibility for our past. We stay focused in the present moment and we lift each other up for a better future for us all. Let's dance together & unite in the celebration of being alive. We are blessed! 🎊
Check out what we've prepared for you:
The Schedule
The Rave (Dance Party, Sound Journey, Open Mic) at Studio94
10:00 - 11:30 MONA (@mona_lpr) 🎶
11:30 - 13:00 DJ PETE JOHN YORK (@the_juke_dj) 🎵
13: 00 - 14:30 MR A (@mr_a_london) 🎧
14:30 - 15:00 Sound Journey by A SPACE TO BREATHE (@a_space_2_breathe_) 💖
15:00 Open Mic with Dirish Shaktidas (@dirish_shaktidas) 🎤
16:00 Closing Ceremony with Roxy (@roxydenizozalp) ♥️
Wellness Space (Yoga, Hula Hooping, Massages, Reiki) at Studio92
10:30 - 11:15 Vinyasa Yoga // Sophie (@diopyoga) 🧘🏿
11:30 - 12:15 Disco Yoga // Polly (@polly_griffiths_yoga) 🧘‍♀️
12:30 - 13:15 Dynamic Yoga // Amy (@ammieelou_pt) 🧘🏻‍♀️
13:30 - 14:15 Hula Hooping // Clara (@planet_hoop) ⭕
Wisdom Lounge (Workshops, Ceremonies, Talks) at the Boat 🚤
10:15 - 10:45 Nurturing Breathwork with asoftwoman of @nurturing.me 🌬️
11:00 - 12:00 Embodiment Workshop with Julia @factoryofhealth 💕
12:15 - 12:45 Sonic Sound Healing by ELIXIR @elixir.ii 🎶
13:00 - 13:45 Intention Setting with Mama Cacao by @anitabrulee_sacredhearts 🍫
Also Featuring... 🎊
🌟 Special pop-up performances & suprises by many more artists & facilitators including Iona McNeil (@ionaexpress), Tom Lincoln (@sirtomlincoln), PLIGHT CLUB (@plightclubhq) & the one and only KBOB (@katiebridgetobrien)! We can't wait to see you! 😍
The Experience
There'll be SIX HOURS of raving, awesome music, cacao, socialising, wellness, yoga, connection, healthy food, nutritious drinks and so much more! 🌟 There'll also be special performances, immersive theatrics, creative education, fun & art workshops for kids & adults, wisdom lounge, tarot cafe, massages, reiki energy healing and so much more to explore... ✨ Our dance floor will be pumping, the energy buzzing, we are always ready to rave! 🤩 See you on the dance floor! Let's RAVE!!! 💗
Food & Drink
Our high vibrational nourishments & superfood drinks bar, cacao cafe and delicious & energising plant-based treats will also be on offer, so come hungry & ready to indulge all of your senses! 🍹
We've partnered up with:
Bearfood: superfood smoothies and treats 🥭
Sacred Hearts Chocolate Salon: cacao bar 🍫
Conscious Market 👗
An Original Leroy (@anoriginalleroy) 🎪
Myalise Crystals (@myalisecrystals) 💎
Sacred Pendants UK (@thesacredpendantsuk) 🧿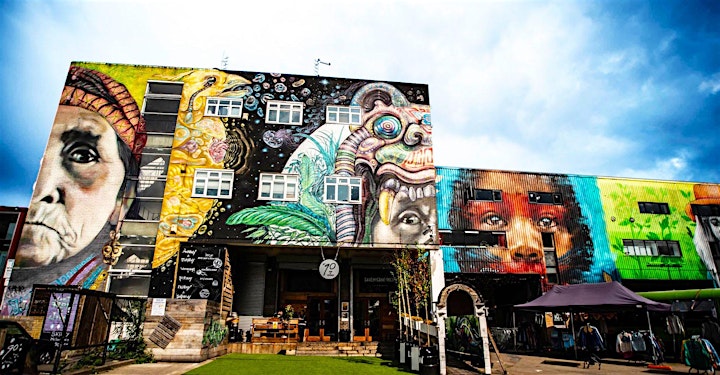 New Venue 🌎
We are so excited to be welcoming you to our new venue on the canal in Hackney Wick! This April we will be taking our sober rave to Hackney Wick's iconic Studio9294 and we also present their famous widebeam BOAT on the canal for some extra special surprises too. Our venue offers generous indoor & outdoor space as well as delightful seating on the terrace & on the rooftop of the boat! Let's have some fun! 🚤
Dress Code
Dress like the EarthRise Light Warriors that you are! Let's embrace the colours and the spirit of mother nature. 🌳 Do you want to come as your favourite animal? 🐘 Do you want to embody the Amazonian Goddess within you? 💫 The call of the tribe is inviting you to RISE like the phoenix that you are!
We are commUNITY! 💞
💙 💛 🤎 🧡 🤍 ❤️ 🖤 💚 💜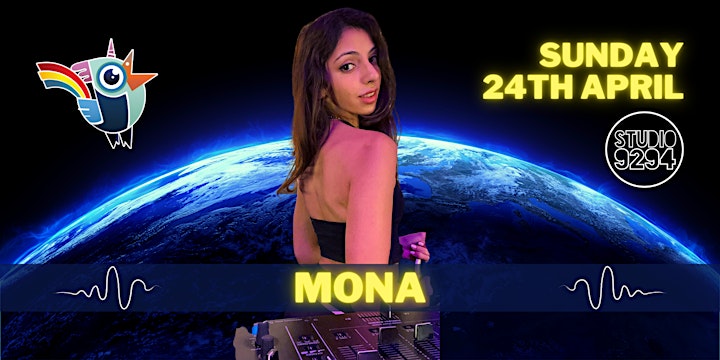 10:00 - 11:30 DJ MONA (@mona_lpr)
Stretching selections across genres and styles, from nu disco, tech house, breakbeat & some homemade bootlegs... here to warm you like sun rays, and let your body flow like water… If sunshine and water had a bass line... ☀️
11:30 - 13:00 DJ PETE JOHN YORK (@the_juke_dj)
The Juke's third DJ gig ever was in Ibiza, playing the legendary Float Your Boat closing party at the insistence of Fatboy Slim, straight from there they crossed the road four hours later and headlined the infamous Amnesia night club to a huge sell out crowd going back to back with one another, raising the roof to the excitement of everyone that was lucky enough to experience the night. Get ready to experience a tribal set as The Juke sets out to stir some tribal energy in the room. 🌱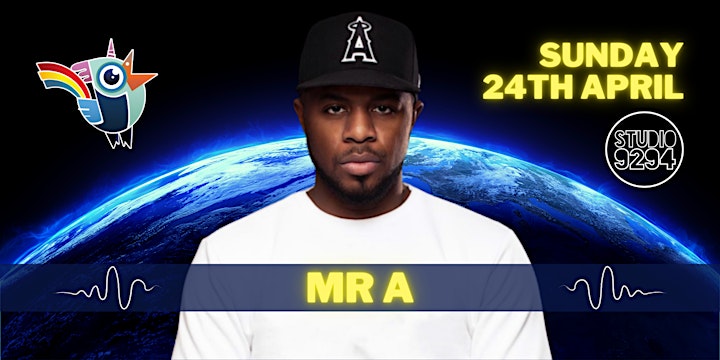 13: 00 - 14:30 MR A (@mr_a_london)
Mr.A.'s journey with music started in the late 90's going to radio shows in and around London as an MC with his brothers' sound collective. In the year 2000 Mr.A. took a transition from Microphone to PC & decks and started to produce an array of music ranging from house-garage-drum & bass to Funk. Since 2011 he has been DJing in venues all around the world from London, Ibiza, Malta, Croatia & to the Caribbean. 🎉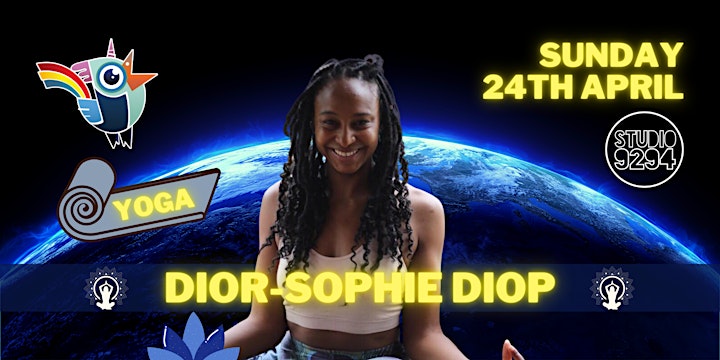 10:30 - 11:15 Vinyasa Yoga with Dior-Sophie Diop (@diopyoga) 🧘🏿
Sophie's Vinyasa flow yoga classes instil a balance of warmth and energy within the body and a calmness of the mind. Her classes cover all major aspects of yoga: Breathing (Pranayama), Posture (Asana) alignments and modifications and Relaxation (Savasana) and Meditation. Since she discovered the power of yoga in 2010, she has felt a deep connection with her breath and body. Sophie received her Ashtanga Yoga Teaching Certification at Kranti Yoga School in 2016. As a world-travelled Yogi Sophie designs her Yoga classes in a way that helps boosts our confidence and self-compassion. Self-love is key to living a more fulfilled life and Yoga is one of the best ways to practice more of that juicy self-love! 💕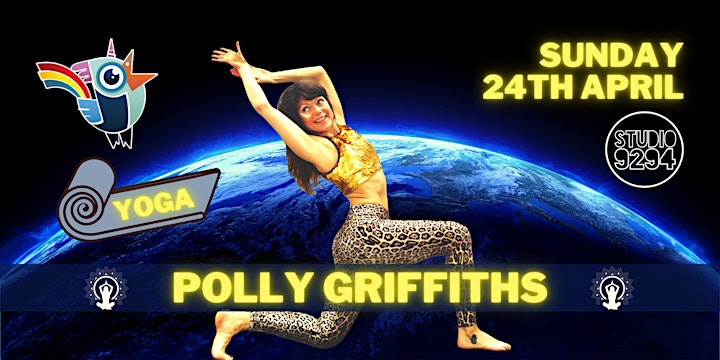 11:30 - 12:15 Disco Yoga with Polly Griffiths (@polly_griffiths_yoga) 🧘‍♀️
Since qualifying at Raja Yoga Academy in 2017, Polly has taught yoga in California, Thailand & New Zealand and now here in the UK. Her training is in Hot Yoga and follows the B.C. Ghosh lineage - a methodology which is rooted in healing, and focuses on developing strength, health and functionality in the body and stillness in the mind. As a versatile instructor, Polly teaches yoga for all levels in a range of styles, from restorative to dynamic. Polly teaches with an open heart and the intention for her students to find their own natural power, strength and bliss through asana and meditation practice, to build self compassion and confidence. 💓
12:30 - 13:15 Dynamic Yoga with Amy Mercado (@ammieelou_pt) 🧘🏻‍♀️
Amy Mercado believes in creating a lifestyle balance with exercise, yoga and nutritional harmony balancing your entire wellbeing. Amy has developed her own signature methods and is the founder of The Mercado Method. She has over a decade of experience in fitness, nutrition and yoga. Come along to feel empowered and fabulous in your body! 💕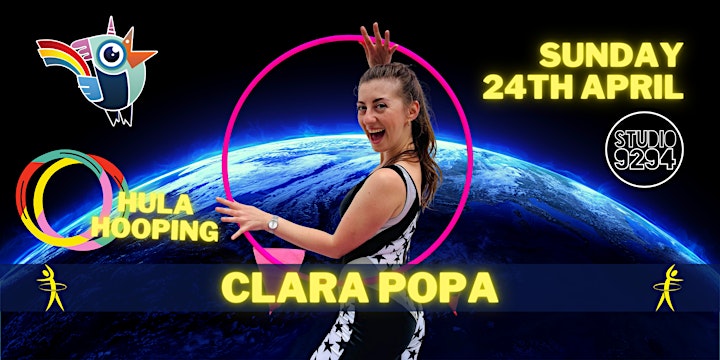 13:30 - 14:15 Hula Hooping with Clara Popa of Planet Hoop (@planet_hoop) ⭕
Clara Hopa is a fabulous hoop guide and the creator of Planet Hoop. She is passionate about sharing the powerful skill of hula hooping with people who want to have life-changing experiences through blissful movement and hoop flow. Check out this workshop especially if you're into fitness, dance or entertainment! Clara is excited to connect with you. See you soon, ravers! 💕
10:15 - 10:45 Nurturing Breathwork with asoftwoman of @nurturing.me 🌬️
Leah Abraham aka @iamsoftsea (the rebirth of asoftwoman) is the founder of @nurturing.me. She believes in the transformative and healing power of nurturing breathwork and she creates unique cucoon circles. Through nurturance we soften. It's time for you to free your breath & spirit! 💕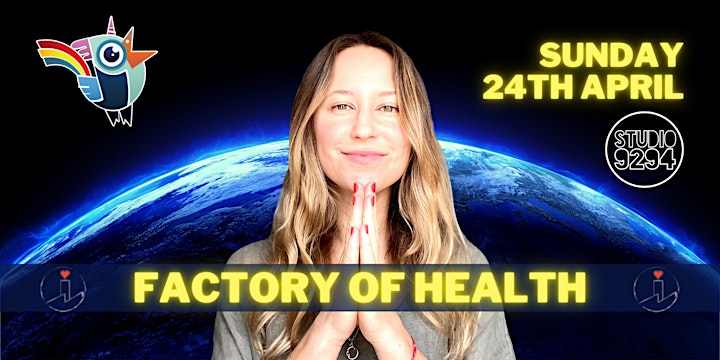 11:00 - 12:00 Embodiment Workshop with Julia Arabuli of @factoryofhealth ✨
Explore Embodiment as a state of being in this 60 minute workshop. We will learn what Embodiment is, how it elevates and amplifies our experience of life and what common blocks exist in our lives that prevent us from fully expressing. The workshop includes a 30 min practice guided by Julia. You will need a yoga mat for the class, eye mask is optional. 💕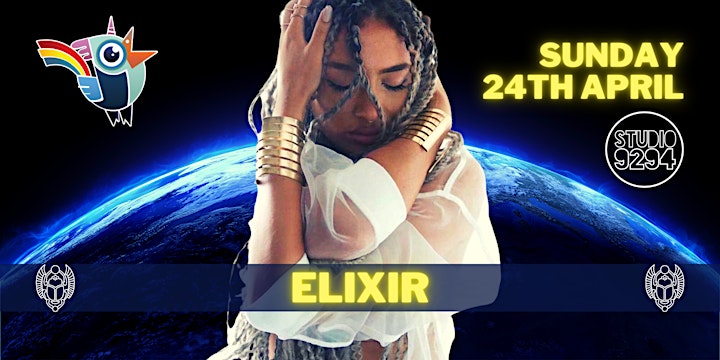 12:15 - 12:45 Sonic Sound Healing by ELIXIR @elixir.ii 🎶
ELIXIR is a sound healing practitioner, artist, vocalist and binaural producer. Specialising in crystal and tibetan singing bowls, sound signals, vocal harmonic toning, shamanic drums, african percussion and the traditional gong. Join this amazing session where ELIXIR will be offering a sound healing journey using ancient instruments, celestial harmonic vibrational frequencies and binaural sounds of nature. 💕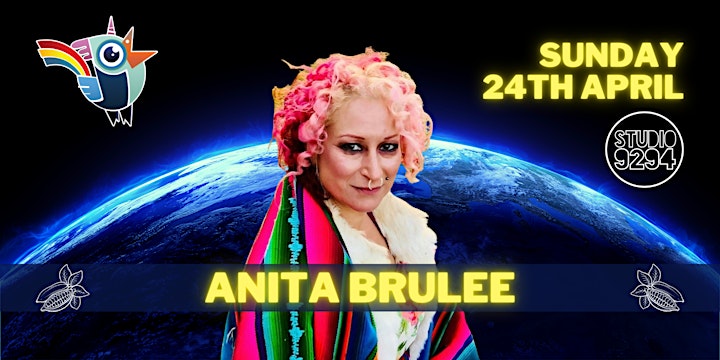 13:00 - 13:45 Sacred Hearts Chocolate Love by Anita @anitabrulee_sacredhearts 🍫
Setting Powerful Heart Based Intentions with Mama Cacao
Anita Brulee is the owner of Sacred Hearts Chocolate Love Medicine. She hosts and designs cacao ceremonies, cacao discos and offers one to one bespoke cacao rituals for anyone who is keen to work with and explore the beauty of this sacred gift from mother nature. Anita's relationship with cacao started in 2014. She's not just a chocolatier, but also a workshop leader and loves supporting those who wish to create a unique relationship with cacao. 💕

What to Expect
A pumping dancefloor
An incredible line-up of mega DJs
Yoga, Meditation, Breathwork, Sound Journey, Reiki, Cacao and more...
Plant-based yummy food
Delicious & healthy smoothies
Wisdom Lounge, open mic, wellness, creative education...
Immersive theatrics, performances, dance games...
Creative education and workshops for kids & adults
What to Bring
Re-usable Water Bottle🚰
Yoga Mat 🧘🏻‍♂️
Ear Defenders / Ear Plugs 🎧
Cash / Bank Card
An Open Heart & Mind
Please note
- There'll be professional photography & videography at this event. Please smile to the camera & strike a pose! 📸
- There will be a cloakroom. Cash or card payments will be accepted. 🧥
- Children have sensitive ears 👂 and so do we, because we're all kids in different shaped bodies who love to play & dance. We will have a limited number of ear defenders, which can be rented at our cloakroom. In order to protect the ears of your little ones and yourself we encourage you to bring ear defenders or ear plugs with you. 👶
- Yoga sessions will be offered on a first come first served basis. 💫
- We follow the enhanced Burning Man principle; Leave No Trace & Leave It Better than You Found It ♻️
- To avoid post-rave stiffness please stretch before the dance. 🤸‍♂️
Covid-19 & Your Safety
Your safety and wellbeing is our utmost priority. To ensure everyone's safety we ask you to take a lateral flow test before attending the rave, report any symptoms to us after the event, be mindful & always ask for consent first. The Studio9294 Covid Guidelines can be found here.
Community Pledge
Morning Gloryville is a conscious community dedicated to the wellbeing of everyone. In the spirit of inclusivity we'd like to ask you to get in touch with us at roxy@morninggloryville.com if you wish to access this event, but are experiencing financial hardship. We'll do our best to help!

Corporate Wellbeing
Morning Gloryville is an immersive entertainment, wellness and mindfulness brand that specialises in virtual, in person & hybrid experiences. We would love to curate unique events for your organisation! Are you thinking of creating a festival, Christmas party or a wellness event? Check out https://linktr.ee/morninggloryville get in touch with us at roxy@morninggloryville.com to find out more. 💖