The Earth is in ecstatic motion. We're flowing through the elements and they can test our resilience, but the key is to stand together.
About this event
Let's explore the state of flow together in harmony. How would our world look like if all humans joined the elemental earth dance? We call upon the united world tribe. Let's come together. Connected we are stronger than ever. 💖
We invite you to our GLOBAL wellbeing experience. This is more than a party! We've designed a wellness adventure to nourish your mind, body and spirit. Join us on Saturday the 9th of May for the Elemental Earth Dance! 💫
We'll be kicking off the party with an elemental dance and movement practice to get you more connected with your breath. We invite you to let go, so you can move more freely. Our dance party brings you guided meditations, incredible live DJ sets and a relaxing sound bath. For those that don't feel like dancing the whole time we've got some very fun and playful activities to join. There's more! We'll also be hosting a Wisdom Lounge with health and wellbeing experts sharing guidance to inspire us. Check out our amazing line up… 🎵
This wellbeing party is accessible on a 'pay what you can' basis. Your generous donations will be used to support our courageous health heroes and Covid-19 first responders 💙 at the NHS. 🌈
THE LINE UP
WELLNESS:
10:00 - 11:00 Elemental Dance Class with Sarah Hirsch 💃
RAVE:
11:00 - 11:15 Opening Ceremony with Neil Greenwood 🌈
11:15 - 12:00 World Dance Music with Tigerbalm 🎶
12:00 - 12:45 Elements in Motion with DJ Alidad 🎵
12:45 - 13:00 Sound Journey with Bambi Tornberg 💓
13:00 - 13:05 Closing Circle with Roxy Deniz Ozalp ⭕
PLAY:
11:30 - 12:00 Rhythm Kitchen with Tom Morley 🥁
12:00 - 12:30 Fire Warrior Dance with Tania Rose Willis 🔥
WISDOM:
13:30 - 14:00 Cultivating Resilience with Josh Connolly 🧘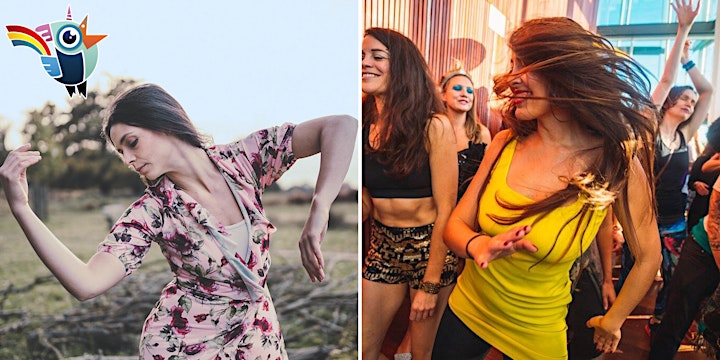 ELEMENTAL DANCE CLASS with SARAH HIRSCH
Wellness Room at 10am BST
Sarah fell in love with dance at the age of thirteen. She specialises in contemporary dance studies. When teaching, Sarah focuses her attention on the innate human desire to move - a characteristic which comes alive in her contemporary classes. In each lesson she focuses on a body-related theme to help us feel more connected to our surroundings and ourselves. During this playful and energising dance session we will be flowing through the four key elements: Earth, Wind, Fire and Water. We will be exploring our bodies, nature and the connection to ourselves and the elements surrounding us and within us. Through these explorations we will find more inner body space and surrounding space, the kind we all crave and need so much. This class is for all of us! Everyone is welcome and no prior experience is required. 💃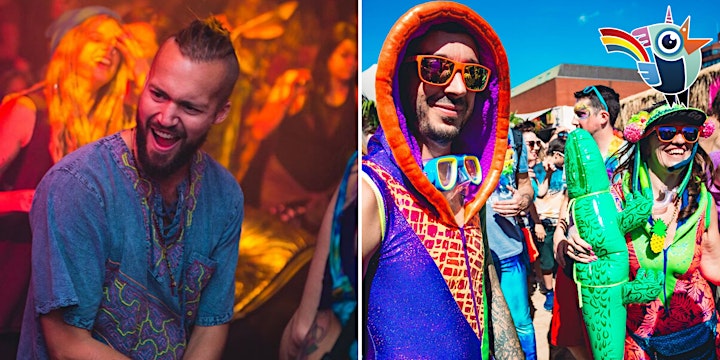 DANCE PARTY, SOUND JOURNEY and LIVE ART
The Rave Room between 11am - 1pm BST
Join us for our opening ceremony and enjoy a guided meditation with Neil Greenwood, our Magical Maestro. We'll help guide you to connect with your breath before we get the party started. 💗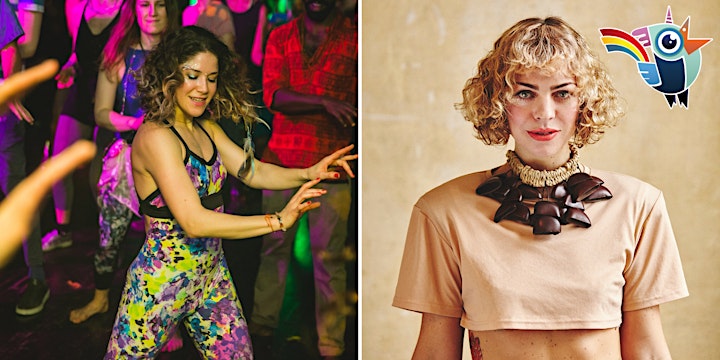 Rose Robinson aka Tigerbalm will be bringing us cosmic grooves and movement inspiring dance music! Her productions fuse a deep tribal sound combined with electronic elements and organic instrumentation, stemming from African & Latin American music. Join the celebration of international sounds and set your wildest instincts free. 🤩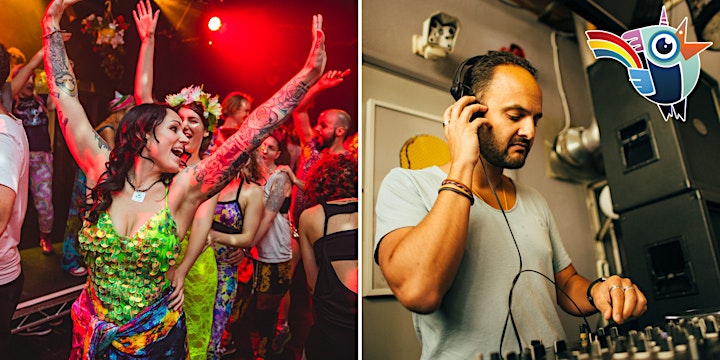 Alidad Moghaddam has been DJing for over 14 years around the globe from London to New York to Burning Man. He has been performing at some of London's most iconic clubs including the Cuckoo Club and the Box. Alidad's passion for music was fuelled by a thirst for discovering new influences that invoke a strong emotional connection with the audience. His own distinct style is a fusion of tribal, ethnic and melodic sounds. His sets are like musical pilgrimages. You're all in for a treat! ⭐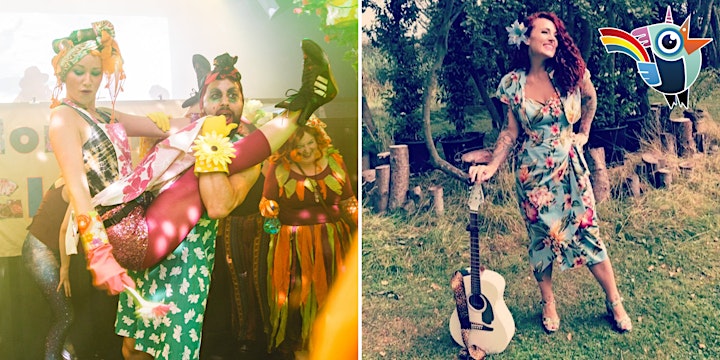 Our Head Goddess Bambi Tornberg of Aum Healing will guide us through a nourishing sound healing journey after the dance party. A moment of peace where we will be soothed by calming vibrations of sound. 💓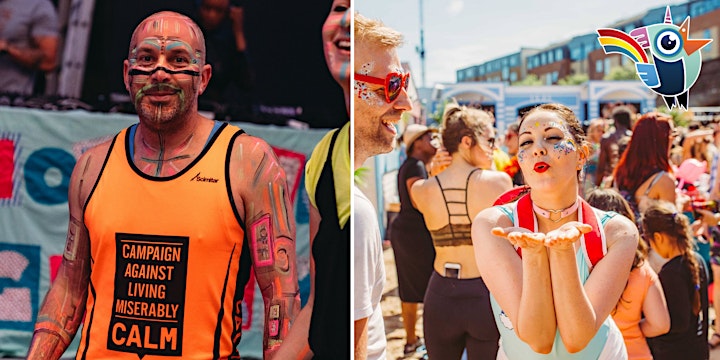 LIVE ART SUPPORT with ASHLEY PHILLIPS
The Rave Room between 11am - 1pm BST
Ashley is an artist, designer, mischief maker. He's also a sustainability and mental health champion. We've seen him creating live art in the Rave Room while the dance party was going on, so we've decided to co-create some magic with him. Ashley has offered to create a live piece of artwork, a painting produced with love and the energy of the Morning Gloryville dance floor during our rave. We're going to raffle this live art piece at the end of our wellness party. The proceeds will also be supporting our NHS health heroes! Grab a raffle entry on the ticket page. 🎨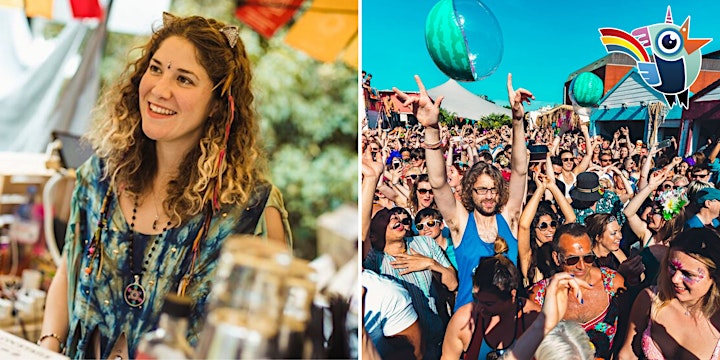 Morning Gloryville's Fairy Princess Roxy Deniz Ozalp will hold the closing circle until we meet online again at our next wellness party. 💫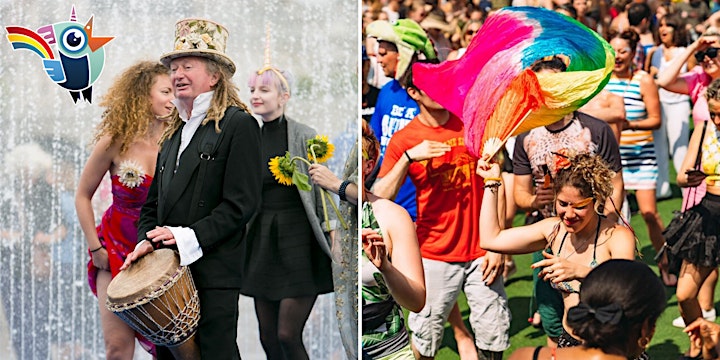 RHYTHM KITCHEN with TOM MORLEY
Play Room at 11:30am BST
Come and join us in the Rhythm Kitchen! 💃🏽 Bring along the kids and the entire family. 🕺🏻 Grab some kitchen utensils. 🥄 We're going to create the harmony of life! You may use wooden spoons, pots, trays, cookie tins, a jar of beans or rice... Perhaps you have a real drum? Join your tribe for some play time. 🎈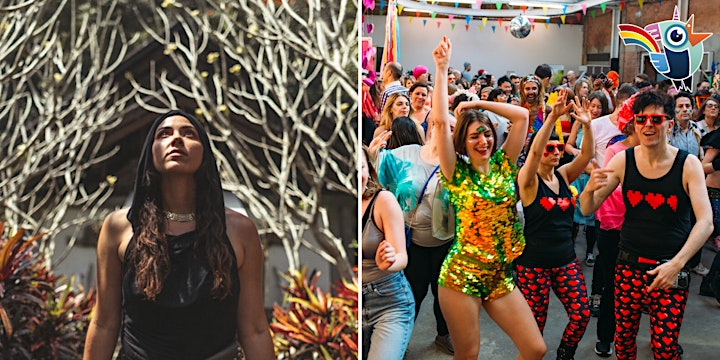 FIRE WARRIOR DANCE with TANIA ROSE WILLIS
Play Room at 12:00pm BST
Are you ready to embody the fire element? Tania has prepared something exciting for us all! Let's join her in the Play Room for the fire warrior embodied dance experience. 🔥 This practice is designed to create more focus, purpose and direction in our lives. It's going to be a deep transformation! ✨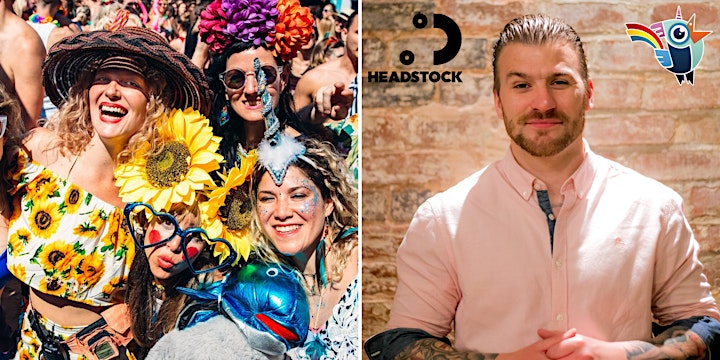 CULTIVATING RESILIENCE with JOSH CONNOLLY
Wisdom Room at 13:30pm BST
Josh Connolly empowers people to discover their inner resilience, enabling them to become self-aware and connected. Underlying all of Josh's work is validation. Validating one's feelings whatever the feelings are is the opposite of denial, resistance and shame. Once we can be with our true feelings we can build on our internal strengths.
Josh is one of the UK's most influential mental health advocates, regularly speaking on BBC, ITV & Channel 5 news. Josh has also spoken in the House of Commons, contributed to mental health policy and even advised the scriptwriting team on Hollyoaks. He has run resilience workshops for village schools and global brands alike. Additionally, he is an ambassador for Nacoa – a national charity supporting people affected by a parent's drinking.
During this inspiring session brought to you by Morning Gloryville and the Headstock Festival we will learn some key ways to cultivate resilience. You don't want to miss this. 🌟
Decor and Dress Code:
We invite the elements to inspire us. Are you drawn to embody the wild spirit of water? Do you feel the fire burning within? What about the gentle summer wind that caresses us in its graceful embrace? Perhaps you're dancing with the spirit of the forest at one with the trees, their leaves and powerful roots. 😃
Thank You for Your Generosity!
Our online party will be offered on a 'pay what you can' basis. There are a limited number of free tickets. Please pay if you are able, so that we can support our freelance DJs and facilitators at this difficult time. 💫
Covid-19 Appeal for the NHS Health Heroes
We will be donating 10% of the funds raised to NHS Charities supporting health workers caring for Covid-19 patients.
HOW TO JOIN:
- Register for the event via Eventbrite. Check your emails before the event. The access links will be emailed to registered participants from Eventbrite. Please also check your spam / junk folders.
- Download the free Zoom application and access the event by clicking on the link you have been sent via email from Eventbrite.
IMPORTANT DETAILS:
- This event will be recorded. Footage from the event may be used across our community channels.
- If you're participating in the workshops please follow at your own pace.
- Test your camera/speakers in advance.
- Switch on your camera to experience the interactive event.
- Please ensure that your device is near your router.
- For better connectivity disconnect other devices from the WiFi and switch off apps / tasks running in the background.
- Please ensure that your broadband signal is strong. Fast fibre is recommended.
- This experience is curated by Morning Gloryville and produced in collaboration with Splinter Faction.
Corporate Wellbeing:
Morning Gloryville delivers impactful online mindfulness and wellness services to businesses. Get in touch for our bespoke wellness offers. Email us at info@morninggloryville.com to find out more.