Let's come together on the sober dance floor for Morning Gloryville's Galactic Vacation Rave Experience & Wellness Party!! Are you ready?
About this event
The sober RAVEolution is here to energise you with our regular monthly dance & wellness party. 🎉
Join us on Sunday 28th November from 10am at The Steel Yard in Central London. 🌟
The world's original sober rave, Morning Gloryville is back and we can't wait to dance together. 🎊
Get your friends, bring your children, come by yourself... Join us at our Galactic Vacation Rave! 🛸 Everyone's invited & accepted exactly as they are. This is a safe space to freely express ourselves through dance & connection. Check out our schedule, but be aware that we've got a lot of surprises that will not be announced in advance... 😍
The Schedule:
MGV Rave Featuring Lady MC 🎙️
10:00 - 11:30 DJ duo SUNANA 🎶
11:30 - 13:00 Joshua Roberts 🎵
13: 00 - 14:30 Darren James 🎧
14:30 - 15:00 Sound Journey by Tallulah Rendall 💖
15:00 - 16:00 Open Mic 🎤
Wellness Lounge:
10:30 - 11:15 Playful Yoga with Candy Alderson 🧘🏿
11:30 - 12:15 Rocket Yoga with Vrynda Ramos 🧘‍♀️
12:30 - 13:15 Dynamic Yoga with Amy Mercado 🧘🏻‍♀️
13:30 - 14:15 Hula Hooping with Clara Popa ⭕
The Experience:
There'll be SIX HOURS of raving, awesome music, cacao, socialising, wellness, yoga, connection, healthy food, nutritious drinks and so much more! 🌟 There'll also be special performances, immersive theatrics, creative education, fun & art workshops for kids & adults, wisdom lounge, tarot cafe, massages, reiki energy healing and so much more to explore... ✨ Our dance floor will be pumping, the energy buzzing, we are always ready to rave! 🤩 See you on the dance floor! Let's RAVE!!! 💗
Food & Drink:
Our high vibrational nourishments, alchemical smoothie bar, cacao cafe and delicious & energising plant-based food will also be on offer, so come hungry & ready to indulge all of your senses! 🍹
Dress Code:
Dress like the Galactic Supernova that you are! 💫 Sparkle bright like the North Star that everyone wishes upon. 🌠 Let out your inner Alien! 👽 You're the commander of your own Space Ship! 👾 ☄️ 🔭 🚀 👨‍🚀 🛰️
We are commUNITY! 💞
💙 💛 🤎 🧡 🤍 ❤️ 🖤 💚 💜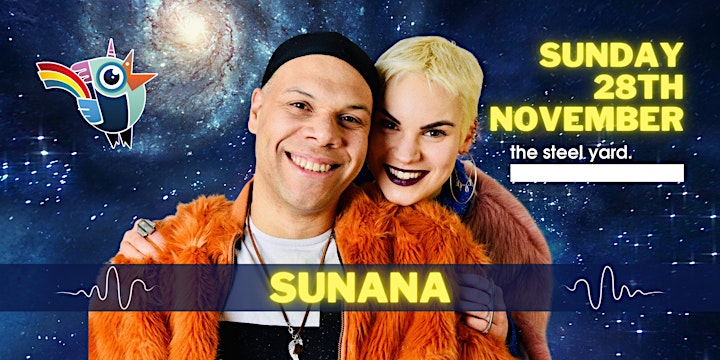 10:00 - 11:30 SUNANA
SUNANA is a London-based DJ/producer duo composed of Sun Philips and Ana Her. An explosive mix of endless energy, positive vibes and top quality music, Ana and Sun hail from two very different musical backgrounds. Ana studied classical music at the Royal Academy of Music and Sun was a rapper and ragga man in the French urban scene. The pair united through their mutual love for House and Latin music a number of years ago and have never looked back. 😍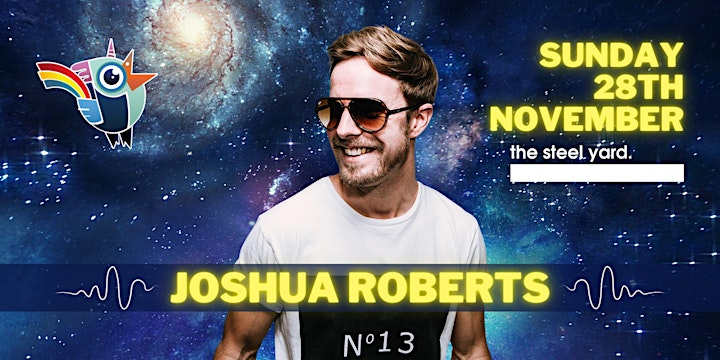 11:30 - 13:00 Joshua Roberts
Joshua Roberts is a DJ, producer & percussionist. Growing up in a musical family, it's no surprise Joshua's passion for music developed at an early age, quickly learning how to DJ he showed signs of promise, with precise mixing and tune selection. Joshua's unique style of play is like no other, mixing, sampling, cutting and scratching through his sets whilst retaining a solid groove & unmistakeable identity, his full set up incorporates the conventional 2 deck set up with a twist, adding an electronic drum kit & a sampler. One thing is for sure, Joshua never fails to put on a show. 🔥
13:00 - 14:30 Darren James
Darren James' infectious energy, natural showmanship and impeccable music taste have brought the house down and got parties going all over the globe. His music taste and knowledge is vast, eclectic & commercial, enabling him to tailor each set list to the crowd and venue. Spanning through the eras, he is able to play everything from pop, funk, disco, soul, dance, house, rock and R&B. Darren has a unique set of skills of combining a sure hit party set list with a vibrant live performance. Having spent many years touring the world as a professional dancer, Darren knows how to ensure people have the party of a lifetime. 💃🏼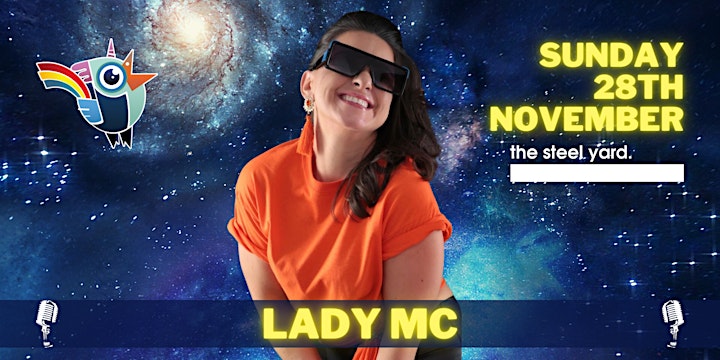 Morning Gloryville Rave Experience with Lady MC
Kerry O'Brien aka Lady MC is the founder of The Young Urban Arts Foundation & The Urban Arts Experience. As well as running two hugely successful organisations, Kerry is also a seasoned motivational speaker, award-winning recording artist and songwriter spending over 20 years travelling the globe recording and performing with a wide array of legendary artists such as Roni Size, Krust, Fabio, Grooverider, Rebel MC, Afrika Bambaataa, and Kool Herc.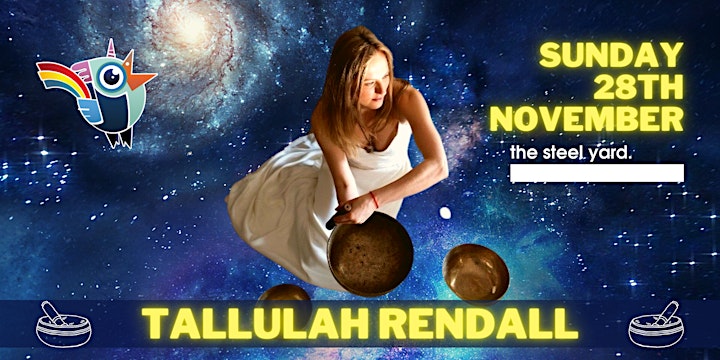 14:30 - 15:00 Sound Journey with Tallulah Rendall
Tallulah Rendall is a Qi Gong Teacher, Sound Therapist, Creative Facilitator and Singer Songwriter. She combines her practice and study of Qi Gong with her lifetime's experience as a songwriter and musician, weaving the beauty of her singing voice with her mastered playing of gongs, singing bowls and guitar in order to offer a space of powerful transformation. 🎵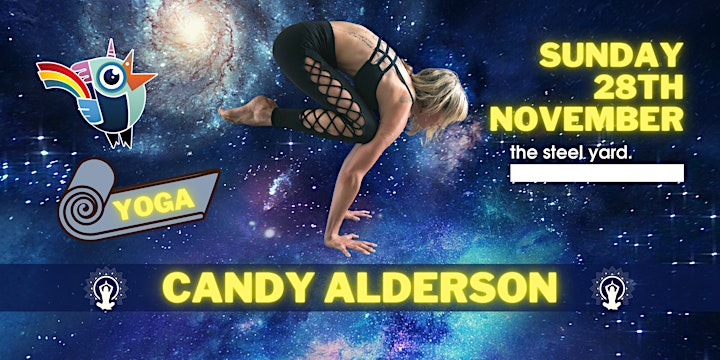 10:30 - 11:15 Playful Yoga with Candy Alderson
Candy began her yoga journey in 2009 with a curiosity for meditation as a way to find some sort of stillness in a busy life. That led her to yoga asana and she focused on being able to approach movement in a non-competitive way. She loved how yoga enabled her to reconnect with her body on a deeper level. Yoga soon became her way of life. Her life is inspired by Ashtanga, Vinyasa and Breathing techniques. Candy teaches Hot Yoga at Triyoga in London. Candy's classes are strong, compassionate, playful and encouraging. 🧘🏾‍♀️
11:30 - 12:15 Rocket Yoga with Vrynda Ramos
Vrynda was born and raised in Monterrey, Nuevo León, Mexico. Since January 2019 she has been living in London. All her life she has been practicing Bhakti Yoga as a spiritual path with meditation and learning about scriptures like the Bhagavat Gita and Srimad Bhagavatam. She traveled to India when she was 19 thanks to her parents. On November 12th 2019, she took her first Rocket Yoga class. She felt an incredible energy. She had never felt a connection like the one she experienced that day. Her mind was present and she was connected with her breath. In August 2020, in Barcelona, she completed her 200h TTY in Ashtanga training. She discovered the even higher love of sharing this practice with others. And teaching not only the physical aspect of it but also the mental and spiritual paths. We all live in a very fast-paced world nowadays. Yoga helps us to be present with ourselves and feel better and more relaxed both physically and mentally. 💕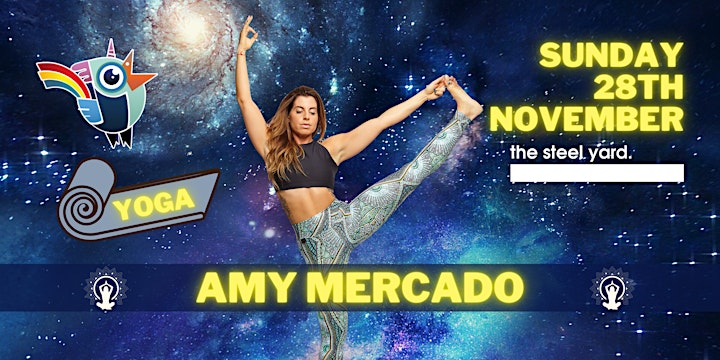 12:30 - 13:15 Dynamic Yoga with Amy Mercado
Amy Mercado believes in creating a lifestyle balance with exercise, yoga and nutritional harmony balancing your entire wellbeing. Amy has developed her own signature methods and is the founder of The Mercado Method. She has over a decade of experience in fitness, nutrition and yoga. She loves being outdoors and she is also training as a DJ! Come along to Amy's dynamic yoga flow to feel empowered and fabulous in your body! 🧘🏿‍♀️
13:30 - 14:15 Hula Hooping with Clara Hopa
Clara Hopa is a fabulous hoop guide and the creator of Planet Hoop. She is passionate about sharing the powerful skill of hula hooping with people who want to have life-changing experiences through blissful movement and hoop flow. Check out this workshop especially if you're into fitness, dance or entertainment! Clara is excited to connect with you. See you soon, ravers! ⭕

What to Expect:
A pumping dancefloor
An incredible line-up of mega DJs
Yoga, Meditation, Breathwork, Sound Journey, Reiki, Cacao and more...
Plant-based yummy food
Delicious & healthy smoothies
Wisdom Lounge, open mic, wellness, creative education...
Immersive theatrics, performances, dance games...
Creative education and workshops for kids & adults
What to Bring:
Re-usable Water Bottle🚰
Yoga Mat 🧘🏻‍♂️
Ear Defenders / Ear Plugs 🎧
Cash / Bank Card
An Open Heart & Mind
Please note:
- There'll be professional photography & videography at this event. Please smile to the camera & strike a pose! 📸
- There will be a cloakroom. Cash or card payments will be accepted. 🧥
- Children have sensitive ears 👂 and so do we, because we're all kids in different shaped bodies who love to play & dance. In order to protect the ears of your little ones and yourself we encourage you to bring ear defenders or ear plugs with you. 👶
- Yoga sessions will be offered on a first come first served basis. 💫
- We follow the enhanced Burning Man principle; Leave No Trace & Leave It Better than You Found It ♻️
- To avoid post-rave stiffness please stretch before the dance. 🤸‍♂️
Covid-19 & Your Safety:
Your safety and wellbeing is our utmost priority. To ensure everyone's safety we ask you to be mindful & always ask for consent first. The Steel Yard COVID policy can be found here.
Community Pledge:
Morning Gloryville is a conscious community dedicated to the wellbeing of everyone. In the spirit of inclusivity we'd like to ask you to get in touch with us at roxy@morninggloryville.com if you wish to access this event, but are experiencing financial hardship. We'll do our best to help!

Corporate Wellbeing
Morning Gloryville is an immersive entertainment, wellness and mindfulness brand that specialises in virtual, in person & hybrid experiences. We would love to curate unique events for your organisation! Are you thinking of creating a festival, Christmas party or a wellness event? Check out https://linktr.ee/morninggloryville get in touch with us at roxy@morninggloryville.com to find out more. 💖