Morning Gloryville invites you to get spooky at our virtual Halloween rave and fancy dress party! Join us on Sat 31st Oct for a boo-gie! :)
About this Event
We're bringing the tunes, live DJs and the party to you this Halloween! Get ready to dance the night away and watch out for the ghosts... 👻
THE LINE UP
DJ Joshua Roberts
DJ duo SUNANA
DJ Marc JB
THREE HOURS of music and dancing - awesome live DJ sets brought to you by incredible DJs, guest acts, fabulous hosts and immersive surprises... 🎃
Do you like to PARTY? Do you like to DRESS UP and DANCE? We've got the disco of your dreams being delivered directly to your house! 🧟‍♂️
Join us on Saturday October 31st between 6-9pm for the spookiest virtual Halloween party. This is REAL! Our live DJs and performances will transport you into a magical world where your wildest dreams may come true.
DRESS CODE
It's Halloween baby! Get the spider webs up, carve your pumpkin... Don't forget the face paint - a bit of extra blood around the lips for the vampires. ;-) Get creative, we want to see zombies pop out of the screen and come to life! 🧟‍♀️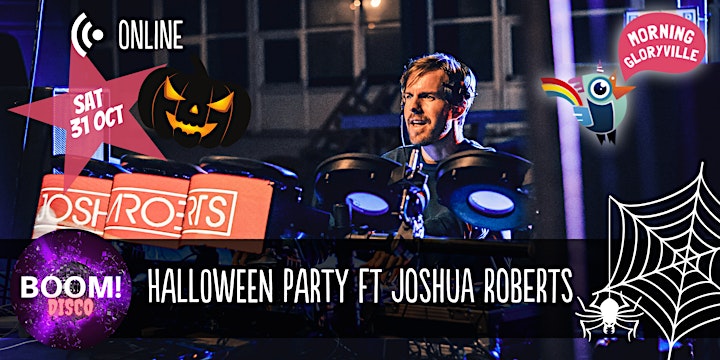 Joshua Roberts is undoubtedly one of the most exciting, creative and energetic DJ's on the circuit. Soon after learning to mix at just 11 years of age, he was already being recognised for both his mixing ability and his capability to move the crowd. Josh has played across the globe, making him one of the most well traveled DJ's for his age. He has also appeared on BBC1, MTV Dance and been featured in DJ Mag. Josh is renowned for his fresh style of play. His style is best described as 'funky, uplifting, dirty and delightful'. His energetic and charismatic presence behind the decks is something which has been noticed across the board, not to mention his unpredictable, exciting approach to mixing and phenomenal technical ability. This has gained him major recognition and earned him bookings alongside the likes of Tiesto, David Guetta, Fatboy Slim, Judge Jules, Brandon Block, Bodyrox, Calvin Harris, Adam Sheridan & more!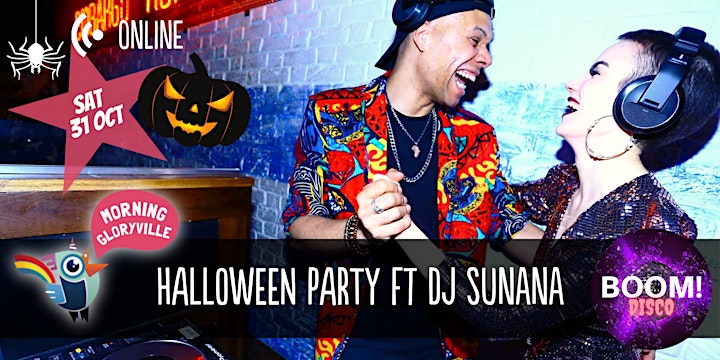 SUNANA is a London-based DJ/producer duo composed of Sun Philips and Ana Her. An explosive mix of endless energy, positive vibes and top quality tunes, the dynamic pair tailor each of their special sets to each individual audience and occasion. The duo have an impressive 25 years combined experience, performing in hundreds of venues across the world including Ministry of Sound, Pacha, Glastonbury Festival, the Barbican and Wembley Arena. SUNANA are also successful producers and have released original tracks on various labels including Black Lizard, Groover Records, Sarape Records and Soundrepublic. One of their most recent releases, "Keteke" reached number 7 in the Beatport chart. The pair are known for their impeccable music taste and unrivalled feel-good energy and have also produced more than 500 remixes between them. During the 2020 lockdown, SUNANA performed various live DJ streams across Facebook and Instagram, with a total audience of more than a third of a million.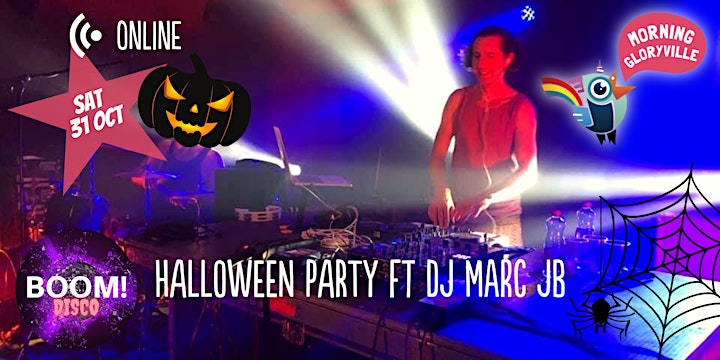 For 20 years, Marc JB has been rocking dance floors around the globe including headlining Glastonbury Festival. Over 89 #1s across the US and UK... Pioneer and taste-maker Marc JB is one half of remixers/producers BIMBO JONES - remixing artists including Lady Gaga, Rihanna, Pink, Ke$ha, Kylie, Kelis, The Killers, Tinchy Stryder, Katy Perry, Alexis Jordan. Nominated world's best remixer 6 years in a row. Co-producer on Latin Grammy winning and Grammy nominated album with Sergio Mendes. Marc JB has worked with Cyndi Lauper, Beverley Knight, Simon Bartholomew (Brand New Heavies), Omar, KC and Jocelyn Brown. Marc's film and TV catalog is played across the globe reaching millions of listeners every year. He has had cuts with several prime network adverts and films including Tomb Raider II. Marc is a seasoned song writer, multi instrumentalist, jazz pianist, sound designer and a pioneering force in ecstatic dance, future disco, funky house, future bass and organic ambient music.
Joining is so easy...
Download the free Zoom application on your device of choice.
Look out for the email from Eventbrite containing the access link. This will be sent on the morning of the party! (Make sure to check your spam or junk folders as the email may end up there.)
Get dressed up to join us in the virtual club.
By the way...
We recommend that you join the party with your camera turned on for the fully interactive experience.
If you're using a Smartphone keep it on landscape mode for a better video experience.
Ethernet cabled or fast fibre broadband internet connection will enable you to have the best online party experience.
The online dance parties are recorded and we may use these to promote upcoming events.
Let's have a good time!
Morning Gloryville