Location
Studio 9294
92 Wallis Road
London
E9 5LN
United Kingdom
It's time to celebrate the arrival of Summer together & dance together as the sun father blesses us with his ever nourishing rays of warmth
About this event
Here Comes the SUN! ☀️
It's time to celebrate the arrival of glorious Summer that we've all been waiting for! Let's dance, connect & rejoice under the bright and nourishing rays of our father sun. Come along and party with us! 🎊 Only good vibes & positivity all around! ✨
Join us on Sunday 3rd July for Morning Gloryville's Here Comes the Sun Rave! 💕
Check out what we've prepared for you:
The Schedule
The Rave (Dance Party, Sound Journey, Open Mic) at Studio94
10:00 - 11:30 DJ EVAN DUTHIE @evanduthie 🎶
11:30 - 13:00 DJ LIV KNIGHT @liv_knightmusic 🎵
13: 00 - 14:30 DJ KEMI OSHI @kemioshi 🎧
14:30 - 15:00 Magical Sound Alchemy by GARY ALBERT @garyalbertmusic 💖
15:00 Open Mic // Roxy & Petra @roxydenizozalp & @iampetrapapp 🎤
16:00 Closing Ceremony ♥️
🌟 Featuring a surprise dance performance by Amal Sef @iam.amalsef🕺🏿
Wellness Space (Yoga, Hula Hooping, Massages, Reiki) at Studio92
10:30 - 11:15 Nu Yoga // Leah @leahgolde 🧘‍♀️
11:30 - 12:15 Vinyasa Yoga // Sophie @diopyoga 🧘🏿
12:30 - 13:15 Elemental Flow // Nellie @__nelliee 🕉️
13:30 - 14:15 Dynamic Yoga // Amy @ammieelou_pt 🧘🏻‍♀️
Wisdom Lounge (Workshops, Ceremonies, Talks) at the Boat 🚤
10:15 - 10:45 Inner Alchemy Breathwork // @inneralchemyuk 🌬️
11:00 - 12:00 Pleasure is the Gateway // @factoryofhealth 💕
12:15 - 13:00 Mindfulness & Visualisation // @tamarynpayne88 💜
13:15 - 14:00 Reiki Infused Sound Healing // @dr_energyflow ✨
The Experience
There'll be SIX HOURS of raving, awesome music, cacao, socialising, wellness, yoga, connection, healthy food, nutritious drinks & so much more! 🌟 There'll also be special performances, immersive theatrics, creative education, fun & art workshops for kids & adults, wisdom lounge, tarot cafe, massages, reiki energy healing and so much more to explore... ✨ Our dance floor will be pumping, the energy buzzing, we are always ready to rave! 🤩 See you on the dance floor! Let's RAVE!!! 💗
Food & Drink
Our high vibrational nourishments & superfood drinks bar, cacao cafe and delicious & energising plant-based treats will also be on offer, so come hungry & ready to indulge all of your senses! 🍹
We've partnered up with:
Bearfood: superfood smoothies and treats 🥭
Sacred Hearts Chocolate Salon: cacao bar 🍫
Conscious Market 👗
An Original Leroy (@anoriginalleroy) 🎪
Sacred Pendants UK (@thesacredpendantsuk) 🧿
We are commUNITY! 💞
💙 💛 🤎 🧡 🤍 ❤️ 🖤 💚 💜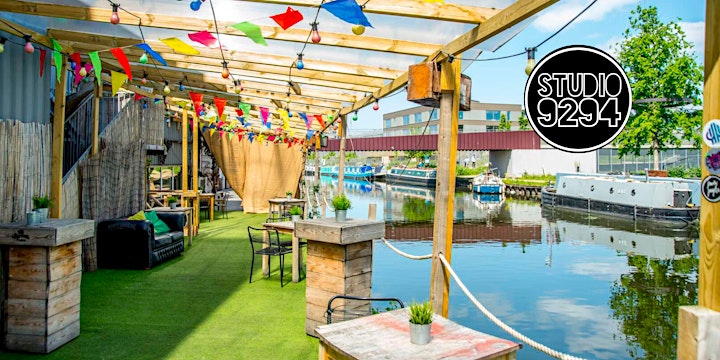 Exciting New Venue
We are so excited to be welcoming you to our new venue on the canal in Hackney Wick! 💓 We will be taking our sober rave to Hackney Wick's iconic Studio9294 and we also present their famous wide-beam BOAT on the canal for special surprises too. 🤩 We've got two large raving & wellness spaces, a canal-side terrace and a beautiful wide-beam boat for workshops and fun. 😍 There's also delightful seating on the rooftop of our Boat. We invite you to a unique and very special sober rave & wellness experience in true Morning Gloryville style. Let's have some fun! 🚤
Dress Code
We are celebrating the arrival of Summer and we're excited to see you dress up in golden & sparkly festive clothes to embody the infinite life force you've got within. Be bright, be GOLDEN, be sparkly and glittery. Gold skin, headdresses with sun rays, bright yellows and more... ☀️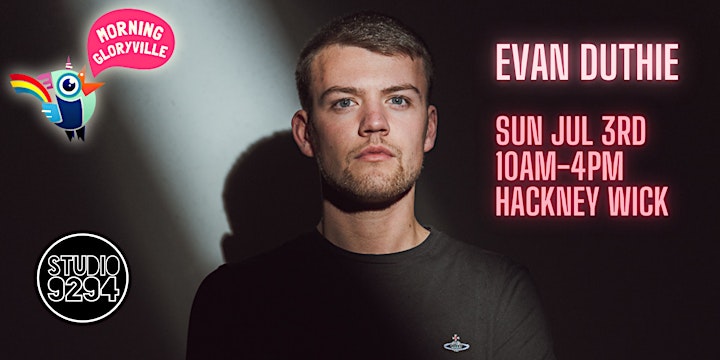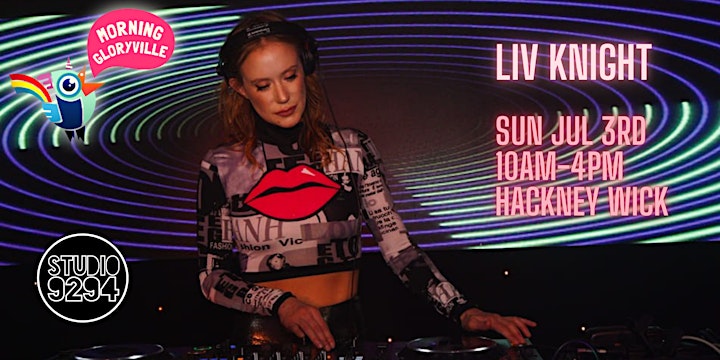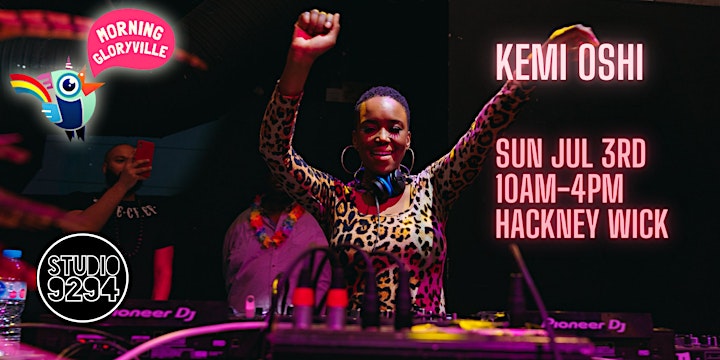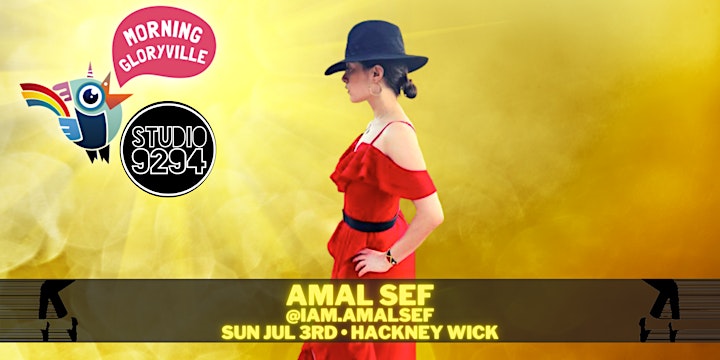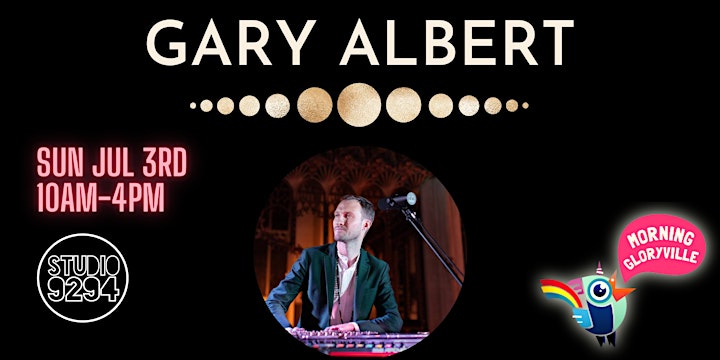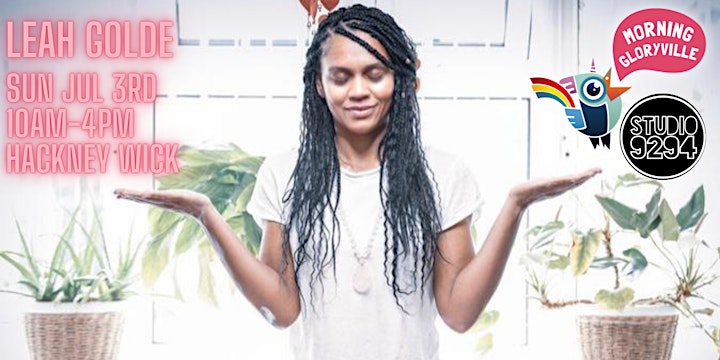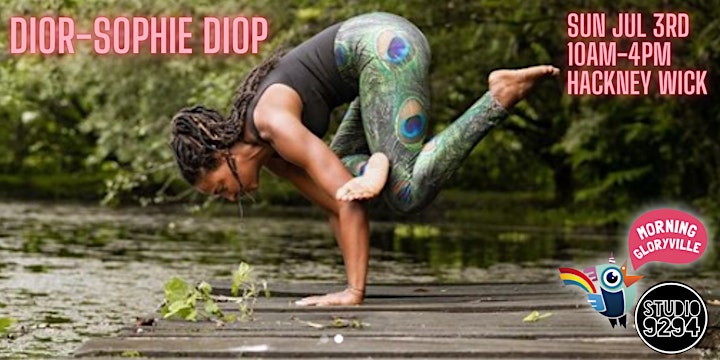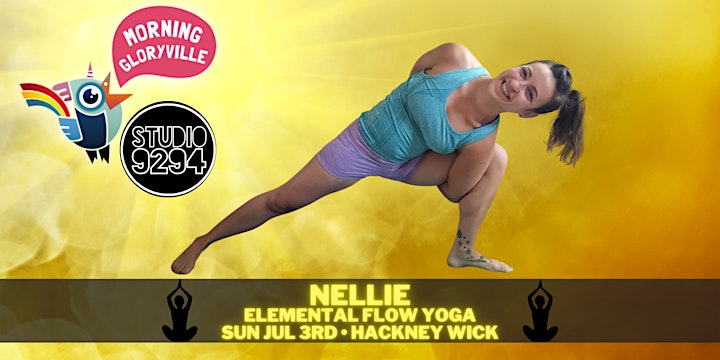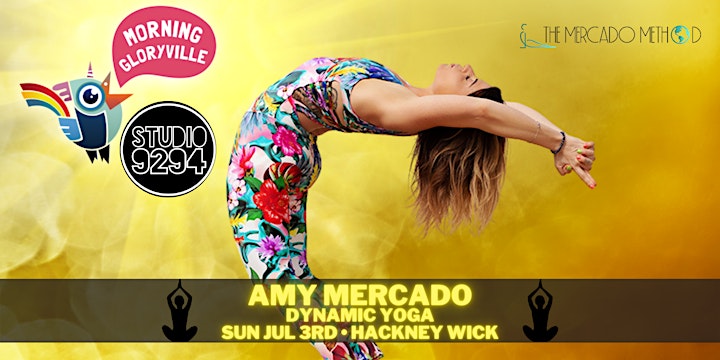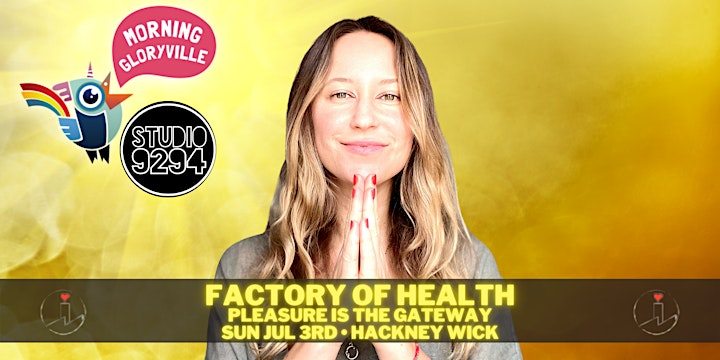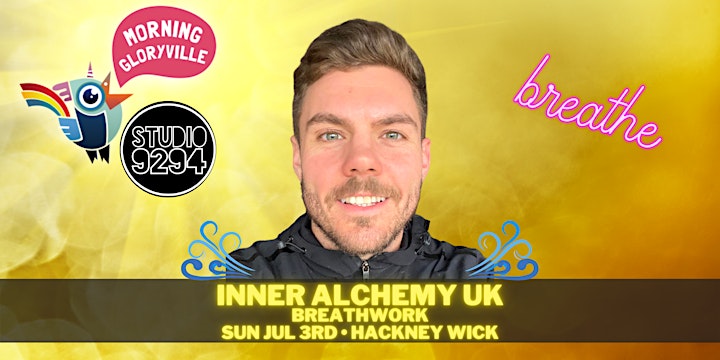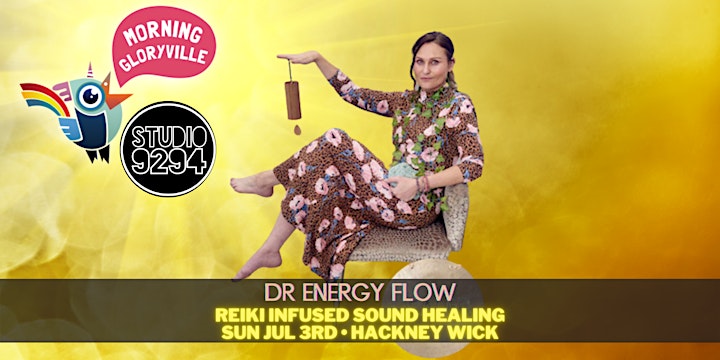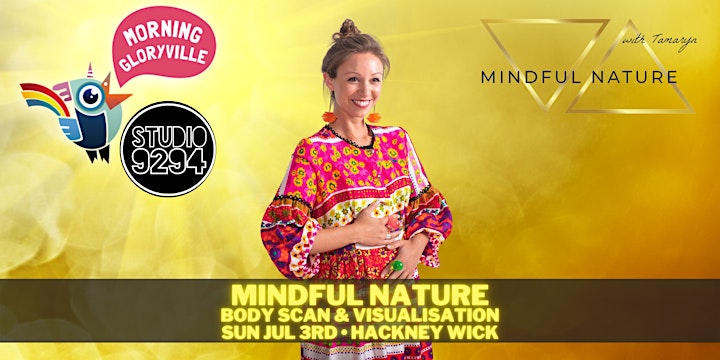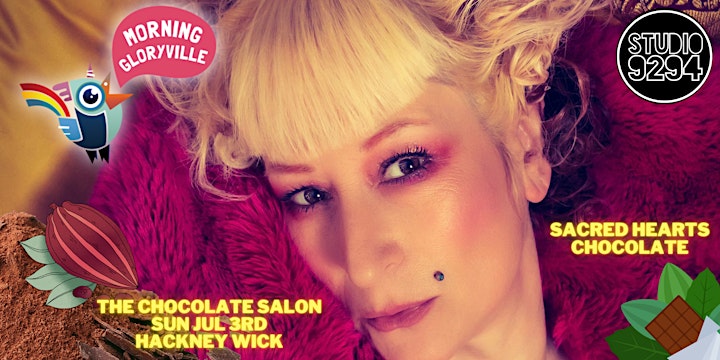 What to Expect
A pumping dancefloor
An incredible line-up of mega DJs
Yoga, Meditation, Breathwork, Sound Journey, Reiki, Cacao and more...
Plant-based yummy food
Delicious & healthy smoothies
Wisdom Lounge, open mic, wellness, creative education...
Immersive theatrics, performances, dance games...
Creative education and workshops for kids & adults
What to Bring
Re-usable Water Bottle🚰
Yoga Mat 🧘🏻‍♂️
Ear Defenders / Ear Plugs 🎧
Cash / Bank Card
An Open Heart & Mind
Please note
- There'll be professional photography & videography at this event. Smile to the camera & strike a pose! 📸
- There will be a cloakroom. Cash or card payments will be accepted. 🧥
- Children have sensitive ears 👂 and so do we, because we're all kids in different shaped bodies who love to play & dance. We will have a limited number of ear defenders, which can be rented at our cloakroom. In order to protect the ears of your little ones and yourself we encourage you to bring ear defenders or ear plugs with you. 👶
- Yoga sessions will be offered on a first come first served basis. 💫
- We follow the enhanced Burning Man principle; Leave No Trace & Leave a Better Trace ♻️
- To avoid post-rave stiffness please stretch before the dance. 🤸‍♂️
Covid-19 & Your Safety
Your safety and wellbeing is our utmost priority. To ensure everyone's safety we ask you to take a lateral flow test before attending the rave, report any symptoms to us after the event, be mindful & always ask for consent first. The Studio9294 Covid Guidelines can be found here.
Community Pledge
Morning Gloryville is a conscious community dedicated to the wellbeing of everyone. In the spirit of inclusivity we'd like to ask you to get in touch with us at roxy@morninggloryville.com if you wish to access this event, but are experiencing financial hardship. We'll do our best to help!

What's Morning Gloryville?
Morning Gloryville is the world's original sober rave & wellness party experience. Established in 2013, Morning Gloryville has spread to over 25 cities around the globe. Our mission is to create a non-judgemental, inclusive and open-hearted place where everyone's encouraged to be more playful & authentic. We lift each other up for a better future for us all. Let's dance together on our sober dance floor & unite in the celebration of being alive. We are blessed & we are ONE! 🎊

Corporate Wellbeing
Morning Gloryville is an immersive entertainment, wellness and mindfulness brand that specialises in virtual, in person & hybrid experiences. We would love to curate unique events for your organisation! Are you thinking of creating a festival, Christmas party or a wellness event? Check out https://linktr.ee/morninggloryville get in touch with us at roxy@morninggloryville.com to find out more. 💖