Morning Gloryville is making its debut in Bristol!!! Woop woop!
About this event
Hello groovy people! 🥰
Morning Gloryville is making its debut in Bristol!!! Woop woop! 🎉
Our first event will be on a micro scale, held outdoors on the beautiful community farm 'Grow Wilder', and we're so excited to come to the West Country at last! ✨
Featuring live DJ's, awesome tunes, cacao, fairy woodland, sparkles, massages, ritual, and live music. 🎵
THE SCHEDULE:
09.00 Doors open for a 09.15 arrival
9.30 Opening Ceremony led by Zoë with movement, shake-up, landing together
10.00-11.15 First DJ set by Indian Man
11.15 - 12.30 Second DJ set by Liv Knight
12.30-13.00 Closing Ceremony & Music for the Soul Journey
13.00 - 13.15 - Saying 'see you later'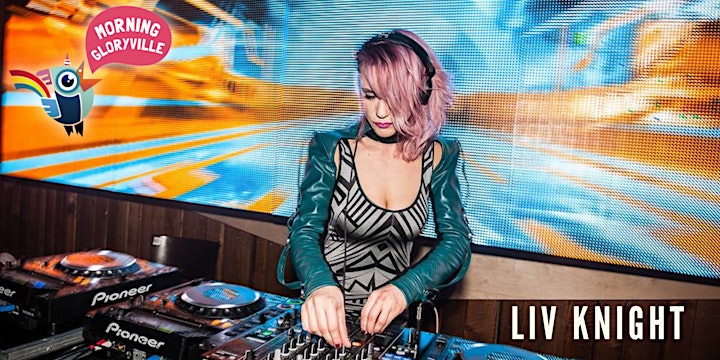 DJ Liv Knight (@liv_knightmusic)
Classically trained in both violin and piano, coupled with discovering a love of hardcore aged 10, Liv has developed a palette for global eclectic sounds and an ability to seamlessly mix multi genre sets; funky and soulful, exciting and recognisable, Liv's sound is fun and uplifting as well as being interesting and edgy. She can also blend heavy duty bass, roots and the more underground flavours into recognisable 'pop' / emerging new sounds thus proving to create her trademark. 💃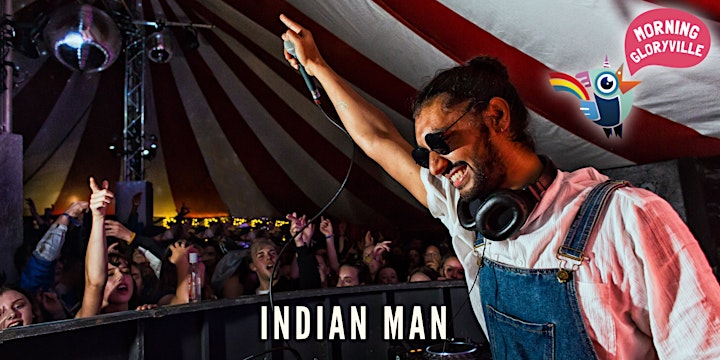 DJ Indian Man World Selector (@indianmanmusic)
WOMAD resident, Indian Man is both a true World Selector, absorbing & bringing the sounds of the world to the forefront of his sets and the producer behind home curated label Sound and Colour Records. From spinning a fusion of Latin American rhythms with bhangra beats to the jungle, dub & garage sound synonymous with Bristol, he transcends boundaries with his 'East meets West' sound. Bringing high energy sets, supplying the good vibrations, expect to non-stop-dance and be transported all over the world! From Glastonbury fest to the pioneers of sober raving, Indian Man makes his debut at Morning Gloryville Bristol... 🎉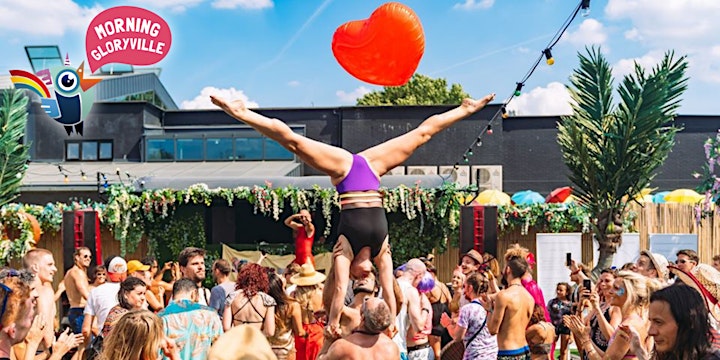 TICKETS:
The first release tickets will be on sale until the 17th of June. The prices go up on the 17th of June, so grab your tickets now at the lowest price! 🎊
£15 Loyal Raver
£18 Loyal Raver + Cup of Cacao
£21 Abundant Raver + Cup of Cacao
£0 Kids Go Free! (0-5 years)
£5 Kids (6-12 years)
Babies and kids up to 5 years can rave for free! Kids over 6 and up to 12 years can join by getting a cheaper ticket. Kids over 12 can join by purchasing a Loyal Raver ticket. 👶🏿 👶🏻 👶🏾 👶🏼 👶🏽 👶

Community… 💗
After the turbulence of this last year or so, one thing that we have all missed is the loving, joyous connection with others, and so it is with deep pleasure to announce that the time for waiting is no longer!
This calls for celebration! We want you to come with all the colours you wear, inside, and out, this is the space for you to be free, and to let your radiance shine!
Why the name 'micro'?
We are going ahead with capped numbers for this event, so save the date, and snap up your ticket fast!

Morning Gloryville Community Guidelines
Please bring your reusable water bottles & drink cups.
Professional photography & video recording may take place.
MGV observes a high level of Feng shui.
MGV follows the Leave No Trace motto.
We have an outdoor cloakroom. Bags, shoes & coats love to hang together, so please check them in and help us keep the dance floor tidy.
Extra Covid-19 Guidelines
According to the roadmap from lockdown we are predicted to no longer need to socially distance at this time, however please be responsible for your health and your needs. We have all emerged very differently from this, and so we encourage you to approach interaction with mindfulness, and always ask consent for hugs. There will be clear hand washing facilities available too.
Carpark: There is very limited parking so please consider lift sharing, parking nearby, or using public transport.
See you on the dance floor!
Morning Gloryville xxx
Corporate Wellbeing
Morning Gloryville is an immersive entertainment, wellness and mindfulness brand that specialises in virtual, in person & hybrid experiences. We would love to curate unique events for your organisation! Are you thinking of creating a summer party or a wellness event? Get in touch with us at roxy@morninggloryville.com to find out more. Check out what else is on here: https://linktr.ee/morninggloryville 💖