Join us online for our Aquarius New Moon Breathwork, Yoga & Journaling experience.
About this event
We're inviting you to join us on Monday 31st January at 7pm for a New Moon Breathwork, Freedom Vinyasa Yoga and Journalling practice lead by the incredible team Amy Mercado & Joby Boughey of The Mercado Method & Breathe To Heal.
The Offering:
19.00 Breathwork Practice
19.25 Freedom Vinyasa Yoga, Affirmation Setting & Journalling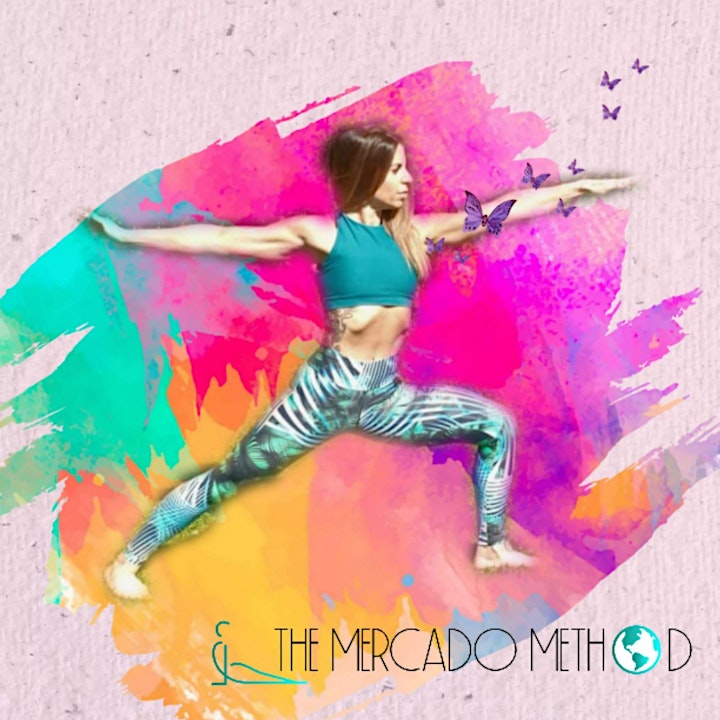 About Your Facilitators:
Amy Mercado believes in creating a lifestyle balance with exercise, yoga and nutritional harmony balancing your entire wellbeing. Amy has developed her own signature methods and is the founder of The Mercado Method. She has over a decade of experience in fitness, nutrition and yoga. She loves being outdoors and she is also training as a DJ!
Joby Boughey started Breathe to Heal the Breathwork & Meditation organisation after enduring, multiple near-death misses being sent on a journey into deep healing to overcome many traumas. After many years of research & training in Shamanic and transformational work, he is now helping clients worldwide. Joby helps people transform in all aspects of their life. Helping people with anxiety, trauma, fear and mental health issues using Breathwork, meditation, sound & mindset work.
About The Workshop:
Join us on Monday 31st January 7pm for our Aquarius New Moon. Freedom-seeking, independent & visionary Aquarius is here to help us breakthrough any barriers we have put up (consciously & subconsciously) to step into our true sovereign self, letting go of the expectations you put on yourself, the need for perfectionism & perhaps the fear of what others may think. It is time to step into your power and follow what aligns with you, embracing the synchronicities, that gut feeling & inner voice that is gently guiding you on this unknown path to open new doors to explore, to create, to heal, to dance, to serve, to do whatever you dream of, a chance to dig deep & dive into the mystic path & see what unravels for you over this next chapter. 
Recorded Catch Up Session Option:
This session will be available on catch up for 7 days to do in your own time if you are unable to attend the LIVE session. Get in touch directly with Amy at ammieelou31@gmail.com with the confirmation of your booking to request the recording.
New Moon Breathwork 💙
From 7-7.20pm Joby will lead us through a New Moon breathwork & meditation to shed any chains that may be holding us back, ready to embrace freedom, activating new ideas, clarity and visions, trusting with faith & inner knowing in where our journey is taking us. Joby is a breathwork practitioner, trained in Shamanic and transformational work, helping many people worldwide to live a more fulfilled life by guiding them to truly empower themselves & is on a mission to help more people rediscover and unlock their true potential in this lifetime.
Freedom Vinyasa Yoga 💚
From 7.25pm Amy will guide us through an empowering yet floaty vinyasa to open our bodies for more physical, emotional and spiritual freedom, welcoming in strength in our hearts, clarity in our minds and trust in the divine. A chance to release anything that may have surfaced from our breathwork to be cleansed from our bodies, minds & auric field to transmute and welcome in space for balance, confidence, creativity and pure unconditional love for our exciting journey ahead.
Journalling & Affirmations 💜
Finally we will finish with some journalling to get clear on this exciting new chapter ahead, setting our intentions for 2022.
What to Bring 💖
Please bring pen/pencil, paper/journal, a candle (blue if possible) & a silver coin. Crystals are optional but bring a favourite if you have one. You may also wish to cleanse your space before your practice with some incense or sage.
#fullmoon #newmoon #onlineyoga #onlinemeditation #onlinemoonworkshop #onlinefullmoonworkshop #onlinenewmoonworkshop #onlinelifementor #onlinebreathwork #onlineexerciseclasses #awakening #moonenergy #fullmoon2021 #newmoon2021 #yoga #breathwork #meditation #themercadomethod #livingconsciously #fullmoonintentions #newmoonintentions #astrology #onlinementor #wellness #health #meditation #guidedmeditation #journaling #affirmations #affirmationsetting #intentionsetting #intuition

Joining is so easy...
Look out for the email from Eventbrite containing the Zoom access link. This will be sent 15 minutes before the workshop! (Make sure to check your spam or junk folders as the email may end up there.)
Join us online & enjoy! ;-)
By the way...
We recommend that you join with your camera turned on.
Why not connect to your TV screen for a more immersive experience? We recommend headphones or powerful speakers. If you're using a Smartphone place it sideways for a better experience.
Ethernet cabled or fast fibre broadband internet connection will enable you to have the best online experience.
You will not be recorded. We want you to feel completely safe to fully step into the practice. The session will be recorded, but the recording will only capture the facilitator.
See you online! 🤩
Morning Gloryville & Amy Mercado & Joby Boughey

Corporate Wellbeing
Morning Gloryville is an immersive entertainment, wellness and mindfulness brand that specialises in virtual, in person & hybrid experiences. We would love to curate unique events for your organisation! Are you thinking of creating a summer festival, Christmas party or a wellness event? Check out https://linktr.ee/morninggloryville get in touch with us at roxy@morninggloryville.com to find out more. 💖