Time to get cozy with your Morning Gloryville tribe! Bring your favourite jammies, teddy bears and slippers… Let's have a Pyjama Party!
About this event
We bring you 5 HOURS of fun! World famous rave, awesome DJs, dancing, workshops, drumming, connection, play, silliness and entertainment for the whole family - join us!
Oh boy! We're excited to get cozy with all you ravers. 💖 Join the pyjama party with your favourite jammies, bring along your teddy bears and cuddly unicorns. It's pyjama party time! 🤩
Get those fluffiest blankets, funkiest sheets and softest pillows out! Let's have a little competition to see who can make the best bedtime fort in their home. 💫
Join us on Saturday the 23rd of May for a pyjama party adventure. We've got an awesome line up… 🎵
This wellbeing party is accessible on a 'pay what you can' basis. Profits go to NHS 🌈 Charities Together in support of our courageous Health Heroes. 💙
Decor and Dress Code:
It's pyjama party time! Don't forget your teddy bears... 😃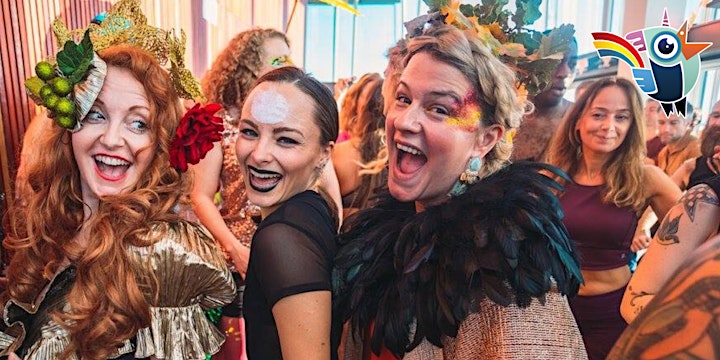 THE LINE UP
YOGA:
10:00 - 11:00 Yoga Dance Flow with Chrissy Brooke 🧘
RAVE:
11:00 - 11:15 Opening Ceremony with Neil Greenwood 🌈
11:15 - 11:45 Rockstar Activator Tom Morley 🥁
11:45 - 12:45 DJ Marco Loco 🎶
12:45 - 13:30 DJ Hungry Man 🎵
13:30 - 13:45 Crystal Alchemy with Kate Stewart 💓
13:45 - 14:00 Closing Circle with Roxy Deniz Ozalp ⭕
WISDOM:
14:00 - 14:30 Eco-Living and Finding Purpose with Karen Birch 🌳
14:30 - 15:00 Permaculture & Living Off the Land with Three Pools 🥕
There's going to be so much amazing fun at our Online Saturday Wellness Party and Rave! We're not going to reveal all the surprises 💫 we've planned, but here's a little bit more info on what to expect…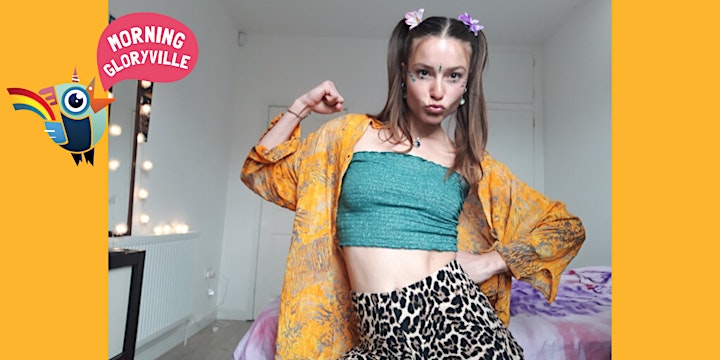 YOGA STUDIO // 10am BST
Chrissy's playful energy will certainly put you in great spirits to start the weekend, her yoga class incorporates kundalini awakening giving the body a boost of energy combined with a grounding flow. 🎈 Stilling the mind and staying present with the breath, mind and body you will leave this class ready to conquer the world. No prior experience required. For all levels. 🧘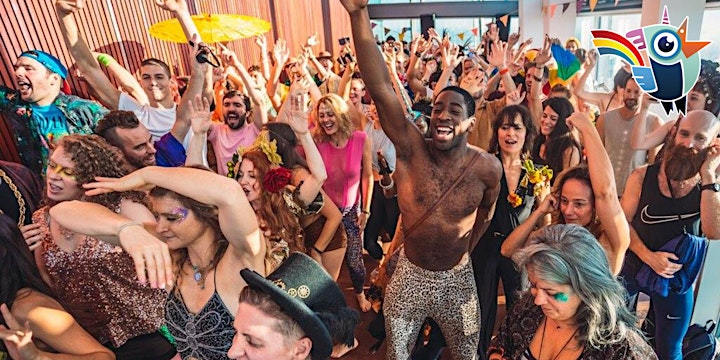 RAVE and SOUND JOURNEY // 11am - 2pm BST
Rockstar Activator Tom Morley unites tribes with the energy of music and harmony! Get ready to move and groove. 💃🏽
Marco Loco is back for another high-energy Morning Gloryville episode after being much loved by the tribe! 🕺🏻 You can expect to hear a unique blend of feel-good house (old and new) with some delicious sprinkles of funk n disco… 🎵❤🚀
Hungry Man is going to light Saturday's fire by using his finely honed dance-off hosting skills to free your inner dancer. ⭐ We're going to get silly and ridiculous, we're going to raise the raucous energy by giving you five dance challenges and we will be giving away Hungry Man sticker packs to 10 of the craziest dancers and dancing families we see. Expect a diverse range of music genres and original music selected by the festival rave carnival maestro himself. 💃
Kate Stewart of Sound Universe London will shower us with love through the healing vibrations of sound. 💗 The magic of Crystal Alchemy Bowls will soothe our bodies, minds and spirits. 💓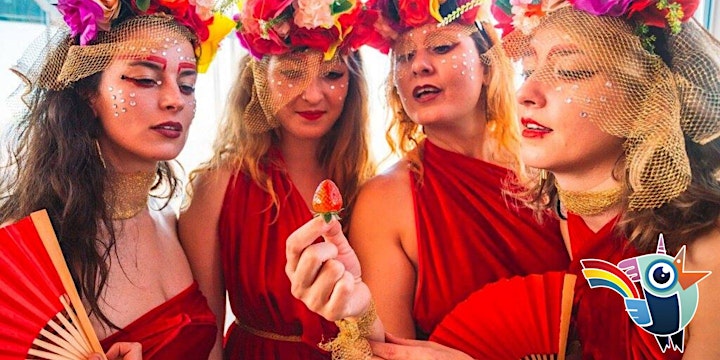 WISDOM LOUNGE // 2pm BST
Our first session hosts Karen Birch. She will be sharing her perspective on finding your purpose ✨ within the greater picture of ecological living, and then offering an emergent space in this session in which participants may share questions, experiences, or co-enquire into the topics of eco-community, regenerative ways of living, and finding your purpose and place. 🌎
Our next session hosts three community members from the Three Pools Permaculture Farm. 👨‍🌾 This session focuses on understanding permaculture. 🌾 We will also learn more about how Three Pools are leading a food revolution. Join us to learn how to apply permaculture within city life. 🌟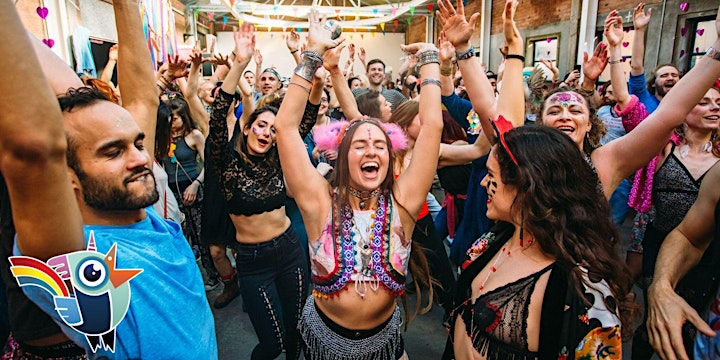 Thank You for Your Generosity!
Our online event can be accessed on a 'pay what you can' basis. There are ONLY 200 free community tickets. Once they're gone, they are GONE! Please pay if you are able, so that we can support our healers, artists and raise funds for the NHS. 💫
Covid-19 Appeal for the NHS Health Heroes
Profits go to NHS Charities Together supporting our brave health workers!
HOW TO JOIN:
- Register on Eventbrite. Check your inbox before the event. The access links will be emailed to you from Eventbrite. Please also check your spam / junk folders.
- Download the free Zoom application and access the event using the link in the Eventbrite email.
IMPORTANT DETAILS:
- Test your camera / speakers in advance.
- Switch on your camera to experience the interactive event.
- Please ensure that your router is nearby.
- For better connectivity disconnect other devices from the WiFi and switch off apps / tasks running in the background.
- Please ensure that your broadband signal is strong. Fast fibre is recommended.
- This event will be recorded. Footage from the event may be used across our community channels.
- If you're participating in the workshops please follow at your own pace.
- This experience is curated by Morning Gloryville and produced in collaboration with Splinter Faction.
Corporate Wellbeing:
Morning Gloryville curates impactful online mindfulness and wellbeing events, workshops for organisations. Get in touch to find out more.