Location
Wood Green
99 Truro Road
Wood Green
N22 8DH
United Kingdom
We're back! Join us on Sunday 17th October from 10am in London for our in-person re-set day retreat. We're excited to see & nourish you!
About this event
The last couple of years was an opportunity to welcome in some powerful shifts. We have been raving in our living rooms with Morning Gloryville's virtual parties & we made it through the lockdown! It's NOW time for a BIG RE-SET!
You're invited to our special Re-set Day Retreat on Sunday 17th October between 10am-4pm in London. This retreat is specially designed by powerful facilitators to guide you through your own unique re-set and welcome in the energies of balance, change & surrender. We're excited to see you!
P.S. This is an in-person event taking place in Wood Green, London. This experience is open to everyone without judgement.
The Schedule:
10am Arrival & Settling into the Space, Exploring the Healing House, Connecting with Each Other & Enjoying our Superfood Smoothies by Tim Cook
10:30am Yin Yoga & Affirmations for a Smooth Re-set by Amy Mercado of The Mercado Method
11:30am Refreshments, Fresh Fruit, Biscuits & Connection Time
12pm Breathwork with Lauren Wilkie of The Listen Method
1pm Plant-based Lunch (Vegan Buffet) & Connection
2:30pm Sound Journey by Bambi Alexander of Aum Healing
3:30pm Refreshments & Connection Time
4pm Closing Circle & Intention Setting with Roxy Deniz Ozalp of Morning Gloryville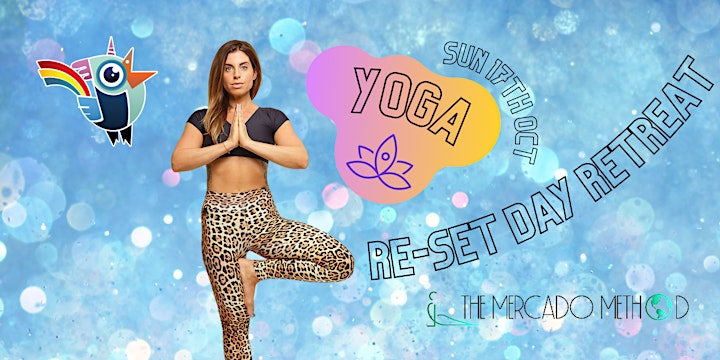 10:30am Yin Yoga & Affirmations // Amy Mercado
Amy has dedicated her life to helping people of all ages and bodies create a balanced & healthy lifestyle. Amy is passionate about incorporating yoga, meditation and healthy nutrition into your lives for more harmony & overall wellbeing. Amy has developed her own signature workshops and is the founder of The Mercado Method. She has over a decade of experience in fitness, nutrition, mindfulness and yoga. She loves being outdoors and is also training as a DJ! During the Re-set Day Retreat Amy will guide you through a nourishing and deep Yin practice open to all levels, genders and bodies. This session will also offer you with spiritual, mental and emotional guidance and help you with setting your own empowering affirmations.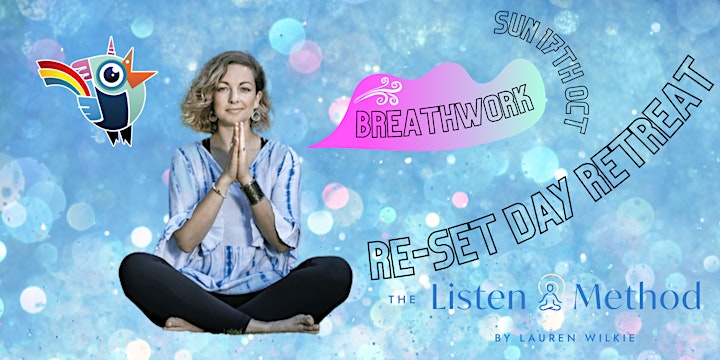 12:00pm Breathwork // Lauren Wilkie
Lauren is a multi-discipline teacher and facilitator. She is the founder of The Listen Method, and a certified 500-hour Yoga, Level-3 Mat Pilates teacher, Breathwork Practitioner and Cacao Ceremony Facilitator with specialist training in Yin Yoga and Yoga Nidra. Her extensive experience in the industry has led her to deviate from the current yoga obsession with 'how we look' and what we can achieve. Instead, Lauren focuses on 'how we feel'. During the Re-set Day Retreat, Lauren will guide us through a deep and transformative 60 minute Breathwork session to help us release our limiting beliefs and welcome in the energies of inner-wisdom & stability. This practice is also open to all levels and bodies. No previous experience is required.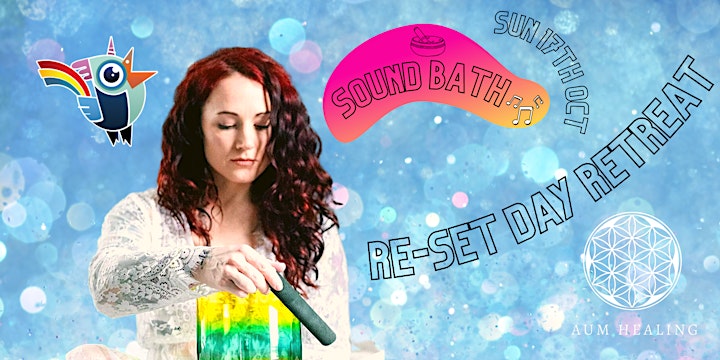 14:30pm Sound Journey // Bambi Alexander
Bambi is a sound alchemist and healer. She has been a core part of the Morning Gloryville community for over 5 years. Originally trained as an actor, Bambi is passionate about curating immersive experiences that touch people's souls and opens their hearts. Bambi believes that love is the one thing that we're capable of perceiving, that transcends dimensions of time and space. Upon qualifying as a sound healer, Bambi has been facilitating some of the most moving alchemical transmissions and helping us unlock our hidden strengths. When she is not holding vocal harmony workshops or hosting sound journeys, you can find her painting or creating art. She is a self-taught artist and has dedicated her life to help us discover our own unique talents. During our Re-set Day Retreat, Bambi will take us on a 60 minute sound journey that'll nourish your body, mind & spirit on a cellular level. This practice is open to everyone and fully inclusive.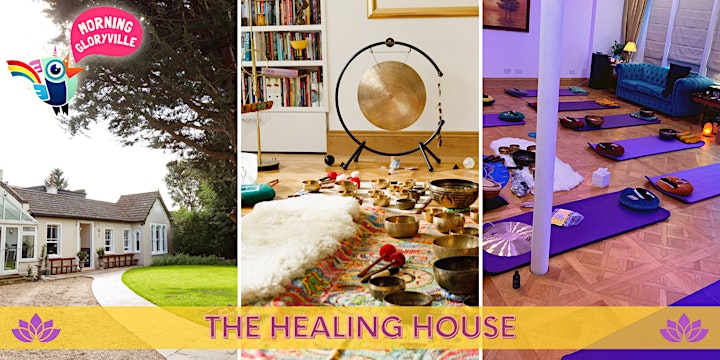 What's Included:
Superfood Smoothie
Plant-based Lunch (Vegan Buffet)
Yoga, Meditation, Breathwork, Sound Bath
Yoga Mats, Blankets, Cushions
Refreshments, Fresh Fruit & Biscuits
We Recommend That You:
Bring Your Re-usable Water Bottle
Bring a Journal
Bring an Open Mind & Heart
Covid-19 & Your Safety:
Your safety and wellbeing is our utmost priority. We are offering this ultimate day retreat as an intimate experience. Spaces are limited. Early booking is highly advised. To ensure everyone's safety we ask you to be mindful and always ask for consent first. It's also advisable that you take a rapid lateral flow test prior to attending the retreat.
Community Pledge:
Morning Gloryville is a conscious community dedicated to the wellbeing of everyone. In the spirit of inclusivity we'd like to ask you to get in touch with us at roxy@morninggloryville.com if you wish to access this event, but are experiencing financial hardship. We'll do our best to help!

Corporate Wellbeing
Morning Gloryville is an immersive entertainment, wellness and mindfulness brand that specialises in virtual, in person & hybrid experiences. We would love to curate unique events for your organisation! Are you thinking of creating a summer festival, Christmas party or a wellness event? Check out https://linktr.ee/morninggloryville get in touch with us at roxy@morninggloryville.com to find out more. 💖