It's time to spice it up! We're bringing you the best 90's house & garage tunes! This is the best way to start the day. Joy, dance & vibes!
About this event
Let's spice up the 90's! 💖
We know it's getting sunnier & warmer outside, so we shifted the times of our dance party a bit. We want to make sure that you don't miss out on your monthly Morning Gloryville ritual and still get to enjoy the beautiful weather outdoors. Join our online rave from the comfort of your home. This is the best way to start the day!
We're excited to see you at our 90's Rave! 🎊
Join us on Saturday 17th April between 9am - 13:00pm GMT for yoga, dancing, tunes, connection & good vibes. 🌟
Check out our amazing schedule:
9am DISCO YOGA with @polly_griffiths_yoga (60 minutes)
10am 90's Rave begins with our Opening Circle & Special Performances!
10:15am Dance Party with DJ Liv Knight
11:15am Rave Some More with DJ Kemi Oshi
12:15pm Wisdom Lounge with Getahead Festival
With special performances & immersive theatrics by the fabulous Tropicana Fantasea collective! 💕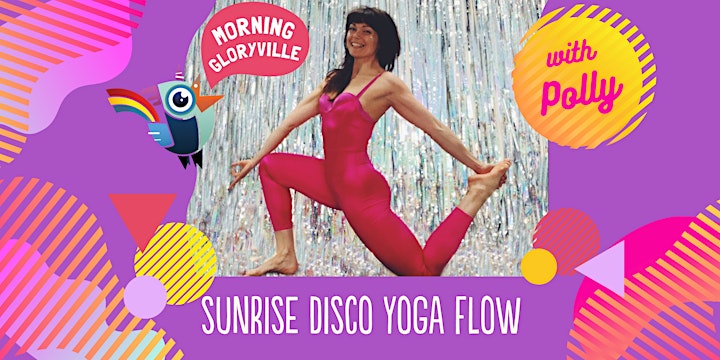 9am Disco Yoga with Polly Griffiths (@polly_griffiths_yoga)
Polly is excited to bring us an uplifting disco yoga session to get our bodies moving and grooving! This joyful, playful vinyasa yoga is for ALL levels, everyone's invited to the party… so bring your kids, your pets, or simply your fabulous self! ✨ Let's open our bodies and our hearts, immerse ourselves and everything in our household with love, light and eco-glitter and get our GLOW on! 🤸🏼‍♀️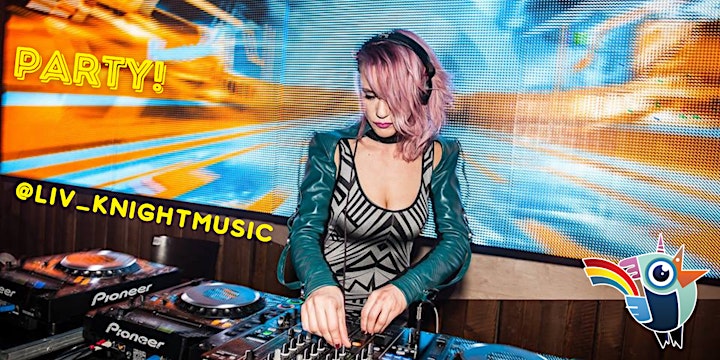 DJ Liv Knight (@liv_knightmusic)
Classically trained in both violin and piano, coupled with discovering a love of Hardcore aged 10, Liv has developed a palette for global eclectic sounds and an ability to seamlessly mix multi genre sets; funky and soulful, exciting and recognizable, Liv's sound is fun and uplifting as well as being interesting and edgy. She can also blend heavy duty bass, roots and the more underground flavours into recognisable 'pop' / emerging new sounds thus proving to create her trademark.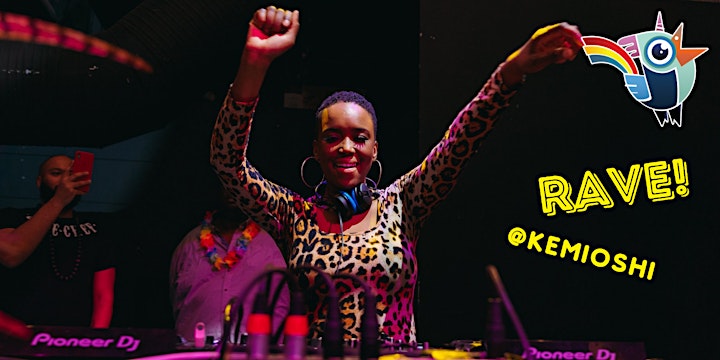 DJ Kemi Oshi (@kemioshi)
A Mother, DJ, Music Producer, Radio Presenter, Voice Over Artist, Free Spirit... Music has always been the first love of London born Kemi Oshi. As a fearless DJ / Producer, she never fails to keep her audience on their toes - always leaving them wanting more. Possessing adventurism and creative intuition, she effortlessly works the dance floor with her minimal, bass-driven, dub-flavoured sound. Currently Kemi presents her monthly showcase 'Dub Kitchn' on Bloop Radio, is a resident DJ for the world's original sober party Morning Gloryville, and regularly spins for events at Spotify HQ. She is famous for dressing up in matching outfits with her daughter and raising the vibrations of the dance floor with her ultra high energy DJ sets at Morning Gloryville.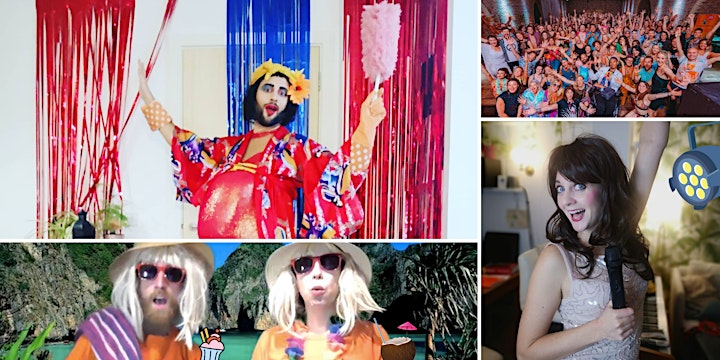 This is REAL! This is a circus of our imagination! 🎪
Join us on Saturday 17th of April 2021 between 9am - 1pm on Zoom for a most exciting virtual rave & wellness party. 🥰
Connection is key to our joy and happiness! Our parties are designed to keep you moving, get you fit, and healthy. You will get your 10,000 steps done by midday with a bit of Morning Gloryville fun in your life! 😍
Dress Code & Theme:
It's time to party like it's the 90's! Go wild, get your jumpsuits, throw on a neon tutu and bring back the bold colours & patterns. 📼 👾 🕹 📺

Joining is so easy...
Download the free Zoom application.
Look out for the Eventbrite email containing the access link. This will be sent on the morning of the party! (Make sure to check your spam or junk folders as the email may end up there.)
Get dressed up to join the party.
By the way...
We recommend that you join the party with your camera turned on for the fully interactive experience.
Why not connect to your TV screen for a more immersive party? We recommend headphones or powerful speakers. If you're using a Smartphone place it sideways for a better experience.
Ethernet cabled or fast fibre broadband internet connection will enable you to have the best online party experience.
The online dance parties are recorded and we may use these to promote upcoming events.
See you online! 🤩
Morning Gloryville

Corporate Wellbeing
Morning Gloryville is an immersive entertainment, wellness and mindfulness brand that specialises in virtual, in person & hybrid experiences. We would love to curate unique events for your organisation! Are you thinking of creating a summer party or a wellness event? Get in touch with us at roxy@morninggloryville.com to find out more. Check out what else is on here: https://linktr.ee/morninggloryville 💖