What a year it has been! Join your Morning Gloryville family to celebrate the fact that we made it. Let's welcome 2021 & all that it brings!
About this event
It's been a roller coaster ride like no other. The world has never been through a year like this and it's time to say goodbye! Here are some of the magical moments and miracles of 2020:
The first ever virtual Morning Gloryville brought thousands of ravers together globally to dance on Zoom.
Communities, people all across the globe supported each other through hardships. We clapped for our health heroes, we offered our elderly help with their grocery shopping...
The rare Christmas Star was seen on Winter Solstice when Jupiter & Saturn aligned perfectly.
It is TIME to welcome the New Year! 2021 is here and we want you to join us for a celebratory dance online in honour of the Age of Aquarius! 💖
We are the generation that RAVES TOGETHER! 🎉
Here's what you'll experience at our online experience & wellness party:
THE LINE UP:
10am Yoga with CAT DUVAL 🧘🏾‍♀️
10:45am Opening Ceremony with ROXY & IONA MCNEIL ⭕
11:00am A Special New Year's Gift by KING OF MORE 🎤
11:15am HUNGRY MAN DJ 🎵
12:00pm Rockstar Activator TOM MORLEY 🥁
12:15pm DJ SHORTY 🎧
13:00 Sound Journey with TALLULAH RENDALL 🎶
Also featuring special performances by SASSY CHAI 🔥
This is a circus of our imagination! 🎪
We want you to get wild, shake your body, release control and open up to the possibilities that surrounds you. 🎊
We're bringing you awesome tunes, authentic expression, uplifting affirmations, the dance of life and pure magic created by all of us! 💫
Dress up, join the party & dance with us. This is our medicine. This is our practice. Together we are stronger! Let our incredible facilitators, fabulous live DJs and uniquely talented artists entertain you and remember that you're the star of the show too! 🌟
Join us on Friday 1st of January 2021 between 10am - 13:30pm on Zoom for a most exciting virtual rave & wellness party. 🥰
This is REAL! 🏺
The Age of Aquarius by Morning Gloryville will nourish your mids, bodies and souls. ♒
Dress Code:
The Age of Aquarius invites you to be courageous! ✨
Go where you've never been before. ♒
Be like water dear friends! Be fluid and flow. 💧
Unleash the God within! Turn yourself into a Goddess or a God of Olympus... We're in awe of your creative spirit. Let us see you! Dress up like a planetary revolution! 🌕
Witness the miracle that you are! You may have had a tough year, but you're stronger than ever baby! You are a STAR! 🌟
Theme: Age of Aquarius, Water, The Elements, Zodiac, Astrology, Mythology, Gods and Goddesses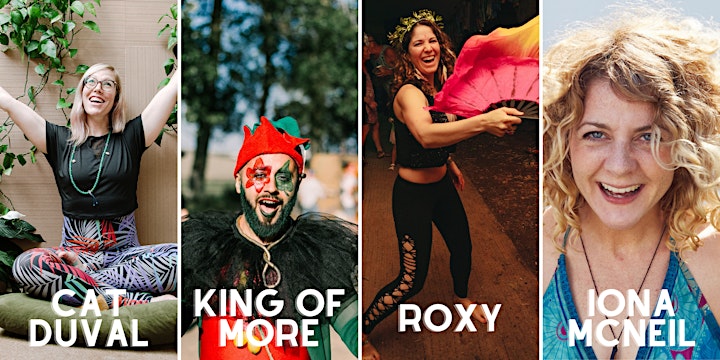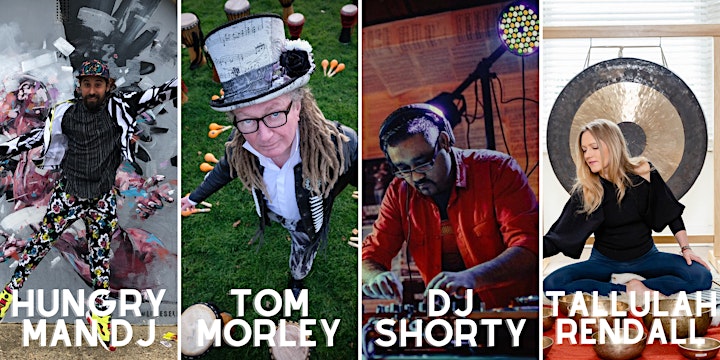 Joining is so easy...
Download the free Zoom application on your device of choice.
Look out for the email from Eventbrite containing the access link. This will be sent on the morning of the party! (Make sure to check your spam or junk folders as the email may end up there.)
Get dressed up to join us in the virtual club.
By the way...
We recommend that you join the party with your camera turned on for the fully interactive experience.
If you're using a Smartphone keep it on landscape mode for a better video experience.
Ethernet cabled or fast fibre broadband internet connection will enable you to have the best online party experience.
The online dance parties are recorded and we may use these to promote upcoming events.
See you online! 🤩
Morning Gloryville
Corporate Wellbeing:
Morning Gloryville is an immersive entertainment, wellness and mindfulness brand that specialises in virtual experiences. We would love to curate unique events for your organisation! Are you thinking of creating a Virtual Christmas Party or a wellness event? Get in touch with us at community@morninggloryville.com to find out more. 💖
Date and time
Location
Refund policy