It's finally here! 2022 is here! Let's join together to celebrate New Year's Day in the best possible way - RAVING!
About this event
We're going online!
We all thought 2020 was a roller coaster of a year, but then 2021 happened… AND now it's time to welcome in a brand new year in true Morning Gloryville spirit!
Let's remember some of the magical moments and miracles of 2020 & 2021
In March 2020 we created the world's first and largest online wellness rave, with many unforgettable & magical moments online throughout the lockdowns - our #quarantunes dance parties made the news! We thought the whole world was finally opening up again as we were finally able to return to the dance floor together in October & November 2021. Hundreds of sober ravers having the best time ever connecting and feeling the JOY!
The recent news confirms that it is once again time for us to show up responsibly, with care & compassion to protect our community at times of uncertainty. We had originally intended on delivering you the incredible Morning Gloryville dancefloor experience on New Year's Day in London. However, we understand that it would be irresponsible for us to go ahead while many of us feel uneasy about the current virus surge. So, we've decided to bring ALL THE FUN & DANCE to you, your families, your living rooms and kitchens.
Join us on the 1st of January 2022 from 10am for our incredible ONLINE event!
We are commUNITY! 💞
💙 💛 🤎 🧡 🤍 ❤️ 🖤 💚 💜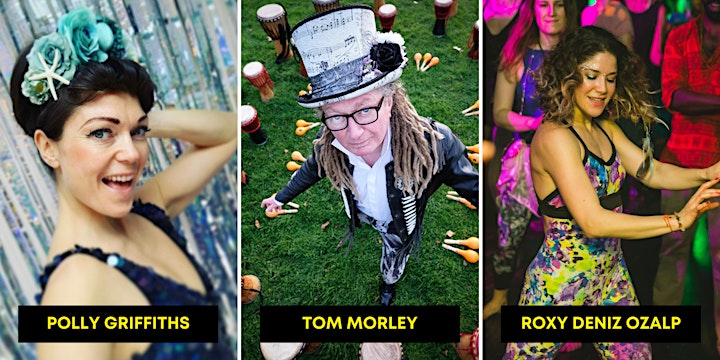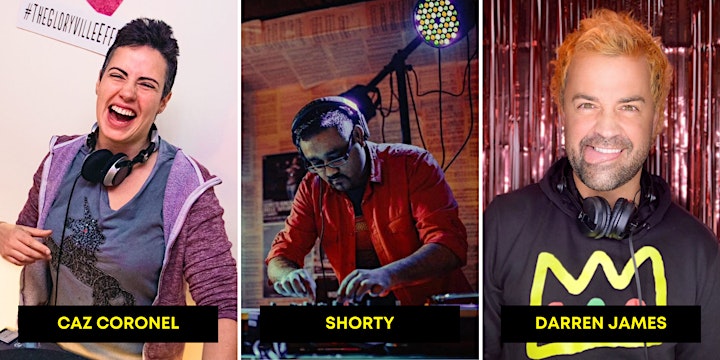 THE LINE UP:
10am Sunrise Disco Yoga with POLLY GRIFFITHS 🧘🏾‍♀️
10:45am Opening Ceremony with ROXY ⭕
11:00am Rockstar Activator TOM MORLEY 🥁
11:30am DJ CAZ CORONEL 🎵
12:15pm DJ SHORTY 🎶
13:00pm DJ DARREN JAMES aka GLITZY 🎧
13:45 Closing Circle 🎊
Also featuring special performanes by the KING OF MORE (Dane Lukic) and a Reiki transmission, sound journey and energy healing by DR ENERGY FLOW 💫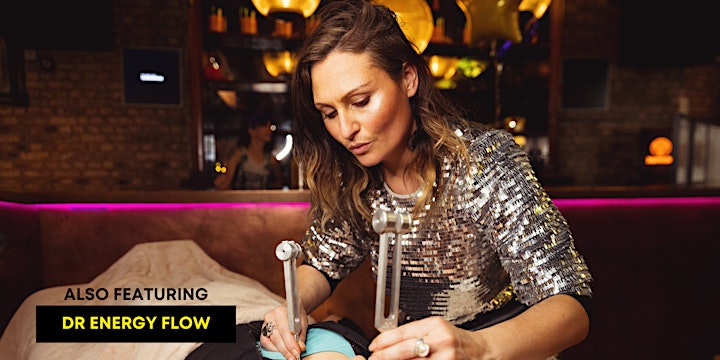 Dress Code & Decor
Mother Nature 💚 & Planet Earth 🌍
Think green baby! Think of all the elements. Become the water. Think blue baby! You're the sun, the ocean and the tree. You're the lotus flower at THIS EARTH's Heart Chakra!
This Earth is where we are born
This Earth is our home
This Earth has all we need
This Earth is beautiful
This Earth is where we come together
This Earth is where we dance
Let's come together at This Earth to honour the year gone & welcome the year to come. 🌟
Get your tribe, invite your families... Join us at our New Year's Day Rave - THIS EARTH! 🌍 Everyone's invited & accepted exactly as they are. This is a safe space to freely express ourselves through dance & connection. 😍
Joining is so easy...
Sign up via Eventbrite.
Look out for the email from Eventbrite containing the Zoom access link. This will be sent on the morning of the party! (Make sure to check your spam or junk folders as the email may end up there.)
Get dressed up to join us in the virtual club.
Have fun! ;-)
By the way...
We recommend that you join the party with your camera turned on for the fully interactive experience.
We also recommend hooking up your TV or sound system to feel the pumping vibes!
Stay in Speaker View to see all the ravers we will be spotlighting.
If you're using a Smartphone keep it in landscape mode for a better video experience.
Ethernet cabled or fast fibre broadband internet connection will enable you to have the best online party experience.
The online dance parties are recorded and we may use clips to promote upcoming events.
See you online! 🤩

Corporate Wellbeing
Morning Gloryville is an immersive entertainment, wellness and mindfulness brand that specialises in virtual, in person & hybrid experiences. We would love to curate unique events for your organisation! Are you thinking of creating a festival, January blues party or a wellness event? Check out https://linktr.ee/morninggloryville get in touch with us at roxy@morninggloryville.com to find out more. 💖