Happy Pride month! Join us for 7th BIRTHDAY party & Pride Parade! We'll paint the world in a rainbow & dance ourselves happy.
About this event
Welcome to the magical world of Morning Gloryville! We are the pioneers of sober RAVEolution and we invite you to join us this Pride month 🏳️‍🌈 for an exciting and fun celebration.
OH! Did we mention? It's also our 7th Birthday! 🎉
We're bringing more than FIVE HOURS OF ENTERTAINMENT for the whole family! 🤩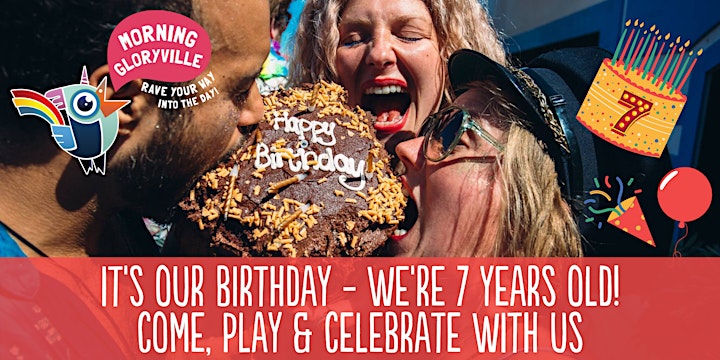 What will you experience?
The world famous Morning Gloryville sober rave, awesome music, so much dancing, incredible live DJs, wellness, workshops, mindfulness, wisdom talks, yoga, connection, play, silliness and more! 🥰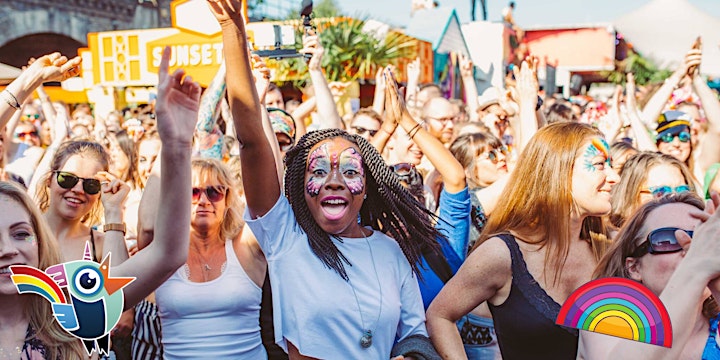 Decor and Dress Code:
We're proud and beautiful! 💫 It's time to dress yourself in a RAINBOW. 🌈 We want to celebrate your uniqueness, so come as you are! 🦄
Yes, you heard us right! There's never too much glitter in the world. 💖
Get sparkly, because you were born to shine baby! 🌟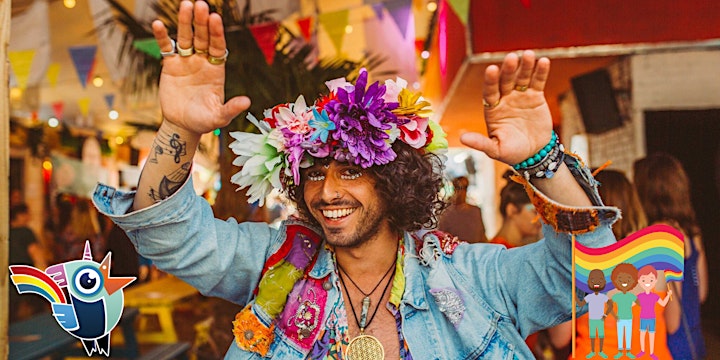 THE LINE UP
YOGA STUDIO:
09:00 - 10:00 Fun Yoga Flow with Jambo Dragon 🧘
DANCE PARTY:
10:00 Opening Ceremony with Pride in London 🌈
10:10 DJ Caz Coronel 🎵
11:10 DJ Darren James 🎶
12:10 DJ SYREETA 🎧
13:00 Soundscape & Adventure 🎼
13:20 Closing Circle with Roxy & King of More ⭕
WISDOM LOUNGE:
13:30 - 14:30 Pride Talks with Pride in London and Club Soda 🏳️‍🌈
Join our Online Wellness Rave and Pride Parade for some seriously good times. Let's dance together in the spirit of diversity, inclusivity and unity and celebrate our unique beauty. You're in for a great experience. Get ready for some of the best tunes and even better vibes! 💗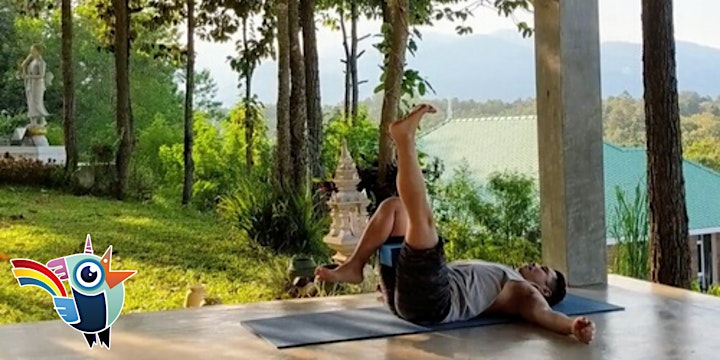 YOGA STUDIO // 9am BST
Join Jambo Dragon 🐉 from the comfort of your own home or wherever you are for a nourishing and playful yoga flow. 💓 This one hour session is designed to wake you up, energise your spirit and help you feel empowered. Jambo is a multi-disciplinary practitioner 🌎 who specialises in functional anatomy. No prior yoga experience is required and all levels are welcome. We're all different bodies and yoga is for everyone! 🧘
DANCE PARTY // 10am BST
The rave, immersive theatrics, dance offs and fun games will be hosted by no other than King of More!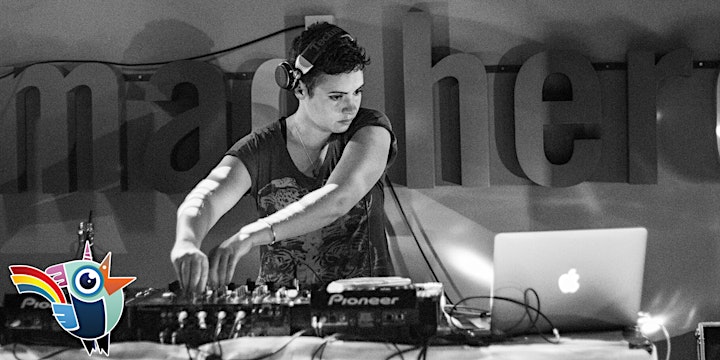 First up we've got the incredible and diverse DJ Caz Coronel. ⭐
She has previously headlined the London Gay Pride street party, performed alongside D Ramirez, Fatboy Slim and Groove Armada to name a few & has a residency at Secret Cinema and Rumpus. Caz has a talent for reading any crowd and hyping them up to the absolute max! Expect lively world flavours, energetic beats, massive basslines and euphoric drops to send you into an ecstatic frenzy. Caz brings the energy that moves you!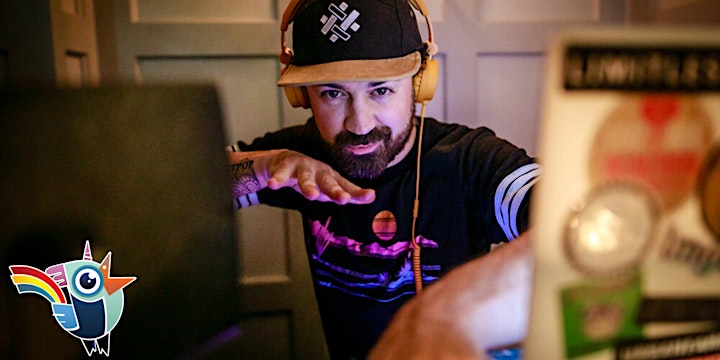 Next up DJ Darren James of Namaslay Music is going to take the party to the next level! Darren James' infectious energy, natural showmanship and impeccable music taste have brought the house down and got parties going all over the globe. 🕺🏻 His music taste and knowledge is vast & eclectic. Having spent many years touring the world as a professional dancer, Darren knows how to ensure people have the party of a lifetime. 🎵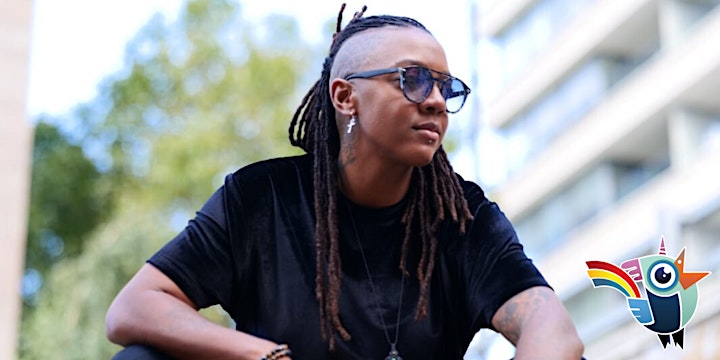 Our headliner SYREETA will set the dance floor on fire! 🔥 Her set will be high energy tech; a fusion of chunky basslines and melodic grooves. She's all about creating an atmosphere that is an expression of her character – a spirit of happiness and inclusivity. Her attitude is a throwback to the Rave Era and has seen her play at a wide range of venues from forest raves, underground basements, Ibiza clubs and car parks, to party buses, beaches and boats.
We also have other exciting surprises for you, which we will keep a secret for now...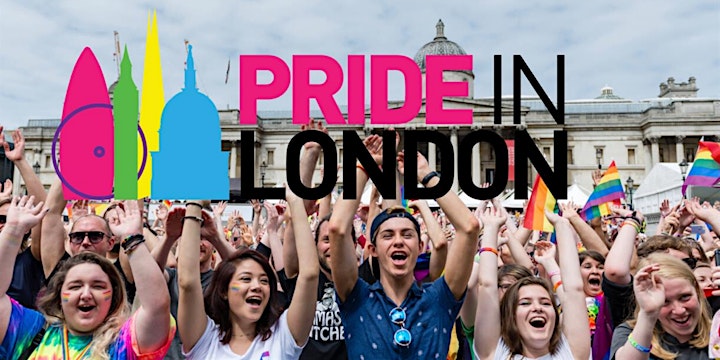 WISDOM LOUNGE // 1:30pm BST
In honour of Pride 🏳️‍🌈 we will be hosting wisdom talks in the lounge. ✨
We will be joined by Pride in London to discuss this year's You Me Us We Pride Campaign. We're going to have an exciting chat about the heritage of Pride, what Pride means to us today and so much more...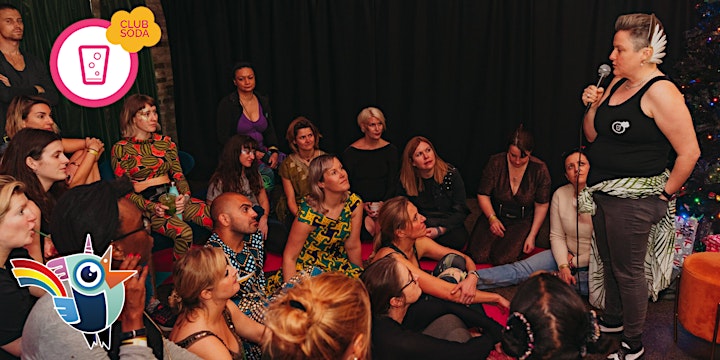 We're also joined by Laura Willoughby, the founder of Club Soda and Mindful Drinking Festival. Laura is also the founder of Queers Without Beers and will share ideas about how queer venues and events can be more inclusive and welcoming to everyone.
HOW TO JOIN:
- Register on Eventbrite. Check your inbox before the event. The access links will be emailed to you from Eventbrite. Please also check your spam / junk folders.
- Download the free Zoom application and access the event using the link in the Eventbrite email.
IMPORTANT DETAILS:
- Test your camera / speakers in advance.
- Switch on your camera to experience the interactive event.
- Please ensure that your router is nearby.
- For better connectivity disconnect other devices from the WiFi and switch off apps / tasks running in the background.
- Please ensure that your broadband signal is strong. Fast fibre is recommended.
- This event will be recorded. Footage from the event may be used across our community channels.
- If you're participating in the yoga session please follow at your own pace.
- This experience is curated by Morning Gloryville and produced in collaboration with Splinter Faction.
CHARITY PARTNER:
We will be donating to Unity Fund. The Unity Fund is designed to build stronger communities by providing one-off grants to grassroots organisations who address the needs of the UK's LGBT+ community. Because together, we can continue making the changes that matter.
CORPORATE WELLBEING:
Morning Gloryville delivers impactful online mindfulness and wellbeing events for organisations. Get in touch to find out more.