Location
The Steel Yard Nightclub
Allhallows Lane
London
EC4R 3UE
United Kingdom
Let's UNITE! Rave with us and get ready for the ultimate Morning Gloryville experience we've all been waiting for. We are ready!! Are you?
About this event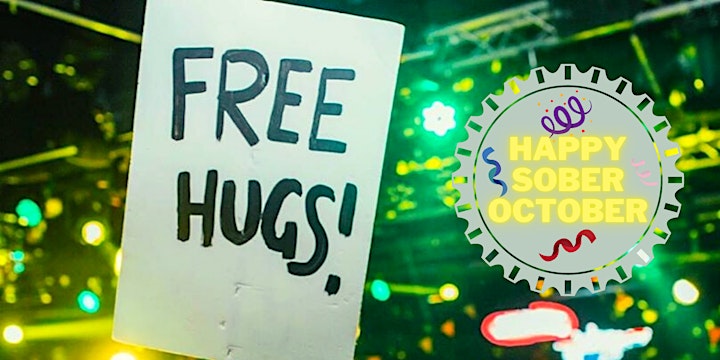 Ring the alarm! 🔔
It's SOBER OCTOBER & it's time to UNITE and take over the dance floor. We are the RAVEolution and we will not be contained. 🎉
Come party with us on Sunday 24th October from 10am at The Steel Yard in Central London. This ultimate experience will blow your mind. 🌟
The world's original sober rave, Morning Gloryville is back. 🎊 It's time to reunify our commUNITY! 💞
Get your friends, bring your children, come by yourself... Join us at our UNITY Rave! Everyone's invited & accepted exactly as they are. This is a safe space to freely express ourselves through dance & connection. Check out our schedule, but be aware that we've got a lot of surprises that will not be announced in advance... 😍
The Schedule:
MGV Rave Featuring Lady MC 🎙️
10:00 - 11:30 Pecs on Decks 🎶
11:30 - 13:00 Caz Coronel 🎵
13: 00 - 14:30 NoRMSKi 🎧
14:30 - 15:00 Sound Journey by Bambi 💖
15:00 - 16:00 Open Mic 🎤
Wellness Lounge:
10:30 - 11:15 Sunrise Disco Yoga with Polly Griffiths 🧘🏿
11:30 - 12:15 Freedom Yoga Flow with Dior-Sophie Diop 🧘‍♀️
12:30 - 13:15 Dynamic Yoga with Amy Mercado 🧘🏻‍♀️
13:30 - 14:15 The Art of Laughter (Laughter Yoga) with Red 🤣
The Experience:
There'll be SIX HOURS of raving, awesome music, cacao, socialising, wellness, connection, healthy food, nutritious drinks and so much more! 🌟 There'll also be special performances, immersive theatrics, creative education, fun & art workshops for kids & adults, wisdom lounge, tarot cafe, massages, reiki energy healing and so much more to explore... ✨ Our dance floor will be pumping, the energy buzzing, we are always ready to rave! 🤩 See you on the dance floor! Let's RAVE!!! 💗
Food & Drink:
Our high vibrational nourishments, alchemical smoothie bar, cacao cafe and delicious & energising coffees and plant-based food will also be on offer, so come hungry & ready to indulge all of your senses! 🍹
Dress Code:
Dress like you've just gained your freedom to UNITE & EXPRESS YOURSELF after 18 months of lockdown! Embrace the duality. Opposites attract. Be BOLD! Be unapologetically yourself! We are the commUNITY!
💙 💛 🤎 🧡 🤍 ❤️ 🖤 💚 💜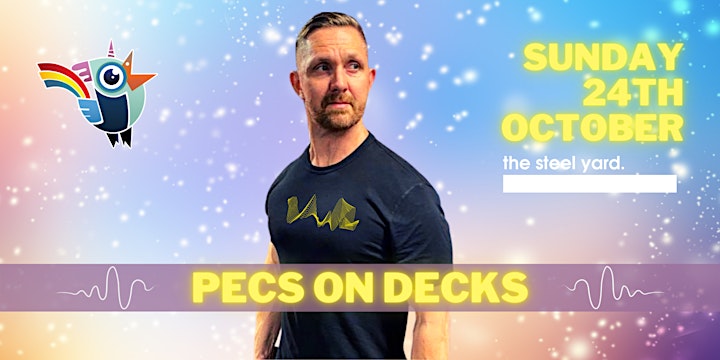 10:00 -11:30 Pecs on Decks
Barry aka Pecs on Decks is a health and wellbeing champion. He's passionate about staying fit and training hard. He also has another passion; music! Making music and DJing has been a lifelong dream that has liberated Barry during the lockdown and we're excited to experience his electrifying DJ set and unique style of mixing. This is going to be a hot set! 🔥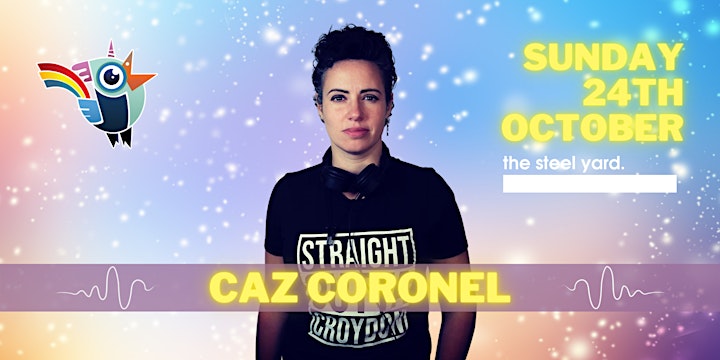 11:30 - 13:00 Caz Coronel
Caz has taken her exhilarating style of DJing all over the globe and we are thrilled to have her as a resident at Morning Gloryville. Caz promotes positivity and empathy in all aspects of life and she harnesses these skills to rock the dancefloor every time. She plays by intuition and knows just how to get the crowd going crazy and coming together through music. Expect a genre-melding journey of Tech, Afro and Tribal House building to a Jungle crescendo, plus a cheeky curveball to keep you on your toes and switch up the vibe. Caz brings invigorating rhythms and chest-thumping basslines to lift your spirits and raise your vibration. Let's get moving.🕺🏽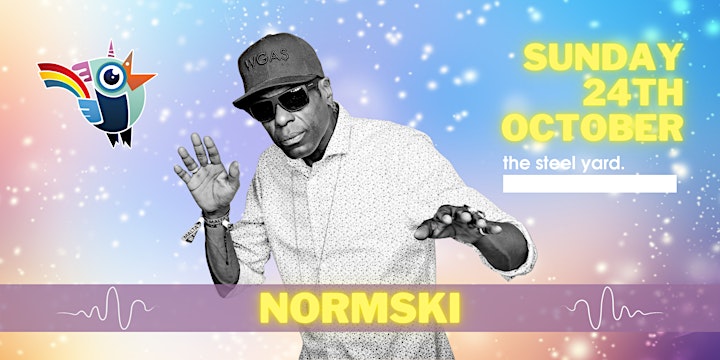 13:00 - 14:30 MistaNoRMSKi
With over 25 years of visual, audio and media experience NoRMSKi has certainly cemented himself in a legendary position as a TV presenter, radio broadcaster, stage host and DJ. A truly endearing ambassador of all things creative and fun. NoRMSKi is also a passionate artist and photographer and he loves to express himself through various forms of visual art. NoRMSKi's sets are all about good vibes! When he took the stage for Morning Gloryville's performance at the Birmingham International Dance Festival, the crowd went insane. Expect nothing less from MistaNoRMSKi at our UNITY rave. 💃🏼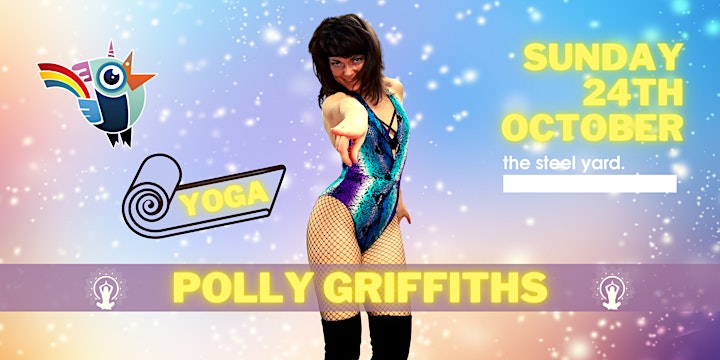 10:30 - 11:15 Sunrise Disco Yoga with Polly Griffiths
Since qualifying at Raja Yoga Academy in 2017, Polly has taught yoga in California, Thailand & New Zealand and now here in the UK. Her training is in Hot Yoga and follows the B.C. Ghosh lineage - a methodology which is rooted in healing, and focuses on developing strength, health and functionality in the body and stillness in the mind. As a versatile instructor, Polly teaches yoga for all levels in a range of styles, from restorative to dynamic. Polly teaches with an open heart and the intention for her students to find their own natural power, strength and bliss through asana and meditation practice, to build self compassion and confidence. 💓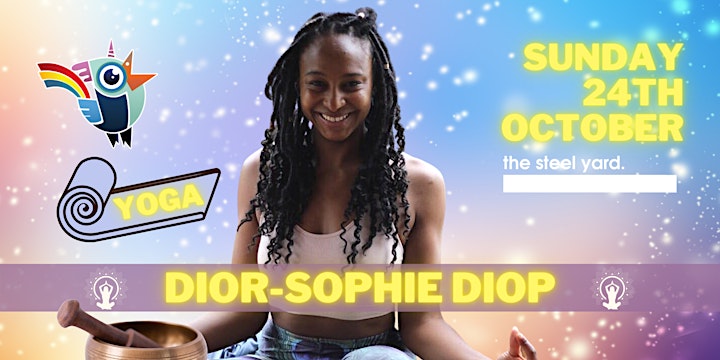 11:30 - 12:15 Freedom Yoga Flow with Dior-Sophie Diop
Sophie's dynamic Vinyasa flow yoga classes instil a balance of warmth and energy within the body and a calmness of the mind. Her classes cover all major aspects of yoga: Breathing (Pranayama), Posture (Asana) alignments and modifications and Relaxation (Savasana) and Meditation. Since she discovered the power of yoga in 2010, she has felt a deep connection with her breath and body. Sophie received her Ashtanga Yoga Teaching Certification at Kranti Yoga School in 2016. As a world-travelled Yogi Sophie designs her Yoga classes in a way that helps boosts our confidence and self-compassion. Self-love is key to living a more fulfilled life and Yoga is one of the best ways to practice more of that juicy self-love! 💕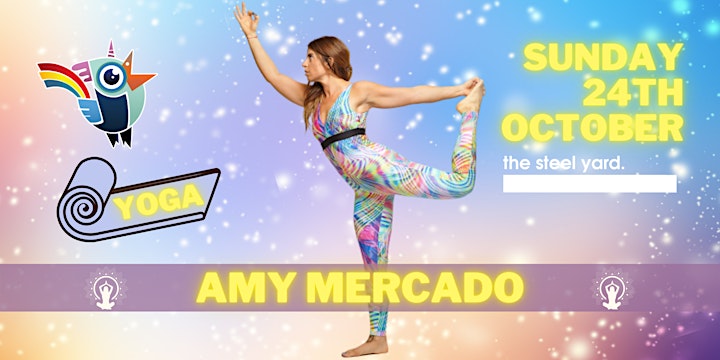 12:30 - 13:15 Dynamic Yoga with Amy Mercado
Amy Mercado believes in creating a lifestyle balance with exercise, yoga and nutritional harmony balancing your entire wellbeing. Amy has developed her own signature methods and is the founder of The Mercado Method. She has over a decade of experience in fitness, nutrition and yoga. She loves being outdoors and she is also training as a DJ! Come along to Amy's dynamic yoga flow to feel empowered and fabulous in your body!

What to Expect:
A pumping dancefloor
An incredible line-up of mega DJs
Yoga, Meditation, Breathwork, Sound Journey, Reiki, Cacao and more...
Plant-based yummy food
Delicious coffee & healthy smoothies
Wisdom Lounge, open mic, wellness, creative education...
Immersive theatrics, performances, dance games...
Creative education and workshops for kids & adults
What to Bring:
Re-usable Water Bottle🚰
Yoga Mat 🧘🏻‍♂️
Ear Defenders / Ear Plugs 🎧
Cash / Bank Card
An Open Heart & Mind
Please note:
- There'll be professional photography & videography at this event. Please smile to the camera & strike a pose! 📸
- There will be a cloakroom. Cash or card payments will be accepted. 🧥
- Children have sensitive ears 👂 and so do we, because we're all kids in different shaped bodies who love to play & dance. In order to protect the ears of your little ones and yourself we encourage you to bring ear defenders or ear plugs with you. 👶
- Yoga sessions will be offered on a first come first served basis. 💫
- We follow the enhanced Burning Man principle; Leave No Trace & Leave It Better than You Found It ♻️
- To avoid post-rave stiffness please stretch before the dance. 🤸‍♂️
Covid-19 & Your Safety:
Your safety and wellbeing is our utmost priority. To ensure everyone's safety we ask you to be mindful & always ask for consent first. The Steel Yard COVID policy can be found here.
Community Pledge:
Morning Gloryville is a conscious community dedicated to the wellbeing of everyone. In the spirit of inclusivity we'd like to ask you to get in touch with us at roxy@morninggloryville.com if you wish to access this event, but are experiencing financial hardship. We'll do our best to help!

Corporate Wellbeing
Morning Gloryville is an immersive entertainment, wellness and mindfulness brand that specialises in virtual, in person & hybrid experiences. We would love to curate unique events for your organisation! Are you thinking of creating a festival, Christmas party or a wellness event? Check out https://linktr.ee/morninggloryville get in touch with us at roxy@morninggloryville.com to find out more. 💖