Join your Morning Gloryville family this August at the stunning Ashdown Forest for Good Vibrations Society Music & Wellbeing Festival!
About this event
We're so excited to announce that we are on the line up of the incredible Good Vibrations Society Music & Wellbeing Festival this summer between 6th-8th August!
Morning Gloryville will be hosting a 3 HOUR Rave Ritual Experience as part of this fabulous event, which takes place at the stunning Ashdown Forest.
We will be at the Shala - come along and join us!
The Line Up:
10:30 - 11:30 80s Yoga with Polly Griffiths
11:30 - 13:30 Rave with DJ Kwame Knight
Featuring surprise performances!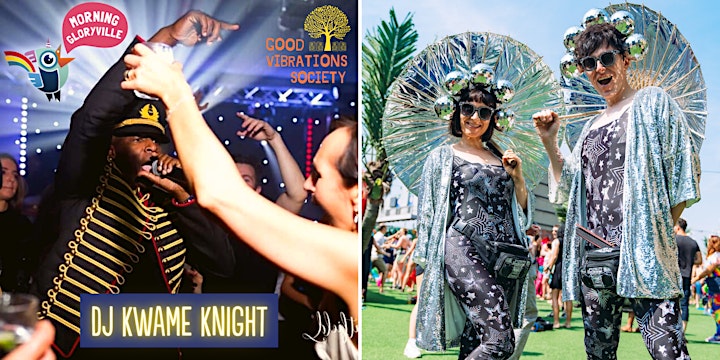 Check out the full Shala Schedule at the Good Vibrations Society: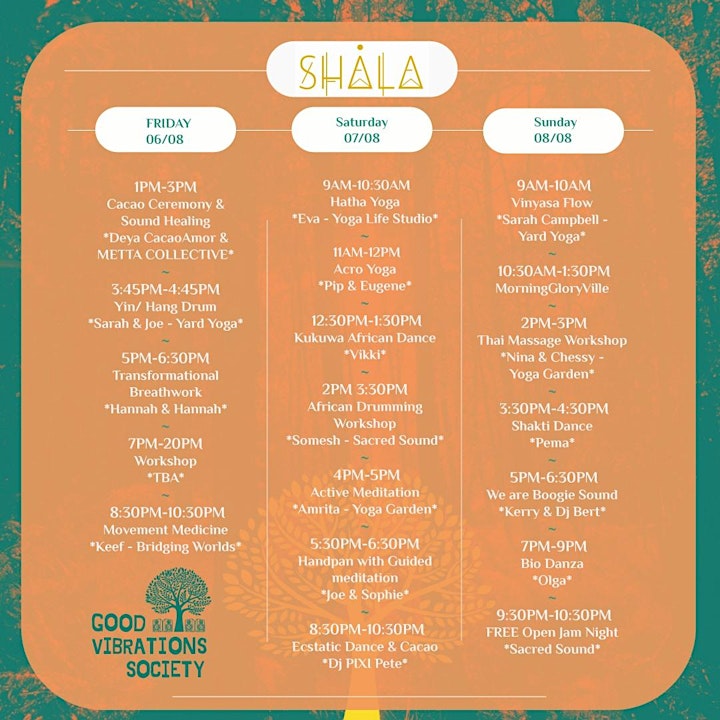 Tickets & How to Join Us:
Camping tickets are only £125.00 per person for the whole weekend (6th-8th August) and these tickets purchased through our Eventbrite page will also include FREE ENTRY to the Morning Gloryville Rave Ritual Experience taking place on Sunday 8th August between 10:30am - 1:30pm.
* By buying your Good Vibrations Society Festival tickets through us you also get free access to Sunday's Morning Gloryville session. 😍
* Please note that workshops and sessions may require separate booking in some instances, so please check the full program on the festival website. The Morning Gloryville Rave is included in your ticket for free if you book through Morning Gloryville.
To find out more about what else is happening at the festival including the music acts, healing zone activities and other fun workshops please visit: https://goodvibrationssociety.com
See you there!
Morning Gloryville & Good Vibrations Society