Location
Lightbox
6 South Lambeth Place
#A
London
SW8 1SP
United Kingdom
We invite you to a dance party like no other! We will show off our Salsa moves, twerk, play and burn some calories. It's party time!
About this event
We've got some fantastic news for you! In 2020 we are going to take over the world of fitness in our own fun and playful way.
We know that wellness and fitness go hand-in-hand. That's why we decided to explore this fitness craze for ourselves. It all makes sense! Let's get healthy by calming the mind and training our bodies. Therefore, we are partnering up with the awesome crew from New Motion Fitness to bring you an energising Rave Fit experience!
We invite you to a dance party like no other! We will show off our Salsa moves, twerk, play and burn some calories while our superstar DJs keep the vibes high with the best tunes.
Here's what we've got for you:
I LOVE SALSA by Victoria Jane Brant of Morning Gloryville
I love Salsa! There's nothing like a Cuban Salsa Party to get you in your heart pumping, your sass walking and your confidence booming. Dance lover Victoria will be teaching you some 'go-to' Salsa moves for you to take out into the world, to shake in the club and to drop to the beat. Lets Dance!!!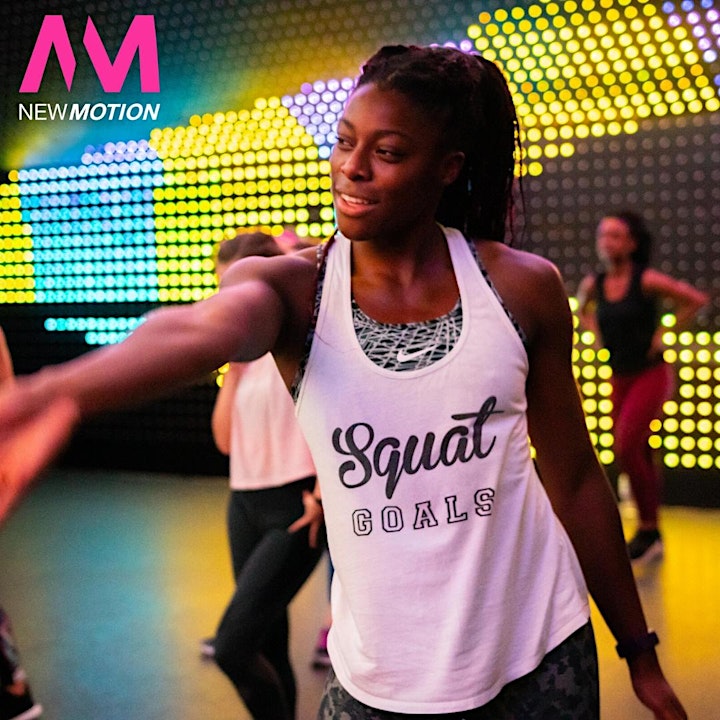 80'S AEROBICS by Adam Tench of New Motion Fitness
Be prepared to sweat and smile in this high energy aerobics class. Expect 80's moves & a banging soundtrack curated by our very own resident DJ. 80's Aerobics will have special guests from the House of Voga getting us into our grooves. You will leave tired, but totally energised. Leotards & leg warmers are strongly encouraged!
TWERK LIKE A DIVA by Vincent Merouze of New Motion Fitness
Learn how to shake your money maker in this one-of-a-kind twerking class. This booty popping class will be a super fun workout. It's an easy to follow & fabulously sassy routine. Get ready to twerk it!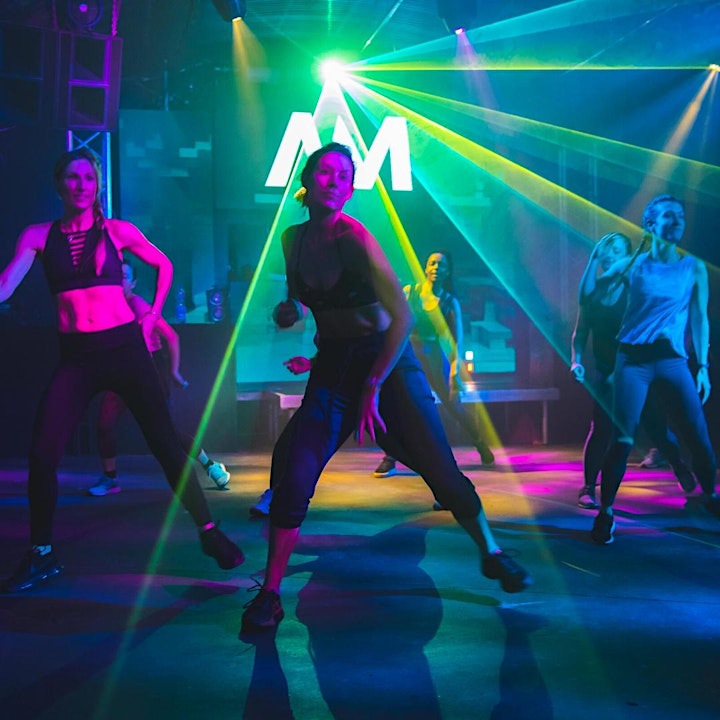 RAVE FIT by Yasmeen Mohammed of New Motion Fitness
Rave Fit is a dance cardio class, that uses a live DJ & immersive light display, to make you forget about how hard you are working! We will also have a special guest. MC Blacka - the Best Breakthrough Jungle MC will keep the vibes high. This class will get you sweating & smiling as you follow the fun & simple dance moves of our energetic instructors. There are a couple of short strength building sections integrated into the class to allow for a break from pure cardio. You'll tone, get fit and have a whole lotta fun!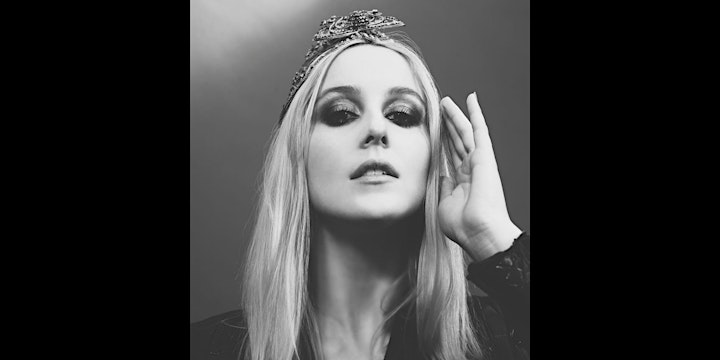 THE MORNING GLORYVILLE EXPERIENCE
We're going to finish off with the famous Morning Gloryville Rave!
We will evolve into an outer space party with a live set by our superstar DJ 𝔽 𝕃 𝕆 𝕊 𝕊.
Floss is a multi talented performer! One of her mixes was recently featured on Soho Radio. Floss mixes a cool range of genres from old school hip hop and RnB, to house, deep house, disco and techno. A graduate in music production, Floss ensures a flawless and fresh mix of sounds. An accomplished and leading professional dancer, Floss has worked with artists including Charli XCX, Years and Years, Olly Murs and Breach, appeared on BBC1, ITV and Channel 4 with John Bishop, Paddy McGuinness, Jack Whitehall, Bradley Walsh and danced in adverts for Apple Music, EE and PS4. She regularly teaches at the prestigious Pineapple Dance Studios. Floss is also a singer/songwriter writing and producing her own music, soon to be released. With modelling credits for global brands including Desigual, Tommy Hilfiger, Lee Cooper Jeans and London Fashion Week, Floss's persona brings an exciting mix of style and edge to the decks.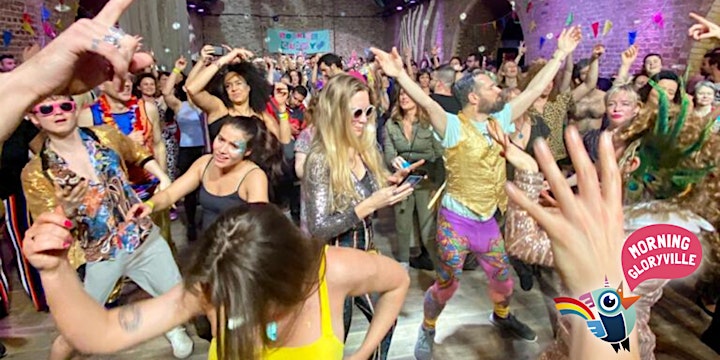 Join us on Thursday 5th of March 2020 at 6:30pm for a sharp start at 7pm at Fire & Lightbox in Vauxhall, London. Spaces are extremely limited, so hurry and get your tickets now!
Schedule
6:30pm Doors Open
7pm First Sessions Begin
7:30pm Second Sessions Begin
8pm Third Sessions Begin
8:30pm RAVE FIT Begins
8:45pm MGV with DJ 𝔽 𝕃 𝕆 𝕊 𝕊 Begins
9:45pm MGV Grounding Meditation
10pm Doors Close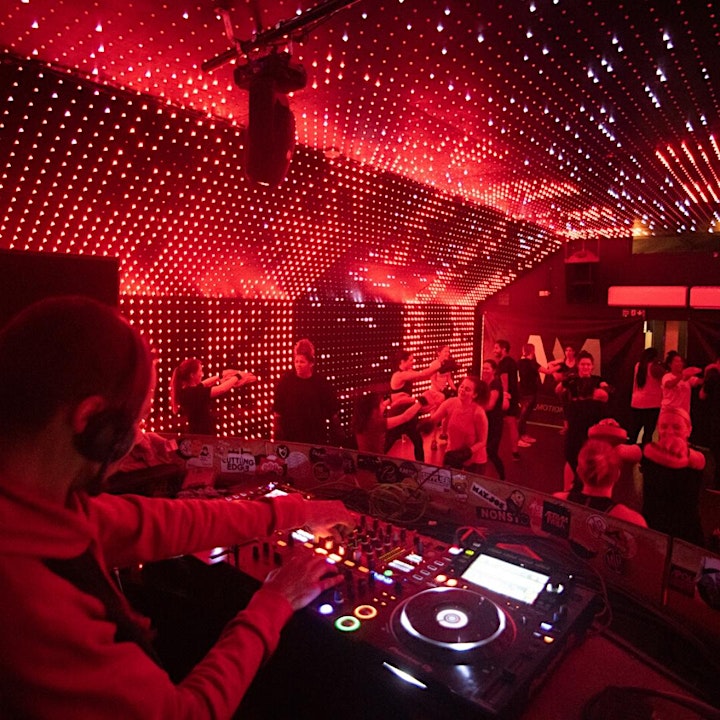 Morning Gloryville x New Motion are here to mix up the London fitness scene with live DJs, immersive light displays & fun workouts like Rave Fit, 80's Aerobics & Box vs Bass.
The home of New Motion Fitness is the Fire & Lightbox Nightclub in Vauxhall. This awesome venue has one of London's premier sound systems, full sized dance mirrors, a giant disco ball & the iconic Lightbox room is immersed in 25,000 LED lights. The state of the art sound system and the huge LED screens truly elevate the 'rave' experience to the next level. The atmosphere at the unique New Motion Fitness classes is fun & welcoming, as instructors want to create a truly unforgettable experience for people of all shapes & sizes.
How to Find Us
From Vauxhall station go to the left of Starbucks, under the bridge & the entrance will say COMEDY CLUB above the door. Go through & you will see the New Motion stand. Please arrive by 6:30pm latest for a smooth start. There'll be a safe place to store bags inside. See you soon!