About this Event
These half hour meditation sessions share grounding and calming meditations to help you develop a peaceful, positive mind. The class is suitable for complete beginners of all backgrounds and all ages from teenager to OAP, and can be attended on a regular or ad-hoc basis.
Who can book for these classes?
Anyone for whom Jangchub Ling Centre is their nearest centre. We're not accepting attendees from outside of this area so that all Kadampa centres will still be around to open their doors when the outbreak is over. Please support your local centre! To find your nearest Kadampa Centre, please use the search facility on this page: www.kadampa.org/centres-modern-buddhism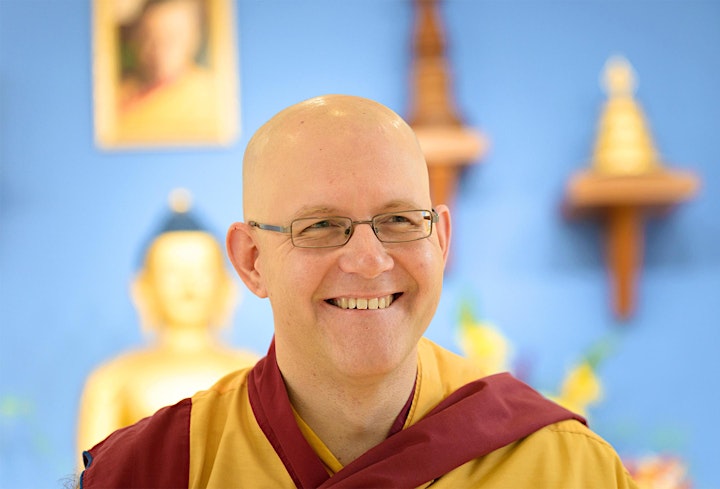 The Teacher For this Event:
The principal teacher at Jangchub Ling is Gen Kelsang Khechog. Khechog was ordained in 2006 by Venerable Geshe Kelsang Gyatso. After studying for a number of years on the Teacher Training Programme at the internationally renowned Tara Kadampa Meditation Centre near Derby, Khechog was appointed as the Resident Teacher of JLC in September 2009. Known for his considerate and thoughtful nature, Khechog presents Buddha's teachings with clarity, showing how to connect these beautiful methods with the realities of modern daily life.