Description
Trade in your weekend hangover for a Morning Micro Rave!
An alternative to a standard Saturday morning spent solo at the gym, these dances will have you early risers sweaty and socialising before even downing that first coffee. A sure fire way to set everyone up for a pure brilliant, and healthy, start to the weekend.
The mornings will run on a Pay What You Decide basis with healthy drinks and snacks on offer to keep energy high.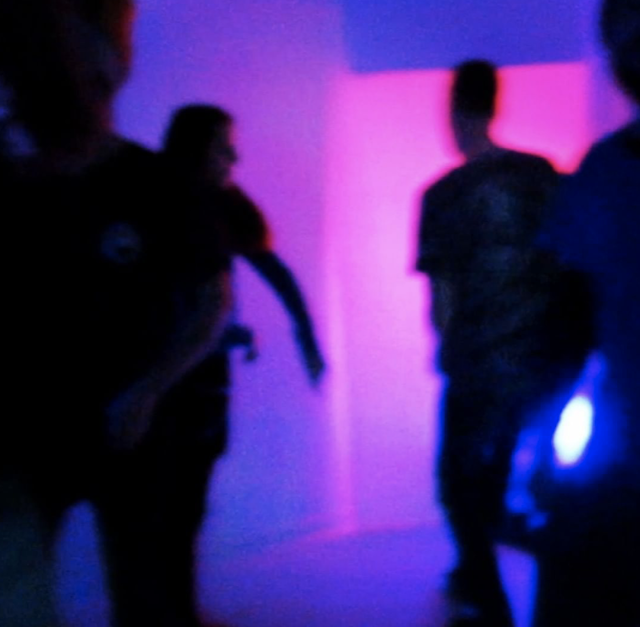 "It's all about turning Glasgow's going-out culture upside down. We don't need to be drunk during antisocial hours to have fun. So, as an alternative, we are offering everyone a space to dance like no one is watching, a place to meet new people and build a community. It's a weekend dose of healthy hedonism."
Taking place in The Dream Machine's fully accessible 'Dream Room' - a 25 person immersive room featuring projections, lighting and 3D sound - everyone is welcome to dance regardless of ability or means.
Come in comfortable clothing, dressed up, or in work out gear as long as you are ready to move!
See what people think of our Morning Micro Raves: https://www.youtube.com/watch?v=uXg40CZD7gg\
Suitable for all ages, children must be supervised. Includes flashing lights and loud music. Wheelchair friendly. If you would like to discuss any other needs please email Matt at dreammachinescotland@gmail.com.
Pricing information
This event is not free.*
With all our public events we operate on a Pay What You Decide basis. This is so that everyone can access our services and enjoy the benefit of them regardless of background or circumstance.
Based on conversations and feedback with our users we have designed the following sliding payment scale for you to use.
We accept cash and card, please arrive prepared to contribute whatever you feel your experience with us is worth.
*£0 - £3.00 Refugee, Homeless
£3.00 - £5.00 Low income
£5.00 - 7.00 Suggested fee
£10.00 Pay it forward to another user
£15.00 Support The Dream Machine
For more information on Pay What You Decide check out this video - https://youtu.be/x-S9vJ8wRzo