Join 'mosaic' artists & co-directors Layla Madanat and Eleanor Nawal w/ special guest Sophie K.
About this event
Join 'mosaic' artists & co-directors Layla Madanat and Eleanor Nawal w/ special guest Sophie K. for special screening of the film followed by an artist Q&A session!
Eleanor Nawal
Eleanor Nawal is a British-Egyptian theatre and filmmaker from London. Much of her work explores questions of identity and belonging, as both sources of trauma and humour. She is a frequent collaborator of Layla Madanat, which began with Eleanor's self written solo show 'Half/نص.'
Layla Madanat
Layla is an Arab-British interdisciplinary artist and social justice activist from London. Whatever the form the work takes, she is driven by asking radical questions about ourselves and about the societies we live in. Much of her work experiments with combining artforms to create bold new narratives, aiming to shift the culture of storytelling in the UK.
Sofie K
Sofie K is a radio broadcaster, DJ, filmmaker and writer based in London and Manchester. Born in Wembley to a Polish Mother and Moroccan Father, her childhood was a hotchpotch of cultures which often found themselves in tension with one another rather than harmony.
Event is supported by Art Council England and Hub Collective.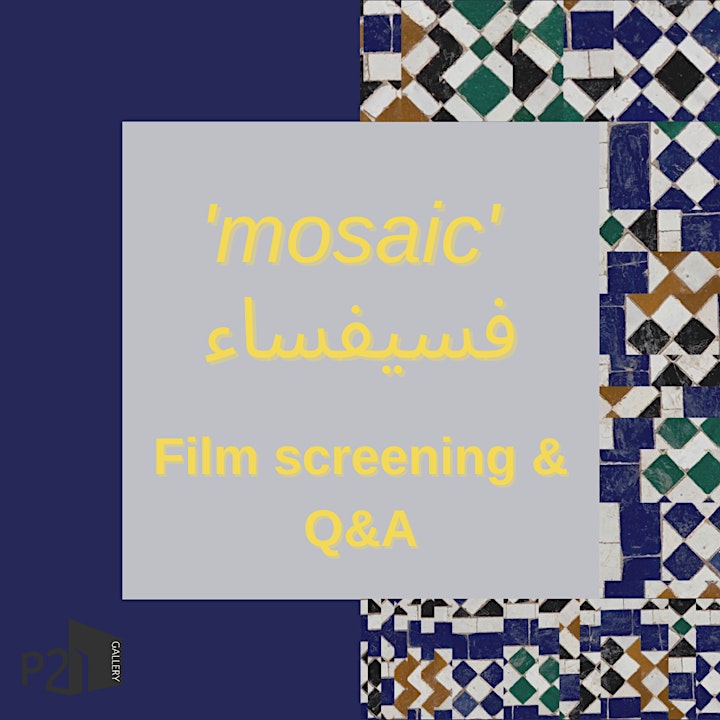 Organiser of mosaic | ARTIST FILM SCREENING AND Q&A
The P21 Gallery is an independent London-based charitable trust established to promote contemporary Middle Eastern and Arab art and culture. The two-story venue in central London is a place where contemporary artistic statements are experienced and appreciated by a artistic community. The facilities at P21 are planned to maximise the potential of contemporary art as a discourse, through multimedia exhibition spaces on two levels with supporting facilities for public functions in addition to workshops for training and education.