Description
Motherhood, Loss and WW1: Reclaiming Absent Voices of Yoruba Mothers
2018 marks 100 years since the end of the First World War. The commemoration of WW1 provides an opportunity to take a moment to reflect on the sacrifices made by the brave men and women who took part in World War 1. The centenary celebration has provided an opportunity to shine a spotlight on the contributions of non- Europeans. However, this narrative remains incomplete because the stories of our Yoruba mothers are not found in archives or museums. There are no letters between soldiers and mothers, no postcards, no diaries. We do not have any memorials or plaques. They are hidden from history.
This workshop provides an opportunity for Yoruba speakers to re-imagine the impact of WW1 through the lens of motherhood and loss from a Yoruba perspective. We will use Yoruba language and the creative process to reimage notions of loss and trauma.This is an act of reclamation. An act of remembrance which venerates motherhood and pays homage to our collective mothers. We enter this spirit, through our mother tongue, Yoruba.
Yoruba speakers, let's make history, by reclaiming history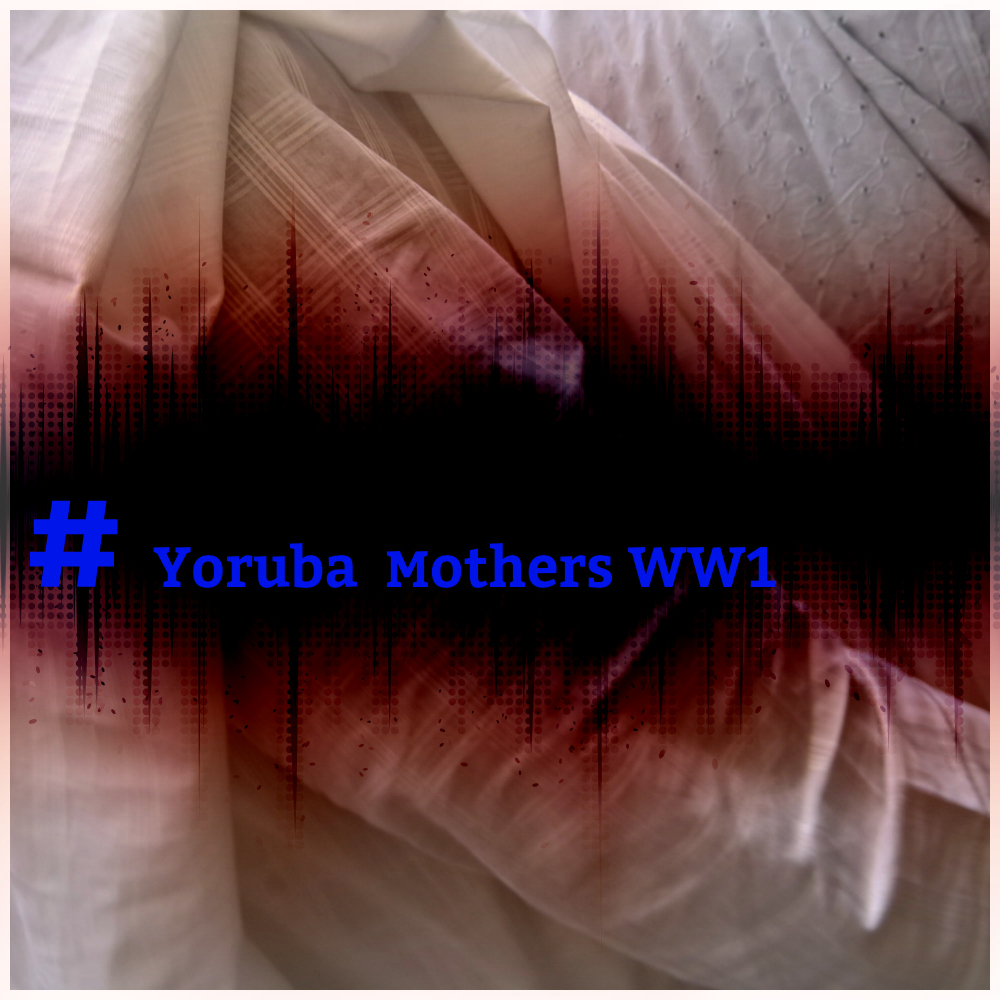 This workshop is a response to the community commemoration project organised by the Big Ideas project Motherhood, Loss and WW1https://www.big-ideas.org/project/motherhood/
Creative outputs from this workshop will be exhibited at the Motherhood, Loss and WW1 conference.
https://www.big-ideas.org/wp-content/uploads/2018/08/Motherhood-and-Loss-Programme.pdf Supported by Royal Holloway University, London Centre for Public History and Heritage and Institute of Historical Research.
Eyin omo Yoruba, let's make history by reclaiming history
Orisha bi iya kosi