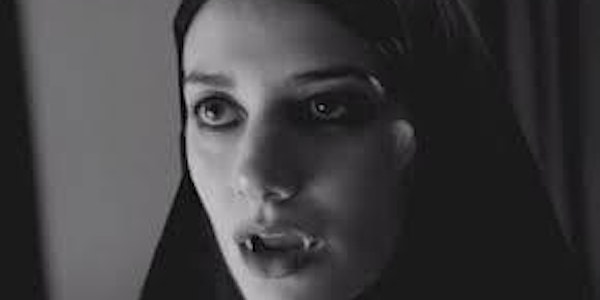 Motherhood, Mastication & Monstrosity: The Modern Female Cinematic Vampire
Refund policy
Refunds up to 1 day before event
This presentation will examine ideas about motherhood, mastication, and monstrosity in these modern female vampire movies
About this event
Motherhood, Mastication, and Monstrosity: The Modern Female Cinematic Vampire - Rebecca Gibson
The first cinematic vampire was not female—Nosferatu, drawing heavy inspiration from Bram Stoker's 1897 novel Dracula, gave an androgynous look to the vampiric presence, but that androgyny leaned more heavily toward male appearance than female. In the century since the lurking, swooping, creepy presence first dominated the silent screen, we have seen most vampire movies trend male as well, from multiple interpretations and reinterpretations of Dracula, to the adaptations of Anne Rice's Vampire Chronicles. Due to the pressures of Hollywood and the overt misogyny of the film industry, among other reasons, even films where the lead role is ostensibly female (and the movie is not a spoof or a comedy) often end up focusing on the male characters. However, two recent films are heavily female focused, with vampiric power, emotional and physical strength, and rationality all seated in the main female characters. Directed by Ana Lily Amirpour, an Iranian-American, British born writer/director, and starring Sheila Vand (an Iranian-American of Persian descent), the movie A Girl Walks Home Alone at Night (2014) held the tagline "The first Iranian Vampire Western." The Girl has a distinct personality, but she's no femme fatale; she is, instead, the personification of a fatal female.
Contrast The Girl, with the gentle care expressed by the female vampire, Eve, from the 2013 joint Germany/UK film Only Lovers Left Alive. While The Girl is dark bloody vengeance, Eve is motherly, fun-loving, and happy. This film has Tilda Swinton's Eve in the main role, played against her lover Adam (Tom Hiddleston) and while Adam is morose, broody, suicidal, and short-tempered, Eve demonstrates foresight, an even temper, planning skills, and optimism in the face of multiple crises. While strong, rational, and deadly, both characters are undeniably feminine in their own ways, and occupy the liminal space between day and night, light and darkness, and life and death, epitomizing vampiric power as coded female. This presentation will examine ideas about motherhood, mastication, and monstrosity in these modern female vampire movies.
Bio:
Rebecca Gibson's published works include "Desire in the Age of Robots and AI: An Investigation in Science Fiction and Fact" (Palgrave Macmillan 2019), "The Corseted Skeleton: A Bioarchaeology of Binding" (Palgrave Macmillan 2020), and "Gender, Supernatural Beings, and the Liminality of Death: Monstrous Males/Fatal Females" (Lexington Books 2021). She holds a Ph.D. in Anthropology from American University, and when not writing or teaching can be found reading mystery novels amidst a pile of stuffed animals.