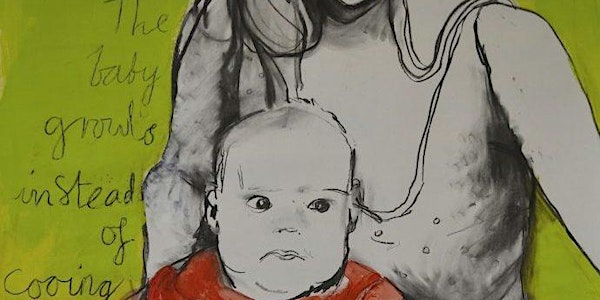 Mothers-and-Law: Clinical Approaches with Mothers in Forensic Setting
Refund policy
Contact the organiser to request a refund.
Eventbrite's fee is nonrefundable.
This conference will focus on clinical approaches to working with Mothers in forensic settings with Gwen Adshead, Anna Motz and Lucy Baldwin
About this event
Mothers often find themselves in trouble with the law. This may be in relation to crimes of poverty and addiction; or it may be in relation to violence and cruelty to children; or it may be in the family courts. Public reactions to mothers in trouble with law can swing between outrage that they are in prison at all to outrage that they are not in there longer. In this pre-conference event, we explore the minds of mothers involved with legal proceedings and our public responses to them.
Anna Motz will discuss sadism in the maternal mind; and Gwen Adshead will explore the impact of disorganised attachment on the transition to motherhood. Lucy Baldwin will speak on the importance of factoring in maternal trauma and maternal emotions with mothers in the Criminal Justice System. All speakers will draw on their clinical experience of meeting mothers in legal proceedings in different settings: community, prisons and secure psychiatric services. We hope to explore both the complexity of the work but the hope that can be offered for a change of mind.
The conference will be co-charied by Katya Orrell and Richard Curen. Speaker and Chair biographys appear below)
This conference is the pre-conference event of the International Association for Forensic Psychotherapy's 30th Anniversary Conference taking place in London 12-14th May 2022. Details are available here - https://www.forensicpsychotherapy.org/book-online.
The above image is a detail from 'The Symmetry in Evaporating' published by permission of the artist, Nicky Arscott.
Speaker Bios
Dr Gwen Adshead is a forensic psychiatrist and psychotherapist. She has spent over thirty years providing therapy across a range of secure hospitals, community and prison settings. Through her role as both a forensic psychiatrist and psychotherapist, she explores the underlying psychological mechanisms that lead to violent behaviour and she works alongside others to rehabilitate and offer secure psychiatric care to some of the most violent offenders in Britain. Dr Adshead qualified in medicine in 1983 and was an elected member of the Royal College of Psychiatrists in 1987, before becoming a Fellow of the Royal College in 2005. In addition, she holds 2 Masters' Degrees; one in Medical Law and Ethics from Kings College London, and one in Mindfulness based Cognitive Therapy from Oxford University. She is a qualified member of the Institute of Group Analysis; and also trained both in mindfulness based Cognitive therapy (MBCT) and basic mentalisation based therapy (MBT). In 2021, Dr Adshead published her first book for a lay audience; co-authored with Eileen Horne. Published by Faber, The Devil You Know: Tales of cruelty and compassion has received excellent reviews. The book argues for the importance of a compassionate insight into the nature of evil and the value of stories that humanise offenders and correct misconceptions that lead to prejudice and cruelty.
Dr Lucy Baldwin is a Senior Lecturer and researcher at De Montfort University. Lucy has worked in criminal and social justice for over 30 years and is a qualified social worker and probation officer. Lucy has worked both in the community, in courts and in prison. Lucy's work and research have influenced policy and practice development in relation to women and criminal justice, particularly around maternal imprisonment. Lucy's work and recommendations helped to inform the Female Offender Strategy and Lucy gave both oral and written evidence to the female focussed Farmer Review and the Joint Human Rights Inquiry into Maternal Imprisonment and the Rights of the Child. Lucy's research and academic publications focus predominantly on the impact of imprisonment on mothers and their children. Lucy has presented nationally and internationally on the importance of working positively with mothers in criminal and social justice systems. She also works closely with the third sector and practitioners and is active in her hopes and the pursuit of positive penal and sentencing reform.
Anna Motz is a Consultant Clinical and Forensic Psychologist and Psychoanalytic Psychotherapist who has worked in forensic settings for the NHS for 30 years. She is a Mentalization Based Therapy Supervisor and supervises groups for people with antisocial personality disorder internationally. Together with Professor Anthony Bateman, she provides supervision across the Irish Prison System. She has worked in four medium secure units in the United Kingdom and in a specialist Child and Adolescent Mental Health Service for parents of children at risk of abuse and neglect. Anna currently works for Central and North West London NHS Trust within HMP Bronzefield, providing specialist consultation, assessment and treatment for high-risk women within the EOS Service, in partnership with Her Majesty's Prison and Probation Service. She is a member of the Advisory Board for Female Offenders, under the Ministry of Justice. She has extensive experience of the assessment and treatment of women within forensic services, and with the staff who care for them. She has expertise in organisational dynamics and the impact of this work on teams. Anna was formerly the President of the International Association for Forensic Psychotherapy and also works as a psychoanalytic psychotherapist in private practice.
Chair Bios
Katya Orrell is a Psychodynamic Psychotherapist working in the Adult Department at the Tavistock Clinic and in private practice, West London. She was a Director and Founding Partner of Panoptikon, an organisation working with both offenders and prison staff and winner of the 2017 British Psychoanalytic Council PP Now Award for Innovative Excellence. She is a Board member of the International Association for Forensic Psychotherapy and has both organised and presented at international conferences. Her previous posts include Ethics and Professional Standards representative for the Tavistock Society of Psychotherapists and Secretary of the Forensic Psychotherapy Society. Her work also involves supervision, training, consultancy and research. Winner of the 2018 Rozsika Parker prize, she is an Editorial Board member for the International Journal for Forensic Psychotherapy and British Journal of Psychotherapy.
Richard Curen is Chair of the Forensic Psychotherapy Society. He works in private practice as a psychotherapist and clinical supervisor. He runs reflective practice groups and supervises teams and individual clinicians across the United Kingdom. He was previously the Chief Executive at Respond. He trained at the Gestalt Centre London and at the Portman Clinic, where he teaches and supervises trainees. Richard is a member of the British Psychoanalytic Council, the Institute of Psychotherapy and Disability, and a member and previous board member of the International Association for Forensic Psychotherapy.