Description
BOOK YOUR TICKET today to join us in prayer and intercession for our youth and neighbourhood of Hackney.
We say
NO! to Youth Violence and Knife Crime.
NO! to Domestic Violence
PEACE! to the London Borough of Hackney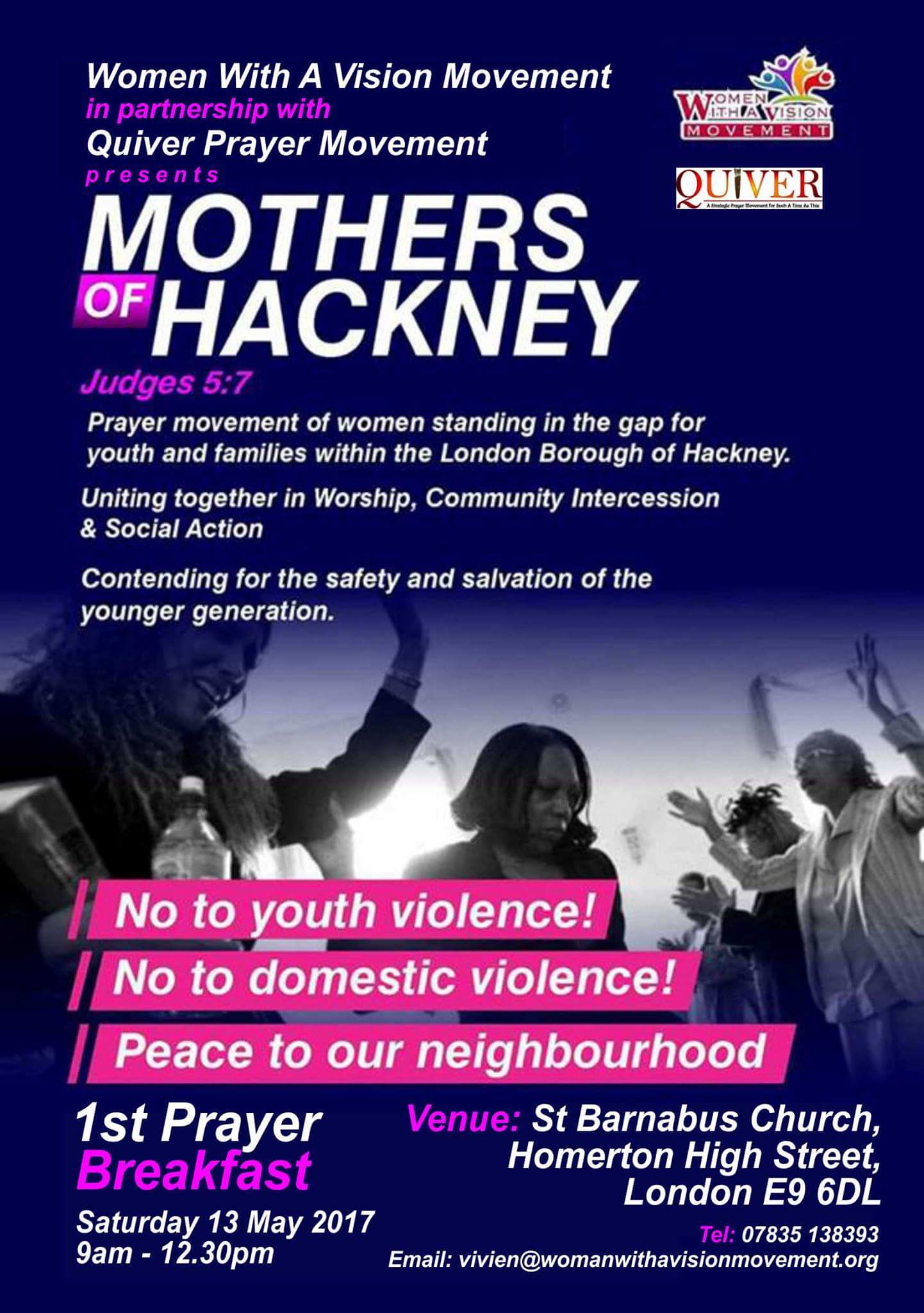 The Mothers of Hackney is making an EMERGENCY CALL TO WOMEN to rise up as intercessors for the younger generation. We cannot allow the spirit of violence and bloodshed to take them captive.
All Men, Women, Pastors, Leaders and Believers in Christ welcome for this interdenominational time of corporate prayer and breakfast.
FREE ADMISSION.
DATE: Saturday 13th May 2017 @ 9am sharp. Book your ticket(s) below.

VENUE: St Barnabas Church, Homerton High Street, London E9.6DL.
- Limited parking on-site and off free off street parking on adjacent roads.
- 3 mins walk from Homerton Overground Station. (1 stop from Hackney Central and 2 stops from Stratford)
Further enquiries:
Email:

office@womenwithavisionmovement.org
Tel: 07835 138393