If you want to meet some nice people, and have fun whilst pushing yourself physically, then drop in, you will be made very welcome:)
About this event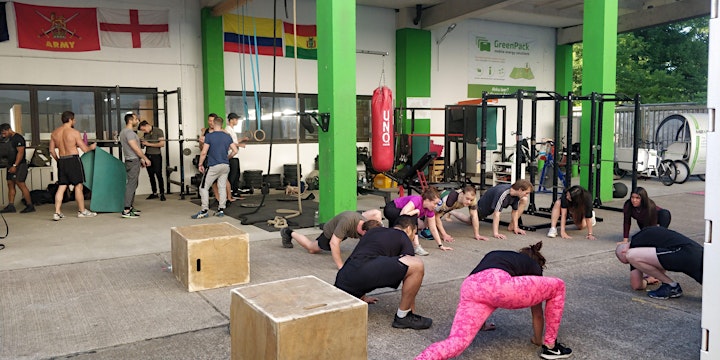 A fun group / team WOD (like Crossfit) fitness. Each WOD is usually in 4 sections, Warm-up, Skill, Olymic lifts, then a Metcon (team workout). 
Please note. This is not an official class and there are no coaches, just guys and girls training togther, using an open garage-style gym. It is open to people that are experienced in fitness, olympic lifting and or Crossfit. Sorry, it is not for beginners or non-Motion Lab members. There is no liability or tuition and you will need to sign a disclaimer before hand. You train at your own risk. The group WODs are fun yet challenging. The workouts are about teamwork, communication and effort. Brief background.
Group size 10 max.Nearest train station: Treptower Park5min walk.
If you want to Join Moton Lab: https://motionlab.berlin/en/memberships/