We invite 18–25-year-olds to take part in a Stop Motion Animation Workshop.
About this event
A fun, hands-on introduction to STOP!motion animation. This workshop will focus on the story of Shrewsbury Flaxmill Maltings, bringing its history to life!
Brought to you by the Friends of the Flaxmill Maltings in partnership with The Hive this two hour workshop will give you a taste of the animation techniques used by professionals.
Participants will have the opportunity to work collectively or individually to produce works which will be shown at the Mill during the Heritage Open Days in September 2021.
This event brings together two exciting projects:
MYCollege is a project running creative and structured workshops enabling 16 – 30 year olds who may be struggling with anxiety or other barriers to independence to learn new skills, meet others, engage in creative activities, build confidence and have fun. (Funded by the National Lottery Community Fund)
New Wave is a training and development project taking a small cohort of Heritage Open Days (HODs) organisers and coordinators through a structured programme focused around working with young adults to develop new, innovative HODs events.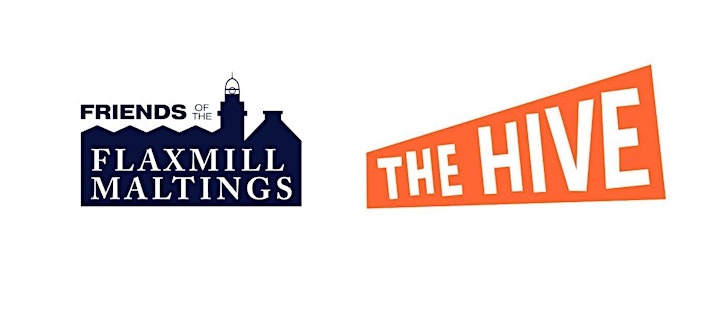 Organiser of Motion Through Time Animation Workshop
The Friends of Flaxmill Maltings (Friends) were formed in August 2010 in response to the public consultation and growing interest and enthusiasm for the development of the Flax Mill Maltings amongst the community. Our Vision is that:
 The Flaxmill Maltings is brought back to life at the heart of the community.
 The Flaxmill Maltings is a unique and internationally important site, containing seven listed buildings including the first cast-iron framed building in the world along with the 3rd and 8th. Located in the heart of one of Shropshire's most deprived communities, in 1985 the buildings became derelict and this important industrial heritage is 'at risk'.
 The Friends have made these important historic buildings accessible so that organisations, groups and individuals can explore, learn, participate in and enjoy the unique and varied heritage. We run tours of the site and special interest events and activities including our annual open weekends in May and September each year, which attract up to 2,500 visitors. Our thriving Arts Group is engaged in a range of community orientated initiatives including working with local schools and colleges. There has always been a tremendous enthusiasm to explore and learn more about the Flaxmill Maltings history. Our Archives and Research group explore the lives of those people who worked or were connected with the Flaxmill Maltings. Initial school visits began in 2010 as a result of pupils' curiosity about the scaffold covered main mill building.  Our education team are developing opportunities for formal and informal learning for all age ranges.