Description
Motivating Mum Netwalk and business speaker - tips on business resources, content and marketing
1) A mini Netwalk (approx 25-30 minutes) around the landscaped grounds of Hanbury Manor Hotel and Country Club
2) Speaker sharing practical info and tips on business resources; content and marketing and PR activities
Stephanie, Freelance Marketing and PR, http://www.stephanieadams.co.uk
Content and marketing and PR activities:
Practical tips on business resources; content and traditional and social media marketing and PR activities for your business.
As part of this event there will also be: A dedicated chance to update those attending on your business, informal networking time, business information to take away and teas and coffees in the hotel's cocktail lounge.
Time: 10am – 12 Noon
When: Wednesday 4th October 2017
Where: Hanbury Manor Hotel and Country Club, Ware, SG12 OSD (free onsite parking)
Booking: Advance booking is required to secure your place at this event, thank you.
About the speaker:
Stephanie has over 15 years experience on marketing and PR projects for charities, corporates and not for proft. She now provides marketing, PR and research support on a freelance basis to small businesses - www.stephanieadams.co.uk - and has been running Motivating Mum events since 2012. She is also currently studying for a social media marketing diploma.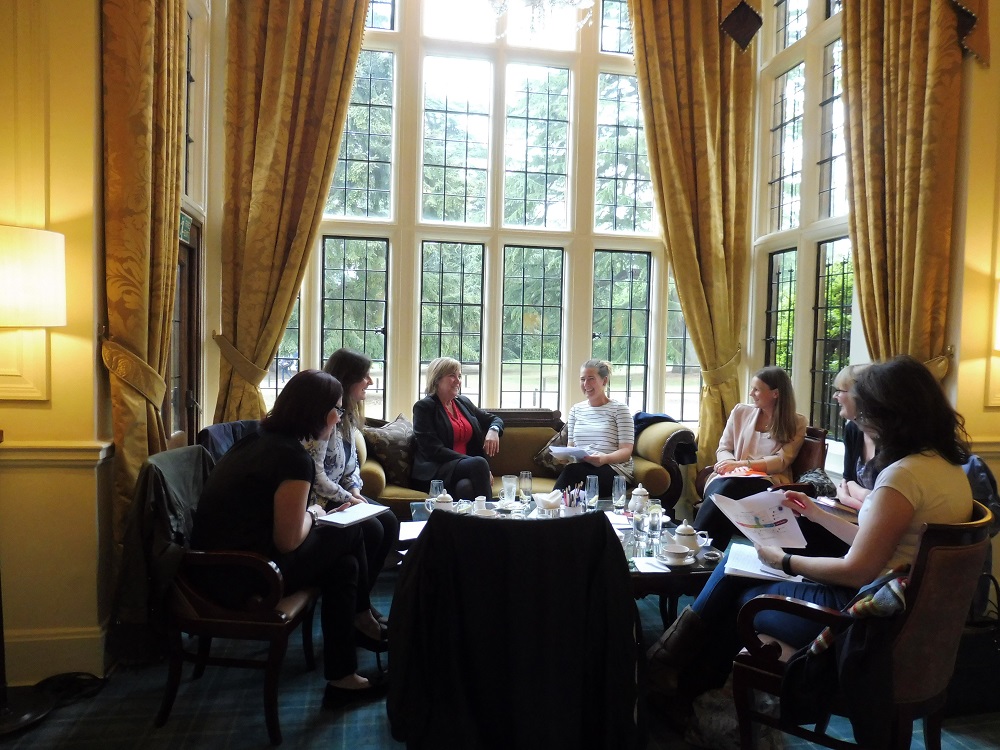 This photo shows a recent Motivating Mum event at Hanbury Manor and this is where we will be sitting after our netwalk.