Motivating Staff Working Remotely | Ysgogi Staff sy'n Gweithio o Bell
About this Event
THIS SESSION WILL BE DELIVERED IN ENGLISH ONLINE. Welsh documents are available upon request.
MI FYDD Y SESIWN HON YN CAEL EI GYNNAL YN SAESNEG AR-LEIN. Mae yna ddogfennau Gymraeg ar gael os oes angen.
(Please scroll down for English)
----------------------------------------
Covid-19 a'ch Busnes - Ysgogi Staff sy'n Gweithio o Bell
Mae'r pandemig byd-eang presennol wedi cyflwyno heriau di-rif i gyflogwyr, yn amrywio o heriau logistaidd i heriau ariannol. Yng nghanol y trafferthion a achosir gan yr argyfwng presennol, mae cefnogi a chynnal iechyd meddwl da ymysg eich gweithlu yn hanfodol. Mae hefyd yn hawdd torri deddfau gwahaniaethu ar sail anabledd pan fydd arferion rheoli arferol yn diflannu.
Beth fydd cynnwys y cwrs?
Yn y gweminar hwn, byddwn yn mynd i'r afael ag:
Awgrymiadau ymarferol ar gyfer cefnogi iechyd meddwl gweithwyr, gan gynnwys gweithwyr ar seibiant, y rheiny sy'n gweithio o bell a'r rheiny sydd yn dal i fod yn mynd i'r gwaith
Eich dyletswydd gofal i weithwyr sy'n ymwneud â gwasanaethau rheng flaen
Technegau ar gyfer rheoli llesiant personol a llesiant gweithiwr o bell
Mesurau i osgoi neu leihau gwahaniaethu
Ar gyfer pwy mae'r digwyddiad?
Cyflogwyr (unrhyw faint neu sector)
Gweithwyr (gan gynnwys cyfarwyddwyr a rheolwyr)
Cefndir y Siaradwr
Mae Fflur yn Bartner ac yn bennaeth Cyfraith Cyflogaeth ac Adnoddau Dynol gyda Chyfreithwyr Darwin Gray.
Mae Fflur yn cynghori ar bob agwedd ar gyfraith cyflogaeth, ac yn arbenigo mewn cyfraith gwahaniaethu. Mae hi hefyd yn hyfforddwraig brofiadol, yn cynnig sesiynau hyfforddi yn rheolaidd yn Gymraeg a Saesneg. Mae pynciau hyfforddiant cyfraith cyflogaeth nodweddiadol yn cynnwys cyfraith gwahaniaethu, absenoldeb oherwydd salwch, contractau a llawlyfrau, y Bwlch Cyflog Rhwng y Rhywiau, TUPE a Ffug Tribiwnlysoedd Cyflogaeth.
_________________________________________________________________________________________
Covid-19 and Your Business - Motivating Staff Working Remotely
The current global pandemic has brought with it countless challenges for employers, ranging from the logistical to the financial. In the midst of the pandemonium caused by the current crisis, supporting and maintaining good mental health amongst your workforce is vital. It is also easy to fall foul of disability discrimination laws when normal management practices fall away.
What will the event cover?
In this webinar we will cover:Practical tips for supporting employee mental health, including furloughed employees, those working remotely, and those still going out to work
Your duty of care to workers engaged in front line services
Techniques for managing personal well-being and remote worker well-being
Measures to avoid disability discrimination
Who is this workshop for?
Employers (any size or sector)
Employees (including directors and managers)
About the speaker
Fflur is a Partner and head of Employment Law and HR at Darwin Gray Solicitors.
Fflur provides advice on all aspects of employment law, with a specialism in discrimination law. She is also an experienced trainer, regularly providing training sessions in both English and Welsh. Typical employment law training topics include discrimination law, sickness absence, contracts and handbooks, the Gender Pay Gap, TUPE and Mock Employment Tribunals.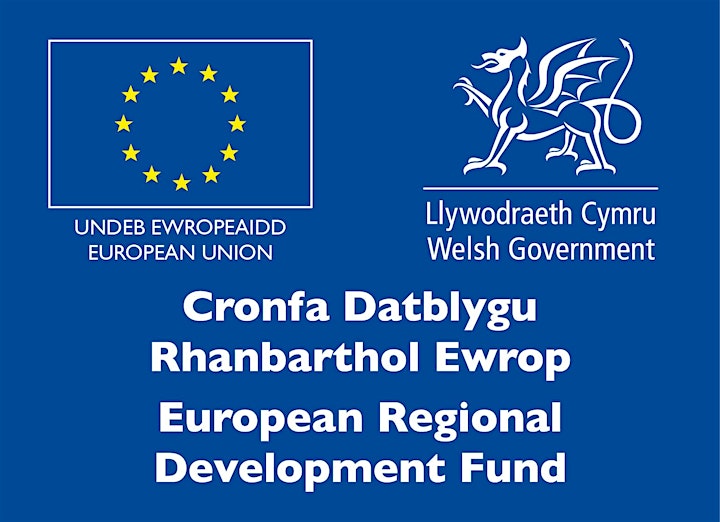 Mae Hybiau Menter Ffocws yn darparu gofod arloesol i ddeori a sbarduno busnesau newydd a'r rhai sy'n ehangu. Mae Hwb Menter Ffocws y Drenewydd a Hwb Menter Ffocws Caerfyrddin yn cael eu hariannu'n rhannol gan Gronfa Datblygu Rhanbarthol Ewrop trwy Lywodraeth Cymru
Mae'r digwyddiadau a ddarperir neu a gynhelir gan raglen Hybiau Menter Ffocws Llywodraeth Cymru am ddim ac yn agored i bobl o bob oedran, ond rhaid archebu lle ymlaen llaw. Mae'r niferoedd yn brin a disgwyliwn alw mawr am lefydd, felly archebwch yn gynnar i ddiogelu'ch lle.
Focus Enterprise Hubs are an innovative space to incubate and accelerate new, and growing businesses. Focus Newtown and Focus Carmarthen Enterprise Hubs are part funded by the European Regional Development Fund through the Welsh Government
Events delivered or hosted by the Focus Enterprise Hubs programme for the Welsh Government are free and open to all ages but must be booked in advance. Please be advised that numbers are limited and we expect high demand for places, so book early to secure your place.