Description
Why do people do what they do? From our own individual perspectives it is easy to make simplistic assumptions about what drives people towards certain behaviours. By scratching the surface we can explore a surprising and complex suite of motivations and model our campaigns and incentives accordingly.
You will
Gain insight into the psychological and sociological drivers of individual behaviours

Challenge preconceptions of what motivates people to take action
Speaker Information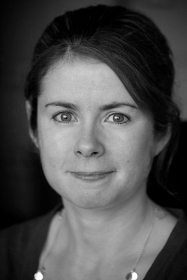 PROF. LORRAINE WHITMARSH is an environmental psychologist, specialising in perceptions and behaviour in relation to climate change, energy and transport, based in the School of Psychology at Cardiff University. She is also partner coordinator for the Tyndall Centre for Climate Change Research. She regularly advises governmental and other organisations on environmental behaviour change and communications. Her research projects have included studies of energy efficiency behaviours, electric vehicle use, carrier bag reuse, perceptions of smart homes and smart grids, and responses to climate change.
DR NICK BANKS is a social researcher specialising in social dimensions of energy consumption but has also served his time working on more technical projects including energy and environmental audits and implementation of environmental management systems. Most recently he has been involved in a number of projects which explore organisational decisionmaking with respect to energy efficiency and environmental issues including the C-tech project where Nick is responsible for designing a toolkit to help facilities managers engage with building occupants.
SESSION CHAIR DEE SMART co-ordinates community and public engagement at University of the West of England, Bristol. She is involved in developing organizational capacity to do effective stakeholder and public engagement. She also curates and co-ordinates UWE's involvement in large-scale public events and festivals, from local to international ones. This varied role helps bring together researchers, students, external organisations and members of the public. Prior to this role she headed Royal West of England Academy, one of Bristol's leading visual arts organisations and a registered museum, where she was responsible for all aspects of running the venue, including developing partnerships and increasing audience participation. Dee is a member of the Bristol Natural History Consortium Steering Group and takes an active role in the Consortium's activities.
Special thanks to our sponsors ESRC for supporting this session.
---
Conference Information
This toolbox session is part of Communicate 2016: Swapping Spectacles. Communicate is the UK's annual, two-day conference for environmental communicators. For full conference rates, programme and bookings please visit www.communicatenow.org.uk
OR
if you would like to book on to this session only please continue through the Eventbrite process to booking and payment. Please access single sessions via the Conservation Education Centre entrance on Guthrie Road - do not queue up with the zoo guests at the main entrance.
CLICK HERE FOR THE TWO-DAY PROGRAMME AND FULL CONFERENCE TICKETS