Description
Why do people do what they do? From our own individual perspectives it is easy to make simplistic assumptions about what drives people towards certain behaviours. By scratching the surface we can explore a surprising and complex suite of motivations and model our campaigns and incentives accordingly.
You will
Gain insight into the psychological and sociological drivers of individual behaviours

Challenge preconceptions of what motivates people to take action
Speaker Information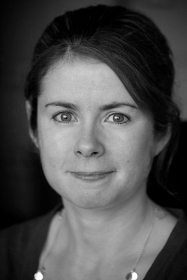 PROF. LORRAINE WHITMARSH is an environmental psychologist, specialising in perceptions and behaviour in relation to climate change, energy and transport, based in the School of Psychology at Cardiff University. She is also partner coordinator for the Tyndall Centre for Climate Change Research. She regularly advises governmental and other organisations on environmental behaviour change and communications. Her research projects have included studies of energy efficiency behaviours, electric vehicle use, carrier bag reuse, perceptions of smart homes and smart grids, and responses to climate change.
Special thanks to our sponsors ESRC for supporting this session.
Conference Information
This toolbox session is part of Communicate 2016: Swapping Spectacles. Communicate is the UK's annual, two-day conference for environmental communicators. For full conference rates, programme and bookings please visit www.communicatenow.org.uk
OR
if you would like to book on to this session only please continue through the Eventbrite process to booking and payment. Please access single sessions via the Conservation Education Centre entrance on Guthrie Road - do not queue up with the zoo guests at the main entrance.
CLICK HERE FOR THE TWO-DAY PROGRAMME AND FULL CONFERENCE TICKETS