'MWA!' brings together the very best of the UK's 'On The Edge!' Motorsports under one roof & in the Live Action Arena..it's a Great Day Out!
About this event
'MWA!' brings together all types of Motorsport from around the UK & beyond! Watch our AWESOME Drifting & Oval Racing displays along with our fantastic 'edge of your seat' Stunt Show. Get out into the Live Action Arena in a Drift Taxi...if you dare! See our car displays covering all sorts of UK Motorsport including BTCC, RallyX, Stock Car, Hot Rod & Banger Racing, Speedway, Autograss, Truck & Pick Up Racing, Retro Road, Lady Racers, Junior Race Formulas & so much more! Take part in our 'Pit Stop Challenge' & various novelty events. Browse our 150+ trade stands for race parts, racewear, racing merchandise, retro race memorabilia, the latest technology gizmos & lots more!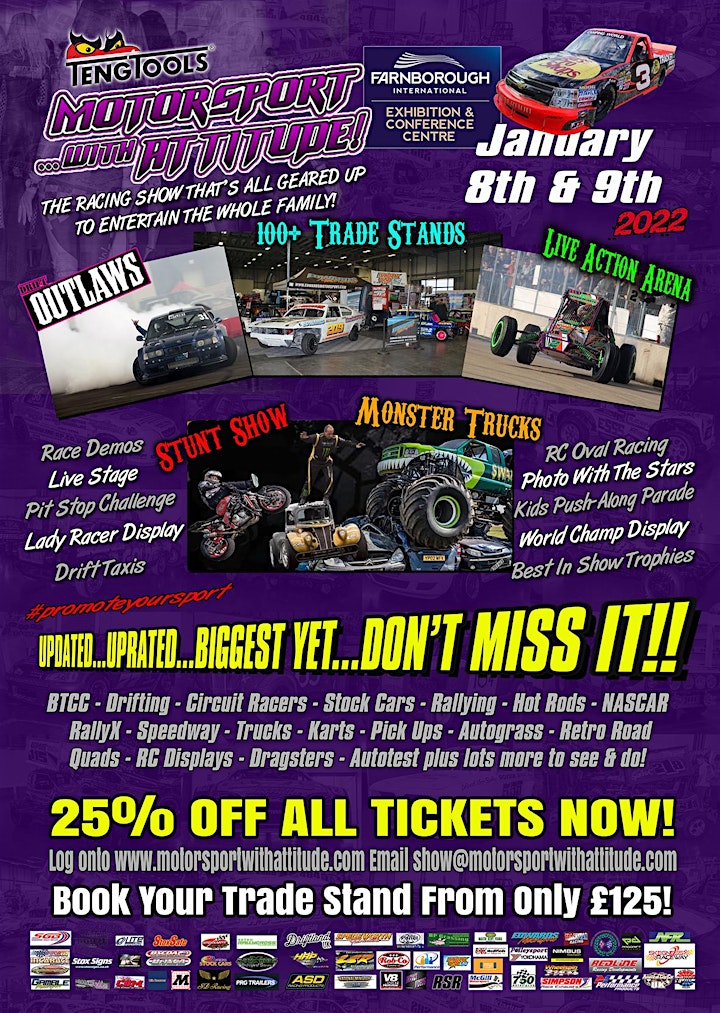 Organiser of MOTORSPORT ...WITH ATTITUDE!