Sales Have Ended
Registrations are closed
Don't miss the next Smart Citizens activity and sign-up to our Newsletter to get all the updates about our exciting and free events, workshops and training in digital design and fabrication! https://mailchi.mp/de161f116668/smart-citizens
Sales Have Ended
Registrations are closed
Don't miss the next Smart Citizens activity and sign-up to our Newsletter to get all the updates about our exciting and free events, workshops and training in digital design and fabrication! https://mailchi.mp/de161f116668/smart-citizens
Discover how to design and make moulds to create long-term, eco objects from waste plastic in this 2-part Smart Citizens workshop.
About this event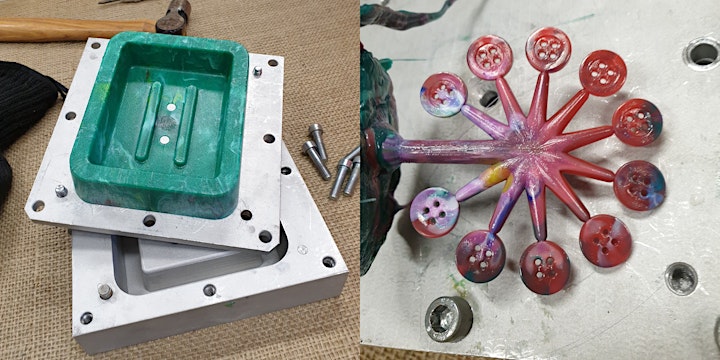 Dates: Thursday 8 & 15 July 2021
Venue: Fab Lab Plymouth (Plymouth College of Art, Tavistock Place, Plymouth, PL4 8AT, UK).
Skill Level: For beginners or intermediates
Join this 2-part, hands on workshop and discover the design and making process of mould making. Moulds are a useful way to quickly and efficiently create multiple objects using recycled materials such as waste plastic. Through this workshop you will learn how to design successful moulds for small eco objects, and make a mould using the 3D printer!
After the workshop, the moulds will be used by Precious Plastic Plymouth and Tavistock to create items out of waste plastic. This is done through a process known as injection moulding, where shredded plastic is heated until it melts and is then squeezed out of a nozzle into the mould.
Participants based in Devon (UK) will be prioritised. By signing up to this event you agree to attend both parts of the workshop. Please read the following details before booking this workshop.
Part 1 Workshop
Thursday 8 July, 6pm - 8:30pm, Fab Lab Plymouth (PL4 8AT)
In this Part 1 workshop you will explore the various eco objects you can create using a mould. We will encourage you to consider sustainable objects that can be used long-term, such as soap dishes. You will then begin designing a mould using the free open source design software, Autodesk Fusion 360.
Part 2 Workshop
Thursday 15 July, 6pm - 8:30pm, Fab Lab Plymouth (PL4 8AT)
In this Part 2 workshop you will learn how to turn designs into reality using digital fabrication. You will learn how to prepare designs for 3D printing using the software 'Cura', and begin 3D printing the moulds!
Who is this training for?
This free 2-part workshop is open to everyone. It is perfect for those wanting to gain new skills in digital design and fabrication, and those wanting to discover how to design small objects for long-term use. No previous experience is required.
COVID-19 - Lateral Flow Test Requirements
Plymouth College of Art are following Government guidance to help safeguard all members of our community. To attend this in-person workshop at Fab Lab Plymouth, it is strongly advised that you take two rapid Lateral Flow tests (three days apart) and secure two negative test results before attending each workshop, with the last test to be taken 24 hours before the session. These tests can be accessed for free, and can be booked here, are widely available to order online for home delivery, or to collect in person from sites such as the Guildhall in the centre of Plymouth.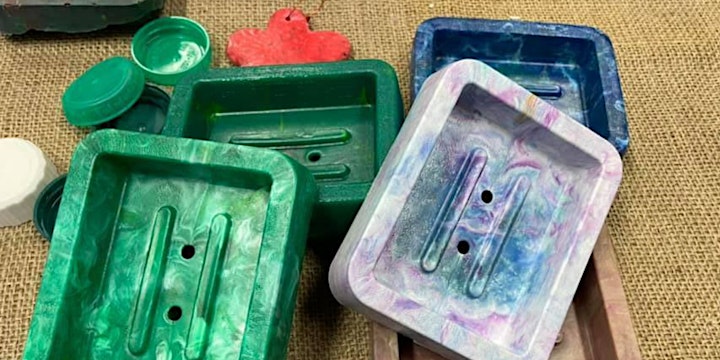 Digital Badges
By taking part in this workshop, you will gain a Smart Citizens Digital Badge that can be added to your CV, email signature or LinkedIn profile to highlight your new skills in digital design and fabrication.
Registration alternative
If you prefer to register for this event via video call, would like to request an alternative registration format or require any assistance with your application, please contact Sophie by email sheaddon@pca.ac.uk
Everyone welcome
We are committed to making our events and opportunities accessible to everyone. If there are any access requirements that would assist your participation in this programme, please let us know when completing the registration form and our team will endeavour to accommodate these where practicable for us to do so.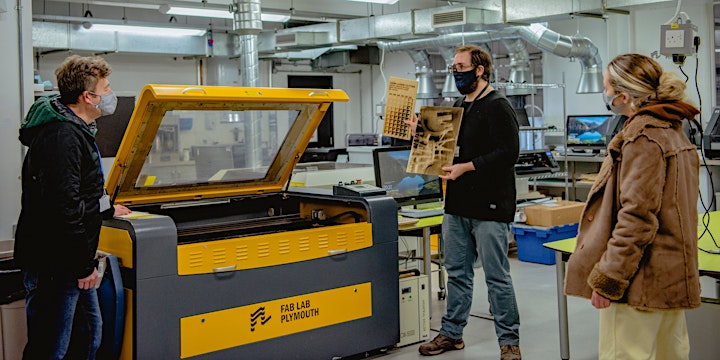 About the Smart Citizens Programme
Smart Citizens is a programme of free events, workshops and training in digital design and fabrication based at Fab Lab Plymouth. Connecting citizens and enterprises with digital technologies skills, the programme empowers a community of citizen makers and champions innovative design solutions to create a more sustainable Plymouth.
Want to hear about future events and opportunities? Sign up to the Smart Citizens Newsletter and visit our website.
The Smart Citizens Programme is part of the iMayflower project and has been supported by The Department for Digital, Culture, Media and Sport, who fund the Cultural Development Fund, which is administered by Arts Council England.
About Precious Plastic Plymouth and Tavistock
"Our vision is of a world where creative energy drives environmental change.
Our mission is to provide a tool for local recycling and creative engagement to empower the community to live sustainably."
Precious Plastic Plymouth and Tavistock is part of a global Precious Plastic movement which uses low tech, open source machinery in artisan plastic recycling. By shredding plastic, heating it and remoulding it into new useful/artistic creations, Precious Plastic Plymouth & Tavistock aim to recycle plastic which is otherwise difficult to recycle and reduce transport and other associated costs by recycling locally. Through this initiative they bring the community together, engage with recycling and plastic waste issues and get creative. Learn more.
Organiser of Mould Making for Eco Objects: 2-Part Workshop
Smart Citizens is opening Fab Lab Plymouth to communities. The programme offers workshops to design and make almost anything, tech & sustainability talks, community meet-ups, and training in digital design and fabrication.
All the activities are free and open to all! Here is the link to our newsletter sign-up