Sales Have Ended
Registrations are closed
Unfortunately ticket sales have now been closed. Do keep an eye out for our next event.
Sales Have Ended
Registrations are closed
Unfortunately ticket sales have now been closed. Do keep an eye out for our next event.
Want to know why North Carolina should be on your travel radar?
About this Event
Join us from 19:00 to 20:00 (GMT) on Tuesday 9 March to hear from a panel of expert guests who will be discussing all things North Carolina. This is a coastal state with a fascinating heritage and so much to offer the inquisitive traveller, a place where imaginative chefs are bringing the region's amazing food to the fore; where beaches, mountains, waterfalls and lakes are just waiting to be discovered; and, of course, where visitors can learn about the surprising history of moonshine and how it's evolved into something pretty special.
From hiking through the beautiful Blue Ridge Mountains or on the Appalachian Trail to following barbecue trails to eat your way across the whole state, not to mention bluegrass music, craft beer, sea turtle-spotting and the growth of the Civil Rights Movement — North Carolina has all this and more. We'll talk about farm-to-table eating in restaurants and diners all over the state, where to hear everything from mountain music to rock, the most amazing natural places to explore and everything in between.
We'll talk about vineyards and gourmet spots, as well as surfing, kayaking and cycling adventures and the state's incredible history — from Cherokee Indians to Bluebeard, the first ever flight and the ghostly tale of the lost colony. We'll make sure you come away with some top tips to help you plan inspiring itineraries and reveal ways to enjoy the spirit of North Carolina from home and get in the mood for travel again.
Travel Geeks is just an hour long; it offers you the chance to hear from our experts as well as join in the lively debate.
Travel Geeks panellist, chef and musician Cheetie Kumar has curated a Spotify playlist of music by North Carolina artists to get you in the right frame of mind for the event — we'll send you the link once you've booked your ticket.
Register now to join us from 19:00 to 20:00(GMT) on Tuesday 9 March.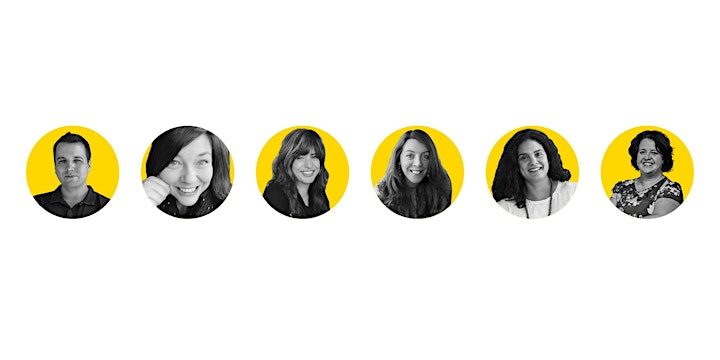 The Panel
Emma John
Emma is the author of Wayfaring Stranger: A Musical Journey in the American South, which was named one of Newsweek's Travel Books of the Decade last year. It follows her journeys playing bluegrass fiddle in the hills of North Carolina; The Observer wrote of it, 'if someone doesn't make a film out of this, they'll have missed a 'picking' trick.' As an award-winning journalist for The Guardian, among other publications, Emma covers travel, the arts and sport, and her first book, Following On: A Memoir of Teenage Obsession and Terrible Cricket (Bloomsbury), was named Wisden Book of the Year in 2017. Her latest book, Self-Contained: Scenes from A Single Life, will be published by Octopus in May.
Cheetie Kumar
As a child in India, Cheetie could often be found in the kitchen with her mother and grandmother, watching and learning as they prepared daily meals. At the age of eight, she moved with her family to New York, settling in the Bronx. There, Cheetie was exposed to new cultures, flavours and food. She's a self-taught cook who studied recipes while pursuing a career as a guitarist in The Cherry Valence and more recently Birds of Avalon, alongside her husband and business partner, Paul Siler. Upon moving to North Carolina, she embraced the area's renowned produce and incorporated seasonally evolving foods to fit her multicultural menus at the restaurant she owns, Garland. She was a semi-finalist for the James Beard Award's 'Best Chef: Southeast' every year from 2017-2020 and a finalist in 2020.
Christina Riley & Carl Hedinger
Carl Hedinger and Christina Riley are the travel bloggers behind NC Tripping and its sister site Travel Through Life. After years of living abroad, they settled in North Carolina around five years ago. From their base in Durham, they've shared more than 100 guides on their blog about their favourite places to visit in North Carolina, along with stories on the people and everything else about the Tar Heel State.
Margo Knight Metzger
Margo Knight Metzger is a strategic public relations consultant focused on tourism, hospitality, food and beverage and currently leads the PR efforts for Visit North Carolina. Before starting her own business, she was marketing director at Our State magazine. Prior to that, she was executive director of the North Carolina Craft Brewers Guild and the North Carolina Wine and Grape Council. She lives with her husband, two children and seven chickens in Raleigh, where they also own a bicycle shop — which serves beer, of course.
Jo Fletcher-Cross
Jo is a contributing editor at National Geographic Traveller (UK), and is particularly enthusiastic about food, art, theatre, Eurovision, comedy and Dolly Parton.