Move the Needle - Stop Self Sabotage, Take Confident Action On Your Goals
3 Day workshop to STOP Self Sabotage, take action with unwavering Confidence and Move the Needle on your Next Level business Goals.
About this event
Do you want to do a launch or get to your next level goal in your business but find yourself procrastinating or waiting for everything to be perfect?
You may be experiencing that niggling self-doubt or indulging on some negative self-talk.
As a result you don't seem to be getting anywhere or you give up too quickly and jump onto something else.
Self Sabotage can show up in many different ways that you may not even realise.
But your results are moving at a snail's pace.
You're getting in your own way, not taking the action that matters and generates income or don't even really know where to start.
If you're serious about taking your business off the ground running to get to the next level, I invite you to my next workshop so you can really Move the Needle.
All it takes is a micro-commitment from you to register and show up.
In this free 3 day workshop you will...
1. STOP Self Sabotage, reprogram your mind to be a Confident Action Taker towards creating Success.
2. Get Crystal Clear Clarity on your launch/ goals.
3. Create a Success Roadmap.
The only thing that stands between you and your Success, is YOU.
Time to get out of your own way so you can Move the Needle.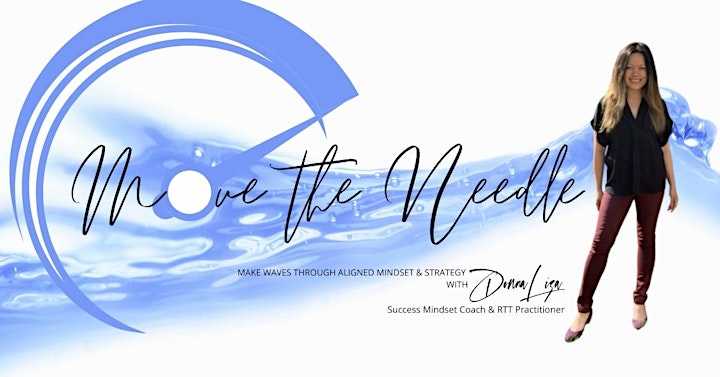 Organiser of Move the Needle - Stop Self Sabotage, Take Confident Action On Your Goals