Caroline Williams explores the emerging science of how movement opens up a hotline to our minds. Talk, Q&A + book signing
About this event
Did you know that walking can improve your cognitive skills? That strengthening your muscular core reduces anxiety? That light stretching can combat a whole host of mental and bodily ailments, from stress to inflammation? We all know that exercise changes the way you think and feel. But scientists are just starting to discover exactly how it works.
Interviewing researchers and practitioners around the world, she reveals how you can work your body to improve your mind. As lockdown throws us back on our own mental and physical resources, there is no better time to take control of how you think and feel.
"Our bodies are designed to be in motion, and our minds suffer when they aren't. Move! is science writing at its absolute best: lucid, informative, authoritative, fascinating - and very very important" -- Guy Claxton, author ― Intelligence In The Flesh
This is part of the 'Well Read Mind' season of events curated by Hungerford Bookshop & Hungerford Hub.
Caroline will be giving a talk in person, followed by the opportunity to ask questions and get a copy of the book Move! signed if you wish. This free event is a must for anyone who is interested in how movement affects our minds.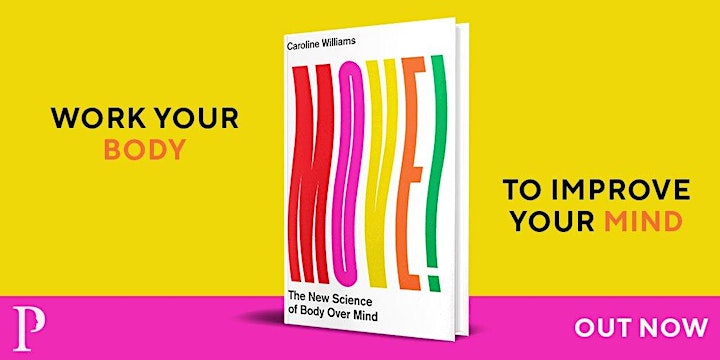 Organiser of Move! The New Science of Body Over Mind (part of The Well Read Mind Season)
The award-winning Hungerford Bookshop can be found in our beautiful listed building at the heart of our historic town. You won't experience algorithms here. What we do offer is knowledge, personal recommendations, the chance to hear from the authors themselves and the joyful serendipity of discovering a title you never expected.