Description
Learn sure-fire tips on how to deliver a compelling pitch. Perfect for professionals who want to stand out in the fast-paced world of business

.


COFFEE / 11:30-12:00


WORKSHOP & LUNCH (PROVIDED) / 12:00-1:00
Whether you want to attract funding, present the findings of a report or impress new clients, knowing how to hold the attention of an audience is an essential skill in business. Led by innovation strategist Jonas Altman, this high-impact lunch and learn covers the key components and competencies that make a great presentation.

This is a modified workshop that Jonas delivers to The Guardian. You'll learn storytelling tips to keep your audience interested and body language tricks to make you a more confident and persuasive speaker. With advice on creating and delivering rapid-fire pitches, it's perfect for professionals and entrepreneurs that want to get people to adopt their ideas.


CONTENT / TAKEAWAYS
The fundamentals of planning, preparing, and presenting a strong business pitch
Rapid-fire pitches: how to make a great case instantly
The four key ingredients of a perfect pitch
Essential practices for a compelling presentation
How body language affects an audience
Injecting storytelling and initiating a conversation


FACILITATOR / JONAS ALTMAN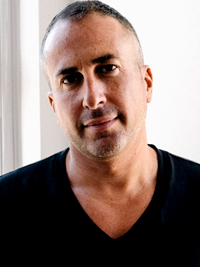 Jonas is a managing partner at award-winning innovation firm Social Fabric. He has worked with clients including Sony Music, Google, and the BBC, and has coached businesses to win on BBC's Dragon's Den and get into Y Combinator. He's an international speaker, regular advisor to businesses on launching new ventures, and is an adjunct professor in innovation and entrepreneurship at UBC Sauder School of Business. Passionate about design, business and the future of work - Jonas is penning his second book as well as contributes to The Guardian, Inc.com, Huffington Post, and Quartz.

*A HEALTHY LUNCH IS PROVIDED

*LIMITED 10 SPACES FOR THIS EVENT - book early!
Special offer early bird tickets are just $25