A friendly beginners mindfulness course, designed to help you enjoy the benefits of gentle movement and bring a sense of calm to your week!
About this event
Join us for some gentle movement, mindfulness, and much-needed grounding and relaxation from the comfort of your own living room!
Movement and Mindfulness is a free 6 week online mindfulness course led by local Yoga and Mindfulness Teacher Kat Rooney has been specially designed for our Enjoying Derbyshire programme to help you enjoy the benefits of gentle movement and bring a sense of calm and happiness to your week! Each session with have a different theme which ultimately will provide you with a toolkit of calming grounding techniques.
You can join us for the full 6 week group course, or just for individual sessions, it's completely up to you! - The Zoom Link is the same for every session.
Course Dates: Wednesdays: 26th May, 2nd June, 9th June, 16th June, BREAK, 30th June, 7th July 2021 at 10-11am
Please make a note of these dates in your diary (and in particular please note the week's break where there will not be a session on the 23rd June) and you will soon receive a confirmation email from Eventbrite which will contain the Zoom link and other details you require for the course toward the bottom of the email.
See you next Wednesday at 10.00am!
Time: 10-11am
Location: Online via Zoom - A link will be sent to you
---------------------------------------------------------------------------
This friendly and enjoyable 6 week group is part of Derbyshire Mind's Enjoying Derbyshire community wellbeing programme and so is aimed at people living in Derby or Derbyshire with a mild to moderate mental health condition or who are currently feeling anxious, isolated, or low, particularly as a result of lockdown.
If you have any questions, please contact the Derbyshire Mind community team on community@derbyshiremind.org.uk
You can learn more about Derbyshire Mind and the Enjoying Derbyshire wellbeing programme by visiting: www.derbyshiremind.org.uk/wellbeing-programme
You can learn more about Kat Rooney and her approach by visiting her website: www.facebook.com/katrooneyyogaandmindfulness
----------------------------------------------------------------------------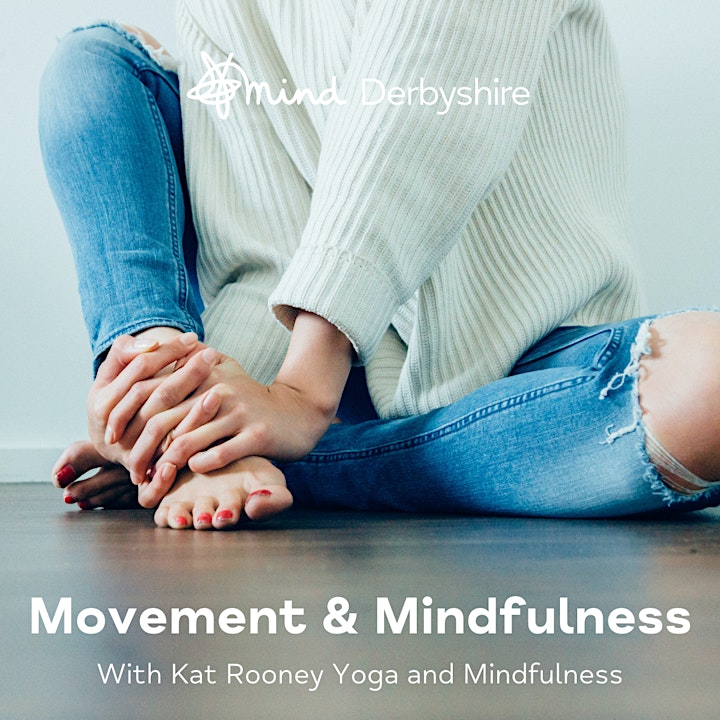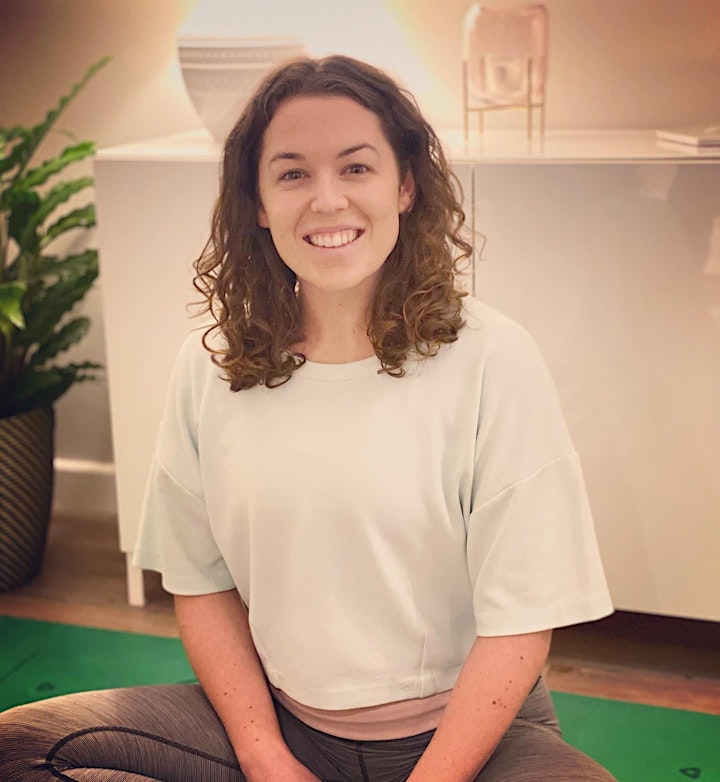 Organiser of Movement and Mindfulness - All May-July Weekly Sessions
Derbyshire Mind is one of a federated network of local Mind charities across the country. Our focus is on improving mental health and wellbeing for people across Derbyshire and Derby City. We provide a range of advocacy and community wellbeing services designed to support people with mental health problems and without. We are committed to developing innovative and responsive services which further promote mental health awareness and wellbeing.