Description
Booking is now open for my next day of Workshops with priority given to those booking in for both sessions at a discounted rate of £35. Please contact me directly to book in for the morning or afternoon session individually.
1030 - 1300: Movement (£25 or £35 for both)
Physical postures that take us through the four week cycle of the moon and / or our phases of menstruation
Breathing exercises, chanting practices and meditations to relax / revive / root us, as required
1400 - 1530: Magic (£15 or £35 for both)
A journey through the senses that helps us to understand, appreciate and enjoy our creative energy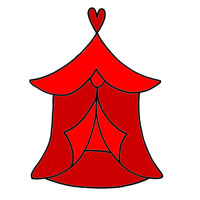 I am very happy for any male yogis to join the morning session, as I think it is useful for us all to understand the different energy levels, moods, needs and wants throughout a woman's phases (and, as all beings are cyclical and affected by the rhythms of life there is learning for the men too!)
I would like to keep the afternoon session for women only, though - and then it is at the discretion of each woman to share what they want, and indeed if / when they want, to do so outwith the circle.
Please let me know if you are interested in coming along, and if you would like to take anyone with you - and come back to me if you have any queries on the above or specific requests for the day.
Full joining instructions will be provided nearer the time, but rough guidelines are:
wear comfortable and stretchy clothing, and take cosy socks and layers

bring a blanket and a cushion

bring notebook / paper and pens

take a water bottle, a mug for hot drinks and a light lunch or snacks