Description
Moving in the Light – Cultivating Miraculous Qi for Healing and Living
Jason Chan
A Transformative and Interactive Seminar with Qi Gong Instruction and Guided Meditation for Personal Empowerment and Healing.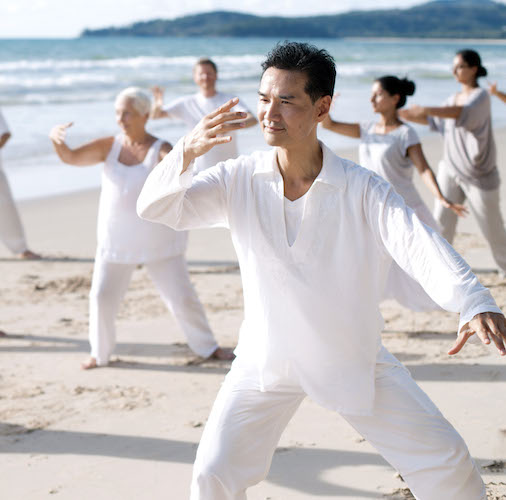 Drawing on his many years of experience in teaching Tai Chi, Qi Gong, Meditation and spiritual practice, Jason Chan will lead this session on self-empowerment and healing.
You will join him in the exploration of the THREE HEALING PRINCIPLES OF LIFE:
1. POWER OF LIFE
: Learn how to 'Move like a Great River'. Cultivate the Qi healing power in nature and in life, Transform impure and stagnated sick Qi into vibrant Qi.
Jason will lead you in the INFINITE CHI KUNG GOLDEN SUN SEQUENCE. You will have the opportunity to connect to the power, grace and beauty of Chi Kung and to experience first hand the Qi that is the foundation of our true life power
2. LOVE OF LIFE: This is more than a positive attitude and behaviour. Actually, it is the very essence of existence. Our natural state is love and it is by clearing the obstacles in our life that we can experience a continual love energy presence, where miracles happen spontaneously
3. WISDOM OF LIFE: The absence of sanity is insanity. The absence of health is sickness. The absence of wisdom is confusion and constant conflict. So be still like a great mountain. This wisdom is still in all of us. Let us reconnect to our innate universal intelligence, starting with our open heart and mind.
We can no longer wait for the world to change… it's time for us to become the change we want to see, both within ourselves and in our world. Learn how to harness the power of Qi, raise your vibration and deepen into your true self. Turn your dreams into reality and become a radiant joyful presence in the world.
This session will be useful for your own personal journey of empowerment and healing. It will also be of great assistance to those who work in healing and caring professions. Learn how to build a foundation where you can maintain your own vitality, health and wellbeing while being an effective source of support for others.
Teaching from a universal perspective, Jason's approach is compatible with any spiritual practice or internal art that you currently do. His teaching comes from the essence of the absolute truth that underlies all genuine spiritual practices.

As Jason rarely teaches in London, this is a special one-off opportunity to benefit from his in depth experience of energy healing and his unique Infinite Arts.

No matter if you have never done Tai Chi or Qi Gong before, of if you have practicing them for many years, all are welcome and all can benefit from Jason's unique perspective on these arts.


Places are limited and will go fast so don't miss this great opportunity and book your place now for 28th June!
For more information please contact Alex at alexjacobsacupuncture@gmail.com