Description
Moving the Business and Human Rights Agenda Forward: Beyond the Treaty
The introduction of the United Nations Guiding Principles on Business and Human Rights in 2011 made considerable progress in defining the human rights responsibilities of business. However, since then progress on moving the business and human rights agenda forward has been stilted at the international level. As a result, norms for business responsibility for human rights remain mostly couched in negative responsibilities – that is to 'do no harm' – apart from responsibilities of due diligence. At the same time, newspaper headlines warn of gig economy workers being exploited, supply chains in diverse industries from fashion to tuna using slave labour, and artificial intelligence being used to divide communities and deny human rights. It is thus clear that more must be done.
One possibility of shifting the agenda forward is through the rapidly progressing binding business and human rights treaty. Yet the treaty poses its own challenges, such as in regards to scope, definitions of liability, and political commitment, among others.
This event presents an opportunity for a distinguished panel of speakers to debate and consider how best to move the business and human rights agenda forward. Should the international community rely on the treaty to better define norms at the international level? If so, how should this be done? Or are there other innovations, such as those occurring at the domestic level, that are more suitable for better defining business responsibilities for human rights?
Come join us for a healthy and spirited debate on how best to propel the business and human rights agenda forward.
This event is organised in partnership with: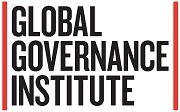 About the Speakers
Chaired by Dr. Barnali Choudhury (UCL Laws)
Surya Deva is an Associate Professor of Law at City University of Hong Kong and a Member of the United Nations Working Group on Business and Human Rights. Professor Deva has published extensively in the area of business and human rights including Building a Treaty on Business and Human Rights: Context and Contours (Cambridge, 2017) and Human Rights Obligations of Business: Beyond the Corporate Responsibility to Respect? (Cambridge, 2013), among others. He is a founding Editor-in-Chief of the Business and Human Rights Journal, published by Cambridge University Press, and is a Member of the Executive Committee of the International Association of Constitutional Law.
Carlos Lopez is a Senior Legal Adviser, Business and Human Rights, at the International Commission of Jurists. Mr. Lopez previously worked at the UN Office of the High Commissioner for Human Rights and Food and Agricultural Organisation of the UN, as well as for several international human rights organizations and national human rights NGOs. He holds a PhD and Masters in public international law from the Graduate Institute of International Studies and a law degree from the Catholic University of Peru.
Claire Methven O'Brien is Chief Adviser, Business and Human Rights, at the Danish Institute for Human Rights. She is an Honorary Lecturer at the University of St. Andrews School of Management and a Visiting Lecturer at the University of Glasgow's Adam Smith Business School. Her recent publications include the Council of Europe's Business and Human Rights: A Handbook for Legal Practitioners (2019) and Public Procurement and Human Rights: Opportunities, Risks and Dilemmas for the State as Buyer (2019, Edward Elgar). She leads a EUR1.25m funded research programme, Realising the Sustainable Development Goals: The role of responsible business.