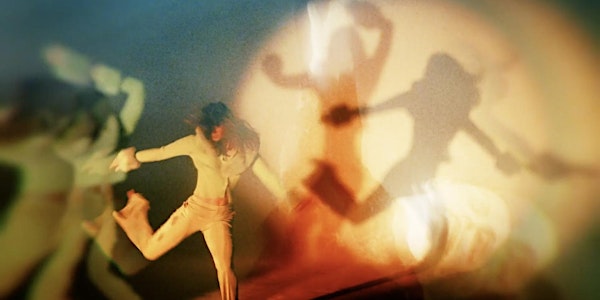 Moving Through | A Collection of Short Films
Location
Bermondsey Project Space
185 Bermondsey Street
#183
London
SE1 3UW
United Kingdom
A presentation of the work of three film-makers who use dance and movement as a vehicle for emotional exploration
About this event
Bermondsey Project Space presents a collection of short films by, Yolanda Y. Liou, Candice Lo and Issy Wharton.
These three film makers share an interest in dance and movement-based practices as a tool for emotional exploration and connection.
Programme:
Dooes open at 4pm
Screenings 4.30 - 5.15pm
Talk and Q&A with the film makers 5.15 - 6pm
Featuring:
illusion (2022) - PREMIERE by Yolanda Y. Liou
Entangled (2021) by Yolanda Y. Liou
Flow (2015) by Yolanda Y. Liou
Split (2018) by Yolanda Y. Liou
Bodies of Water (2020) by Issy Wharton
Swelter (2019) by Issy Wharton and Tina Zoelln ( Trigger warning: Sensitive subject matter - anxiety)
moment 2 moment (2022) by Issy Wharton
The Tinted Bloom by Candice Lo ( Trigger warning: contains references to sexual assault and harassment)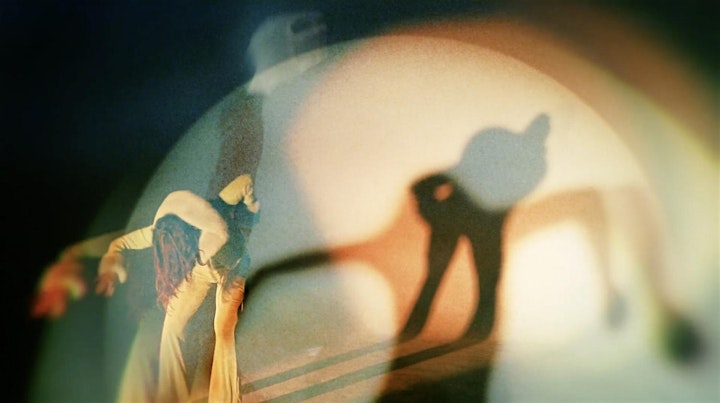 Yolanda Y. Liou
Yolanda Y. Liou is a Taiwanese born director and photographer. She works with digital, analogue and collage. Her interests lie in the human form, movement and challenging how we perceive norms, with a focus on atmosphere, environment and an underlying narrative suggested within and outside the frame.
Her work has been featured on the BBC, in The Guardian, British Journal of Photography and i-D among others and she was awarded the Taylor Wessing Photographic Portrait Prize in 2020.
She's currently based in London & Brighton.
illusion (2022) - PREMIERE
When dance becomes rapture in the haze of a rave.
Structured around a single, slow-motion take of dancer Xristina Prompona, the multilayered editing approach suspends the viewer in an immersive flow of ecstatic motion. Music is by TA2MI, a buddhist priest, music producer and hip hop DJ from Japan.
The edit eschews visible cuts and replaces them with multiple superimpositions, evoking projection visuals for live stage performance.
Music: TA2MI
Director: Yolanda Y. Liou
Performance: Xristina Prompona
Camera: Scott Buxton, Yolanda Y. Liou
Edit & Post: Tim Grabham
Issy Wharton
Issy Wharton is a media artist based in Manchester who graduated from Goldsmiths University of London. She is interested in multi-disciplinary practice; integrating performance, sculpture, film and photography.
Bodies of Water
Bodies of water is an experimental movement piece filmed in the Canary Islands. The piece explores the playful relationship between nature and human and how we are constantly in connection. It rejects the idea that nature is dualistically opposed to the body
Swelter
SWELTER is an experimental movement piece that places a focus on the physical presence of anxiety. The film takes the viewer through the stages of an anxiety attack (from when the anxious feelings start to surface, to the recovery stage) expressed via dance / movement and contact improvisation. This narrative was born through the collection of interviews with suffers of anxiety attacks and personal reflections (veering away from a subjective experience). The film hopes to challenge the mind – body dualism, and the fact that the body is often seen as a docile substance attached to the mind. Rather the mind and body are constantly affecting and leaking into one another.
moment 2 moment
Dancer- Yelena lashimba
Assistan- Cal Freeman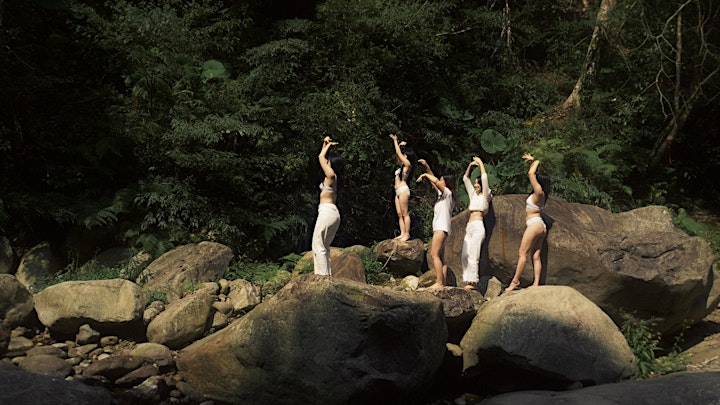 Candice Lo
Candice Lo is a Taiwan-born, London based director and filmmaker whose work is visually poetic, conceptual and original. She draws inspiration from female empowerment, day-to-day experiences, creative culture, combined with genuine storytelling to bring the audience on a journey of intimate connection within themselves; continues to bring a fresh, original voice to the world of film and advertising.
Tainted Bloom
Of her film Tainted Bloom Lo says
" It is an intimate, personal, self-portrait short film project that expresses my feelings and journey of healing as a survivor of school sexual harassment, and assault which happened when I was 14 years-old. The intention of creating this short film is to share my story, to reconcile with trauma, self-forgiveness, retrieve the peacefulness within; which is one of the reason I decided to film it back in Taiwan, revisited the school after 16 years, seeing the places where the event took place and tried to filmed around. Is emotional, traumatising but I am glad I finally got the courage to face it. I'm hoping by sharing my story through the lens of visual storytelling will give more survivors the courage to open up, come forward, seek help and use their voices to make noise for this long-standing issue of gender inequality in any way possible. Only by sharing our stories, there is the possibility of improvement, silence is not a golden getaway and don't let the victims around you be silent."