John Englander, Sea Level and Climate Change Expert, and author of 'Moving to Higher Ground: Rising Sea Level and the Path Forward' (2021)
About this event
Around the world, rising sea level threatens coastal communities. Sea level rise is now unstoppable, requiring bold planning to avoid catastrophe. Though often seen as an environmental issue, its more about our national security, the economy and the impacts on our homes and communities.
Professor Trevor Hoey, Director of the Centre for Flood Risk and Resilience at Brunel Univeristy London welcomes John Englander, Sea Level and Climate Change Expert, and author of Moving to Higher Ground: Rising Sea Level and the Path Forward (2021), who will lay out the latest scientific projections and present a visionary outlook for what we need to do now to curb the rising tide. Englander will explain how we – and future generations – can survive and even thrive!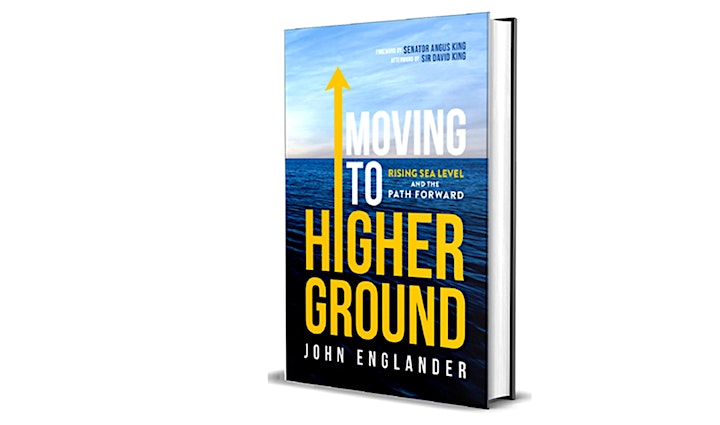 John Englander is a renowned oceanographer, multi-book author, speaker, and expert on climate change and sea level rise. His 2012 book, High Tide on Main Street explained the science in easy-to-understand terms. Politico listed it as one of the top fifty books to read.
His broad marine science background, coupled with explorations in Greenland and Antarctica, allows him to see the big-picture impacts of changing climate and rising sea level on society. Millions of people in the US and around the world have read his books, or heard his message through blogs and popular talks.
Englander is consistently rated as one of the best speakers on climate change and sea level rise, and works tirelessly to help communities understand why sea level will rise far higher than most can imagine. Quickly.
As a leading spokesperson for "intelligent adaptation", John is the foremost advocate that, globally, we must move to higher ground.

Join us in celebrating the world-class and challenge-led research carried out by our colleagues from across the University, in the inaugural Brunel Research Festival throughout the month of May. Showcasing the diverse impacts our research has on society, both in the UK and globally, the Festival is a celebration of our excellent disciplinary research, innovation and interdisciplinary activities across a packed programme of interesting activities.
Organiser of Moving to Higher Ground: Rising Sea Levels and the Path Forward
Brunel University London is a modern, forward thinking University based in Hillingdon in the west of London. We are heavily involved with our local community and run a wide range of events throughout the year that members of the public can get involved with, from public lectures on our research, to charity fundraising events and foreign language courses.