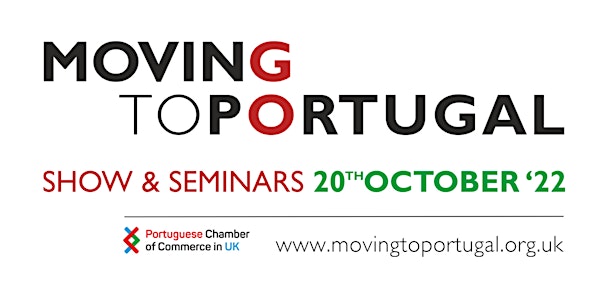 Moving to Portugal Show & Seminars - London, 20 October 2022
Location
Pestana Chelsea Bridge Hotel
354 Queenstown Road
London
SW11 8AE
United Kingdom
Moving to Portugal Show & Seminars, London
About this event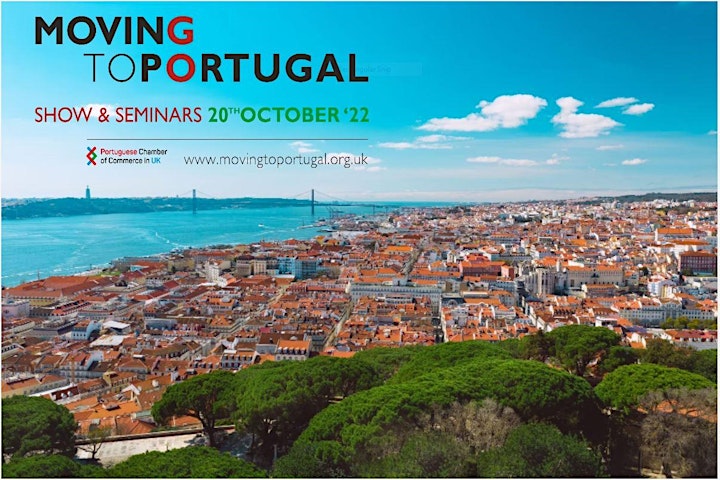 London, July 2022
Our live Moving to Portugal Show and Seminars are back in action  – so come and see us on 20th October 2022 in central London!
This one day event, which opens at 11am and closes at 8pm, mixes live seminar presentations and panel discussions with 20+ carefully selected exhibitors, who can give you all the information you need on how to make your business or lifestyle move to Portugal a success from day one.
You can learn all about the different visa, residency and tax options, and how daily life works in terms of jobs, schools, health and the cost of living.
If it's a quiet life you want, come and find out why retiring to Portugal makes good financial sense.
And if you're interested in living near the beach, want a country cottage to renovate or just a city centre apartment to spend weekends in, or if you want to buy a plot of land on which to build your dream home, we will have the answer for you.
Come and meet our exhibitors, see a wide range of properties for sale, and then plan your next visit to Portugal accordingly.
Our exhibitors will be on their stands all day and happy to talk to you!
About the seminars:
The first session of seminars begins at 12 midday. It will last for approx. 2 ½ hours with a coffee break in the middle.
The second (repeated) session of seminars will start at 4 pm and will last for approx. 2 ½ hours with a coffee break in the middle.
The seminars are free to attend but due to their popularity it is necessary to reserve your place in advance.
A complete list of seminar topics and speakers will be released in September 2022.
For more information, please email info@portuguese-chamber.org.uk
The seminar sessions will feature short (15 minute) expert presentations and panel discussions. Seminar topics will include:
The legal steps to buying a property in Portugal
Rural properties for sale and how the renovation process works
The new property hotspots in Portugal
Healthcare in Portugal
How to profit from your new property in Portugal – rental returns and investment returns
How to invest in Portugal to qualify for a Golden Visa
Tax, visa and residency options
Properties for sale in the different regions of Portugal
All the day's presentations will be recorded and posted on the Moving to Portugal webinar library, for viewing and/or downloading at any time.
See the video below for a quick visual guide to the show:
On the day at the Pestana Chelsea Bridge Hotel, London SW11:
The nearest Tube stations are Sloane Square and Battersea-Power-Station and limited (paid) car parking is available at the hotel.
(The hotel is a 12 minute walk from Battersea Power Station tube station and is on bus routes 452, 137 and 44 from the Sloane Square Station)
Official Portugal Media Partner
Open Media, publishers of Portugal Resident, the English-language newspaper
We are also encouraging our in-person visitors on the day to book one to one meetings in advance with our exhibitors, or to book a Zoom call or video call with them if you prefer not to attend in person.
For more information email us at info@portuguese-chamber.org.uk.