Multiple Dates
Moving Together UNAPOLOGETICALLY BLACK Therapeutic Yoga for Black people
Beautiful Black people of the African diaspora, join our free UNAPOLOGETICALLY BLACK, non-linear yoga, for Black joy & radical self-care
About this event
Black yoga teachers bring a genuine gift of uplifting, therapeutic yoga, held live online every Sunday, for Black Women, Black Men and Black non-binary people of African descent who are not White passing.
It's offered freely by Black Yoga teachers in London, UK, who really care about Black aliveness, Black joy and Black self-care.
To read our latest blog about the perception of the 'Strong Black woman' facing neglect and abuse. click here
To join a class this Saturday online or in person click here
☀️ 🧘🏾‍♂️ ☀️
We offer accessible, therapeutic yoga and meditation practices designed to release stress, cultivate joy and boost health. We energise our bodies without exhaustion. We stretch without 'mashing up' ourselves. We strengthen without 'brukking up ourselves'. We bring rhythm, free movement, calming restorative practices and empowering meditation to tend to our own wellbeing from the depths of our ancestral knowing.
We honour ourselves & each other in a loving, all Black space. I promise you a warm welcome and an hour of quality time together, where you are honoured and cherished just the way you are.
Our Unapologetically Black Yoga classes celebrate Black Joy and offer accessible practices for stress, anxiety, fatigue, loneliness, grief, and racial stress. Our classes also address joint care, muscle flexibility, physical fitness, cellular nutrition, IBS, menopause symptoms, pain relief, hypertension, heart health and much more.
Our practice is very different from what we call performance yoga, that sculpt you into set poses, perfected by the often bendy white teacher. This has no recognition of our body, our vibe, our discomfort, our ancestral vitality or our racialised scars.
You won't find the traditional yoga sequences or approaches here. We've developed many original, health enhancing sequences that support Black people to move with intuitive wisdom and choice over our body. We invite ease of movement to uplifting rhythms that affirm Blackness in all of our complex diversity. We celebrate the dynasty of the free, Black body in all of our skin tones, shapes, identities and abilities.
You really don't have to be fit, flexible, thin, look, or be a certain 'Black way', feel political, spiritual, or have done yoga before. All Black body identities, backgrounds and abilities are welcome to Unapologetically Black Yoga for Black People from the African diaspora.
You are invited to do what feels good for you (even if you want to simply rest in the belonging of this positive Black space) and to take away or add what feels right. Your wisdom and choice are priority here.
This is a unique expression of non-linear, trauma sensitive Yoga for Black people that addresses anti-Black racial trauma. We don't think you will find this anywhere else.
NOTE - You are respectfully required to have your camera on, and to be visible during the practice for our safe practice as a community & to be in presence with each other. Note everyone is generally looking at the teacher in speaker view, and not you. 🙏🏿
This Unapologetically Black Yoga practice is offered freely to Black people of the African diaspora. Thank you for all the gifts you give so freely to this world.
~ Oya Heart Warrior ~ 🙏🏿 Find out more about Unapologetically Black Yoga here
Why Black only spaces? - see My Grandmother's Hands - By Resmaa Menakem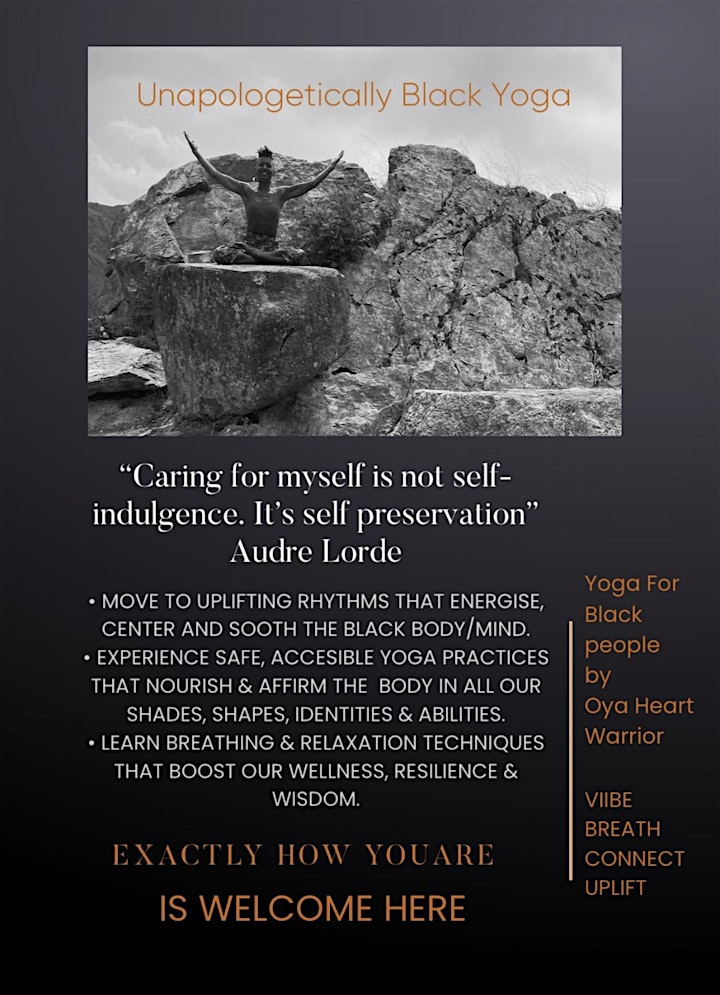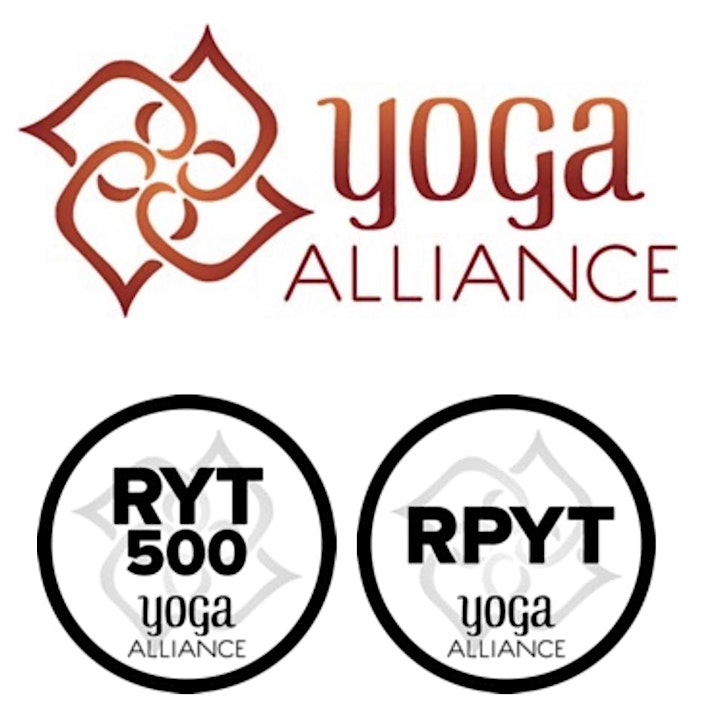 Organiser of Moving Together UNAPOLOGETICALLY BLACK Therapeutic Yoga for Black people
I founded Unapologetically Black Yoga to build compassionate spaces for Black people of African descent to feel a deep sense of belonging and move and breathe freely. As an experienced, racial trauma, trained yoga teacher, I believe it is vital to have choice and non linear movements to give the Black body a felt sense of freedom. My studies in advanced yoga therapy brings a perspective of holistic wellbeing rather than body sculpting and over stretching to my practice. As a somatic dancer, I believe the body can guide us into healing and liberation when we allow it to move us.
I have worked as a therapist in mental health for many years, specialising in Black people's mental health experience and VAWG. I proudly integrate my African, Caribbean & Black British heritage into my free movement and yoga philosophy. I am a life long student of meditation and sacred dance. I believe in the powerful wisdom of our heart and the truth in our body, to bring us home to our highest state of balance and wellbeing.
Sometimes I wobble in tree pose.
Sometimes I have hot flushes as I steer through my second spring.
Sometimes I sing when I'm not listening to the reasons not to.
Https://unapologeticallyblackyoga.co.uk/