Location
Haus der Industrie
Schwarzenbergplatz 4
1030 Wien
Austria
About this event
The Vienna Royal Orchestra presents the masterworks of renowned Austrian composers.
Accompanied by Viennese opera singers, the Vienna Royal Orchestra interprets this "most charming"music in one of the most magnificient buildings of the imperial era.
To maintain the tradition, the Vienna Royal Orchestra was founded by the members and substitutes of the great Viennese orchestras. The WRO, consisting of more than 150 artists, is one of the absolute top of the Viennese music scene.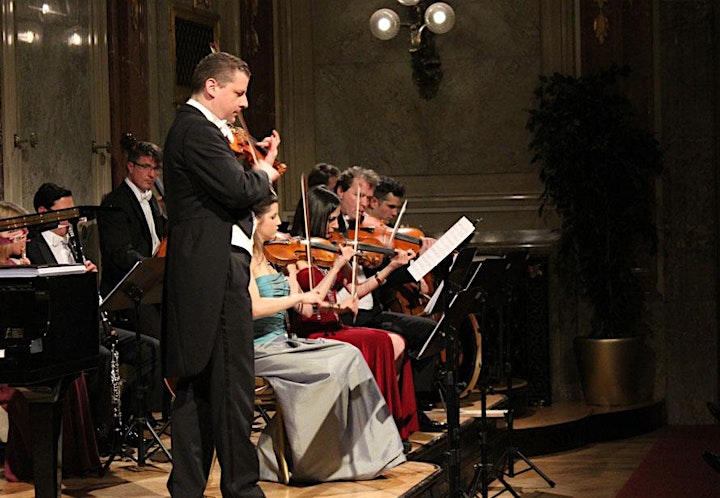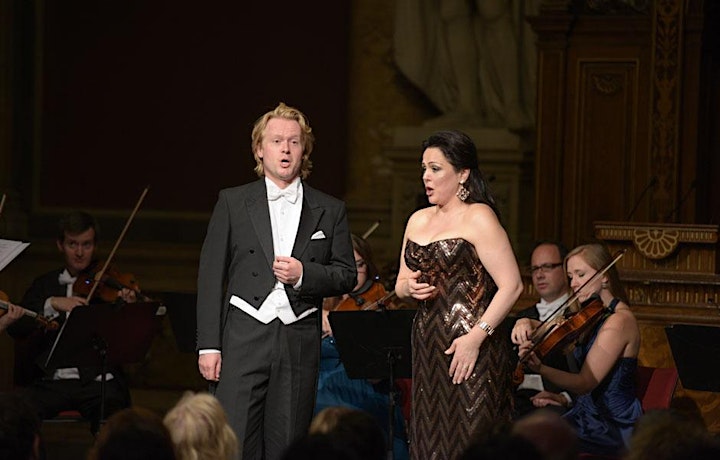 Program
The program is exclusively arranged and assembled
by Michal Hudak, Music Director of the Wiener RoyalOrchestra
Antonio Vivaldi - from "Le quattro stagioni (4 Seasons)"
"La primavera (Thespring)" Op. 8, No.1, RV 269(Violin – Michal Hudak)
1. Allegro
2. Largo
3. Allegro pastorale
Wolfgang Amadeus Mozart – from the opera "The Marriage of Figaro" KV 492,
"Dove Sono",(Soprano - Anna Ryan)
Wolfgang Amadeus Mozart - from Piano Sonata No.11 K.331/300i, "alla Turca"
Ludwig van Beethoven - 7 Variations on "God save the King", WoO 78
Transcription for violin solo and orchestra in the style of the Louis XIV
(Violin – Michal Hudak)
Franz Schubert - Moment Musicaux No. 3, "Marche Hongroise"
Johannes Brahms – Hungarian Dance No.5, WoO 1
INTERMISSION
Johann Strauss II – "Voices of Spring" (Waltz), Op. 410
Luigi Arditi–"Il Baccio" (The Kiss),
(Soprano - Anna Ryan)
Johann Strauss II – "Lucifer" (Polka), Op. 266
Jules Massenet – From the opera "Thaïs" – "Meditation" (Swing)
Johann Strauss II – "Without having to worry!" (Polka), Op.271
Johann Strauss II – "The blue Danube" (Waltz), Op.314
Soprano – Anna Ryan
Concertmaster – Michal Hudak
We reserve the right to make program changes